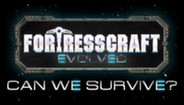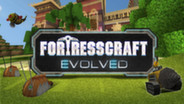 The original FortressCraft was one of the best-selling Indie games of all time. FortressCraft Evolved grows from this powerful base, giving access to incredibly detailed and epic Creative building, as well as allowing a unique form of Survival mode.
Megjelenés dátuma: 2013. dec. 10.
Mind a(z) 2 előzetes megnézése
Korai hozzáférésű játék
Szerezz azonnali hozzáférést és kezdj játszani; légy részese a játék fejlődésének.
Megjegyzés: Ez a korai hozzáférésű játék a fejlesztés során vagy változik jelentősebben, vagy nem. Ha nem izgat a vele való játék a jelenlegi állapotában, érdemes lehet várni, míg a játék fejlesztése előrehaladottabbá válik. Tudj meg többet.
Mit mondanak a fejlesztők:
Miért a Korai Hozzáférés?
"Feedback from the community is paramount to us! As a tiny Indie team, we haven't got the manpower or resources to make mistakes, and guidance from our fans helps keep us on track!"
Mennyi ideig lesz ez a játék a Korai Hozzáférésben?
"We're hoping to be out of Early Access by the end of 2014."
A tervek szerint miben fog különbözni a teljes verzió a korai hozzáférésű verziótól?
"It'll be polished, feature-complete and bug-free!*

*maynotbebugfree"
Milyen állapotban van jelenleg a korai hozzáférésű verzió?
"Creative mode is in a good state, and has a number of really powerful features. Survival is still under heavy development, but has 200-300 hours of gameplay in it at the moment. Multiplayer is our current focus, and we've been doing lots of testing of it recently!"
Eltérően lesz árazva a játék a korai hozzáférés alatt és azt követően?
""
Hogyan tervezitek bevonni a közösséget a fejlesztés folyamatába?
"Well, I practically live on the forum..." Tovább
június 13.


In the quest to allow YOU to have a completely amazing automated base, I now present to you FortressCraft : Evolved patch 1.11.

For full patch notes, head over to the forum : http://steamcommunity.com/app/254200/discussions/0/648814842759470951/

Remember, to keep up with the latest developments, check out @fortress_craft on twitter - we're very keen to hear your feedback!

The main features are the Personal Storage system and the Mass Storage System. You can now (T)ransfer items into Storage Hoppers by pointing at them and pressing T - this allows you to clear out all of those smelted Bars that're clogging up your inventory.

You can build Storage Crates for manual storage, to store items you don't need. These can't be automated.

Finally, there's support for Automated Crafting.

Those patchnotes in full: (V1.11)

Added overflow item queue for items that don't fit in conversion.

Fixed infinite ore bug via 'feed ore' button.

Player data stored via Steam ID instead of display name. This will fix game progress being reset when you change your steam display name. Old files will convert to new format. NOTE: If your steam display name was a valid hexadecimal number (only characters 0-9 and A-F or a-f), game will refuse to convert. In that case abort the ship crash by exiting before it completes and manually copy the contents over to the new folder.

Added Mass Storage facility

Added Mass Storage Input Port

Added Mass Storage Output Port

Added Mass Storage Input cargo robots

Minor fix to ensure dropped Items do not get embedded in the ground so much

You can now press T to Transfer items from your Hotbar into a Storage Hopper

Fixed a bug with Storage Hoppers.

InputHoppers now attempt to use the closest Mass Storage Crates for preference.

InputHoppers now have an awesome preview of the items they're looking for.

HoloBase now knows about Mass Storage Systems

Manufacturing plants can now be set to automatically craft an unlimited amount of a single item. Issues WILL arise if the item needs more than 4 materials. An auto-crafting plant also requires constant power, and there's currently no point in this. (Tomorrow's task is to make the Mass Storage Crates require Tin Plates, which will in turn be dying for automation)

Lots of improvements related to Smelters, Storage Hoppers and Conveyor Belts to allow them to cope with Objects, Items and Cubes.

Added Storage Crates for manual non-automated early storage.

Fixed major memory leak with weather system

Jet Turbine power generation increased approx 10-fold (it's now 12.5x as fast at generating power as the PTG with coal)

Storage Hoppers no longer return incorrect item when multiple cube stacks are present

Crafting when inventory is full no longer removes the resources, but instead gives an appropriate error

New icons for most manufactured items
7 megjegyzés
Tovább
június 2.
We asked the community what the two-most demanded features were, and we've delivered those (as well as a metric ton of other fixes and improvements!)


First, we added support in for direct sort of ores on conveyor lines. Ladies and gentlemen, I present to you, the MK1 Robot Arms:




Secondly, we've greatly improved the user interface; all of the most-used machines now have a specific, clickable dialogue box. This should allow new players to navigate and understand their base much better.

For full patch notes, head over to here:

http://steamcommunity.com/app/254200/discussions/0/648814842759470951/
5 megjegyzés
Tovább
A játékról:
The original FortressCraft was one of the best-selling Indie games of all time. FortressCraft Evolved grows from this powerful base, giving access to incredibly detailed and epic Creative building, as well as allowing a unique form of Survival mode. Creative Mode allows large builds to be made much more quickly, and easily then duplicated and tweaked, and shared with other users effortlessly - all this alongside the world-class voxel building experience that gamers have come to expect.
FortressCraft Evolved includes a host of new features and functionality, which will provide players with the flexibility, variety and detail to realize their wildest worlds. The creative tools will enable users to design and implement magnificent creations, in a quick and intuitive fashion, whereas the Survival mode allows players to manage the ore extraction, processing and power distribution of an entire futuristic mining operation, whilst having to survive both the elements and hostile creatures.
Get in on the Steam Early Access program and be part of the Evolution at a special discounted price! As new phases and new platforms become available, including Mac and Linux versions, the cost of access will gradually increase up to its final retail price and official launch. By getting in early, your discounted price will allow you to have the best building tools for the lowest price as well as receive all the milestones and content patches for free.
Participate in the Early Access to help to craft the final outcome and get a great game at a great discount

Create Infinite Worlds

Huge draw distance

Controllable weather events

Full day and night cycle

Full weather system, seasonal

Cascaded shadows

Easy to use UI

Bump Mapped Terrain

"Build to Me" Feature

"Megagrab" screenshot mode

Editable Signposts

Coming soon to alpha

Animated detail blocks

Sharable Detail Library

Steam Workshop support

Super Build Tools

Mac support
Rendszerkövetelmények
Minimum:


OS: XP

Processor: Dual-Core 1.6ghz CPU

Memory: 1024 MB RAM

Graphics: Intel HD Graphics 3000/Nvidia G210/Radeon HD 5450 with 256mb of RAM

DirectX: Version 9.0

Network: Broadband Internet connection

Hard Drive: 5000 MB available space

Additional Notes: Recommended spec : Quad-Core 3.2ghz,Nvidia or ATi GPU with 3 GB, 4 GB of RAM. Additional features are available with 8 or 16 GB of RA
All trademarks referenced herein are the properties of their respective owners. Digital Tribe Games © 2013. All Rights Reserved. FortressCraft and FortressCraft Evolved names, logos and content are copyright © 2013 ProjectorGames and are used with permission.
Hasznos vásárlói értékelések
Cím:
FortressCraft Evolved!
Műfaj:
Kaland
,
Könnyed
,
Indie
,
Szerepjáték
,
Szimuláció
,
Stratégia
,
Korai hozzáférés
Fejlesztő:
ProjectorGames
Kiadó:
Digital Tribe
Megjelenés dátuma:
2013. dec. 10.
Nyelvek:
| | Felület | Hang | Feliratozás |
| --- | --- | --- | --- |
| Angol | | | |