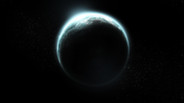 Endless Legend ist ein rundenbasiertes 4X Fantasy-Strategie-Spiel von den Machern von Endless Space und Dungeon of the Endless. Erschaffe deine eigene Legende!
Veröffentlichung: 18. Sep. 2014
Alle 2 Trailer ansehen
Endless Legend - Classic Pack kaufen
Endless Legend - Founder Pack kaufen
Endless Legend - Classic to Founder Pack Upgrade kaufen
18. September
Hey everyone,


We are very glad to announce that Endless Legend is now out of Early Access and officially released on Steam! Check out the release notes below and our trailer!


https://www.youtube.com/watch?v=wTt1c9IIoRI




RELEASE NOTES [1.0.0]
CHANGES AND ADDITIONS
Added the Cultists of the Eternal End faction

Enabled the customization of factions

Added the Nydia Minor faction

Added the Mezari faction (reskin of the Vaulters - Dungeon of the Endless Founder Pack owners)

Added the Ice Wargs Minor faction (Endless Legend Founder pack owners)

Added the Researcher Namkang (new hero - Endless Legend Founder pack owners)

Added the Auto-Explore and Sleep Army actions

Added Steam achievements and Trading Cards.

Added 2D cursor. Behaviour:


Grey => nothing special

Blue => a selection is possible

Red => only an offensive interaction is possible

Green => any other interaction is possible


Changed Heroes' starting abilities

Slightly increased Watchtower cost (from 125 to 160)

Updated units stats (now defence and attack are within the same range)

Updated unit costs

Updated the life siphon capacity

Improved the Broken Lords Infantry and the Ardent Mages Battle Mage

Increased the costs of Drakken's force peace and alliance

Nerfed the Ceratan

Balanced Cultists number conversion costs and converted village upkeep

Changing several times a diplomatic status will now have a significant impact on diplomatic costs

A besieged city cannot be traded

Increased the costs for technology exchanges

Fade out the audio properly during loading, and restore it properly at the end of loading

Removed end turn SFX on the button

The player is now redirected to the main menu after an error occurred while joining a lobby

Minor factions can now attack cities starting turn 100th, besiege them starting turn 50th and attack converted villages starting turn 15th

The AI can now research the military technology from era 6th.

Improved the assimilation heuristic: now it assimilates the greatest strength belief instead of just the first minor faction

Roving Clans uses Privateers for their war now

AI armies are never idle now, if there's no more patrol missions we will assign several armies for the same missions

Bank accounts are used to compute the Dust exchange appreciation

Added Polish and Russian localizations
FIXES
Fixed several issues where the game crashes when exiting to desktop

Fixed an issue where the game remains in front of other programs when alt-tabbed

Fixed an issue where the game doesn't start on the primary monitor

Fixed an issue where the assimilation AI layer tries to assimilate an already assimilated minor faction

Fixed an issue where minor factions do not conquest cities

Fixed an issue where the AI does not make enough extension

Fixed an issue where the AI Empires have a very low priority for building Extractors

Fixed an issue where the AI doesn't react to player sneak attacks on capitals

Fixed an issue where, when making extension, the AI does not try to level up districts

Fixed an issue where tropical mountain forest is wrongly linked to tropical rock forest

Fixed an issue with the Bark Skin capacity

Fixed an issue where the master volume is reset each turn

Fixed an issue where units do not auto split from armies when the destination is not adjacent

Fixed an issue where the militia will never have more action point after a first battle

Fixed an issue where the siege action could not be started when the district is an extension/centre and located over a cliff

Fixed several issues with unique items

Fixed an issue where a desync occurs when building a district in the area of a pillar

Fixed an issue where a desync occurs with clients using different languages

Fixed an issue when going back to the lobby after a desync. Sometimes a client would reload the game as if he was ready

Fixed an issue where the player is no longer considered as an AI if they were not ready when the game started

Fixed several issues with the display of the Upkeep

Fixed several issues with the buttons and layout for the Big Screen UI

Fixed an issue where the armies spawned in the Ardent Mages chapter 7 do not attack the correct city if the user reaches chapter 7 and then loads a game which was saved before completing chapter 6

Fixed an issue where battle effects are visible through the fog of war in multiplayer sessions
KNOWN ISSUES
Conversion trait has unwanted consequences when used for custom factions (especially, if you choose to be able to have more than 1 city).

Some issues can be encountered with the Urces walk animation.
Have fun! :)
~Amplitude Studios
28 Kommentare
Weiterlesen
18. September


Message from Mathieu, CEO at Amplitude Studios:

"Hi all,

This is it, the day of release has finally come for Endless Legend.

What started as "Hey, let's make Endless Space in a fantasy setting" bloomed into a gargantuan (for Amplitude's size at least) fantasy 4X. We are very tired, it has been long and stressful, but we are very proud of what we have achieved. We are also very proud of having matured this game with you during Early Access, so thanks again for your trust, support and spot-on feedback.

As we stated in the past, release is just a step in the life cycle of Endless Legend -- a step which is necessary to receive press reviews and ship the game to retail stores. It is a foundation on which we will build together in the coming months. You have plenty of ideas and we do too (having some booze tonight will likely improve that), and I am confident the game will grow in all aspects for the best.

We had a pizza night yesterday at Amplitude, polishing and fixing the last nagging issues, and we were very happy with what we had in our hands. The game is arriving on Windows 32 and 64 bit versions, as well as on Mac 32 bits. We have some issues with external middleware that is preventing us from releasing a 64 bits Mac version right now, but it is at least breathing so it should not take too long. The 32 bit version of the game runs fine on Mac 64 bit systems, however. The Linux version is breathing as well, also with a few middleware issues, but we should be able to release it shortly.

The game releases in English, French, German, Polish and Russian. Other languages will follow soon (think of two languages close to French)"





Tonight's release



Compared to the last public version you received, you will discover:

The Cultists faction (more details below!): very exotic, very fun, very dangerous. If an AI plays it next to you, make sure you kill them before they overwhelm you. I was defeated yesterday evening by those bastards, thanks Nosferatiel :)

Custom factions: our Technical Director has already found the one killer custom faction he is inordinately proud of.

Final animated ambassadors for all factions, including the large ones (negotiation screen) and smaller ones (diplomatic status)

The Mezari faction (for Endless Legend [classic or founder] Dungeon of the Endless founder pack owners)

The Icewarg minor faction (for Endless Legend founder pack owners)

The Drakken special hero (for Endless Legend founder pack owners)

The Nydia minor faction, for all. It may feel reminiscent of another faction from another Amplitude game. #tease

Lots of AI tuning and improvements, faction behaviour has been improved (if you play next to a Roving Clans empire get ready to see mercenaries coming your way, even though he claims you are his best friend).

All battle data has been re-tweaked. I loved the way the battle played yesterday, yet we still cannot wait to get your opinion on which unit or faction is overpowered or underpowered. Try to keep in mind the global balancing though; for example, the Broken Lords hero is very strong, but expanding BL cities is expensive, so this makes them a conquering faction, rather than an expanding one.

We have also rebalanced some buildings' costs, minor faction difficulty, region sizes, etc. to make the game experience fluid and interesting at all stages

We have of course fixed tons of bugs, especially some nightmarish random crashes and freezes which were very hard to nail down.
Known issues
In some rare situations (which we cannot reproduce here or at QA), generating the game fails. Make sure you have administrative rights when you launch the game, and also using the Win 7 compatibility trick might help. We have upgraded the Steamworks middleware to a more recent version to make sure we kill all Steam related issues.

In some specific cases in multiplayer, performing multiple join/leaves can result in desyncs. Re-hosting the game fixes the desync. Our QA has reported complete MP sessions with no desync at all, so the MP experience should be very smooth

There may be some German/Russian texts not perfectly fitting in boxes, but nothing game breaking there.
The Cultists of the Eternal End
Because you guys made this happen: here's a preview of the
Cultists of the Eternal End
, Endless Legend's faction
entirely designed by the community
with Nosferatiel, Telum and Adazu in particular. So enjoy!
https://www.youtube.com/watch?v=u1_pD4pJOGg
We'll share more info on the actual release later today so stay tuned!
~Amplitude Studios
21 Kommentare
Weiterlesen
About the Game Packs
Über das Spiel
Erschaffe deine eigene Legende
Ein neuer Sonnenaufgang, ein neuer Tag voller Arbeit ... Du musst Nahrung anbauen, Industrie errichten, Wissenschaft und Magie erforschen und Reichtum anhäufen. Viel Zeit hast du jedoch nicht, denn dein Planet wird schon seit langem von unerklärlichen Katastrophen heimgesucht. Der letzte Winter war der härteste in der Geschichte ... genau genommen gilt das auch für die fünf Winter davor.
Während du die verlorenen Geheimnisse deiner Welt und die Mysterien der Legenden und Ruinen, die du bisher nur aus Märchen kanntest, erkundest, wird dir klar werden, dass du nicht alleine bist. Andere Völker kämpfen ebenfalls darum, zu überleben, zu wachsen und vielleicht sogar neue Gebiete zu erobern.
Du hast eine Stadt, eine loyale Bevölkerung und ein paar Truppen. Deine Macht und deine Magie sollten ausreichen, um sie alle am Leben zu erhalten. Abgesehen davon ist die Zukunft ungewiss. Wohin wirst du gehen, was wirst du finden und wie wirst du handeln? Wirst du eine Spur aus Rosenblättern legen oder eine blutige Schneise schlagen?
Erkunde fantastische Länder.
Herrsche über eine von acht Zivilisationen mit einzigartigen Spielstilen und Hintergrundgeschichten.

Überlebe in den kalten, dunklen Jahreszeiten, die Auriga dem Untergang weihen. Werden sie auch dein Untergang sein?

Erlebe eine endlose Wiederspielbarkeit mit zufällig generierten Welten und Quests.

Stelle Größe, Form, Landschaft und vieles mehr ein, um deine eigene erforschbare Welt zu erschaffen.
Vergrößere dein Reich und stoße ins Unbekannte vor!
Erobere, baue und verwandle Dörfer in gefürchtete Festungen oder wunderschöne Städte.

Assimiliere mächtige Nebenfraktionen in dein Reich und nutze ihre besonderen Eigenschaften und Einheiten weise.

Heure Helden an, rüste sie aus und trainiere sie, damit sie deine Armeen anführen oder deine Städte regieren.

Finde geheimnisvolle Artefakte und vergessene Technologien, um deine Zivilisation zu verbessern.
Nutze jede Gelegenheit aus.
Entwickle deine Zivilisation durch die Entdeckung neuer, fortschrittlicher Technologien weiter.

Sammle Dust, Luxusgüter und strategische Ressourcen, mit denen du auf dem Markt handeln kannst.

Sei den anderen Zivilisationen durch Handel und diplomatisches Geschick immer einen Schritt voraus.

Wähle zwischen verschiedenen Siegesbedingungen und passe deine Strategie kurzfristig jeder neuen Situation an.
Vernichte die Narren, die sich dir widersetzen.
Erlebe ein innovatives, dynamisches, simultanes und rundenbasiertes Kampfsystem.

Nutze Fertigkeiten, Ausrüstung für deine Einheiten und das Gelände, um deine Feinde zu besiegen.

Zoome aus der Schlacht, um übergangslos andere Aspekte deines Imperiums zu verwalten.

Erstelle benutzerdefinierte Zivilisationen und stelle dich den von deinen Freunden erschaffenen entgegen.
Systemvoraussetzungen (PC)
Minimum:


OS: Windows Vista / 7 / 8 / 8.1

Processor: 2.5Ghz Intel Core 2 Quad Q8300 or equivalent

Memory: 4 GB RAM

Graphics: 1GB nVidia Geforce GT460 or equivalent, 500 MB ATI HD4850 or equivalent

DirectX: Version 9.0c

Hard Drive: 3 GB available space

Sound Card: DirectX 9 Compatible Audio
Recommended:


OS: Windows Vista / 7 / 8 / 8.1

Processor: 3.5Ghz Intel Core i5 or equivalent

Memory: 8 GB RAM

Graphics: 1GB nVidia Geforce GTX660 or equivalent, 1GB ATI HD7850 or equivalent

DirectX: Version 9.0c

Hard Drive: 3 GB available space

Sound Card: DirectX 9 Compatible Audio
Systemvoraussetzungen (Mac)
Minimum:


OS: MAC OS X 10.8 or higher

Processor: 1.7 GHz Intel Core i5

Memory: 4 GB RAM

Graphics: 512 MB AMD Radeon HD 4850, NVidia GeForce 640 or Intel HD 4000

Hard Drive: 3 GB available space
Recommended:


OS: MAC OS X 10.8 or higher

Processor: 2nd Generation Intel Core i5 (or greater)

Memory: 8 GB RAM

Graphics: 1 GB NVidia 750 (or better)

Hard Drive: 3 GB available space
© 2014 Amplitude Studios. All rights reserved.
Endless Legend, GAMES2GETHER, Amplitude Studios and Amplitude Studios logo are trademarks of Amplitude Studios in the U.S. and other countries.
*Amplitude Studios reserves the rights to monitor, suspend or terminate access to the Amplitude Studios forums for any user who does not abide by the guidelines found here.
Hilfreiche Kundenreviews
Titel:
Endless Legend
Genre:
Indie
,
Strategie
Entwickler:
AMPLITUDE Studios
Publisher:
AMPLITUDE Studios
Veröffentlichung:
18. Sep. 2014
Sprachen:
| | Oberfläche | Ton | Untertitel |
| --- | --- | --- | --- |
| Deutsch | | | |
| Englisch | | | |
| Französisch | | | |
| Polnisch | | | |
| Russisch | | | |