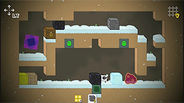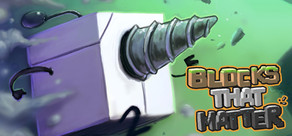 Lorsque les développeurs de jeux indépendants Alexey et Markus ont des problèmes, leur seul espoir vient de leur création.
Date de parution: 19 août 2011
Regarder les 2 vidéos
6 avril 2014
Hi submariners,

To thank you for supporting us and playing our first game Blocks That Matter, we created a permanent discount for all of you.
You can now purchase Tetrobot and Co. with an automatic 25% discount.

With your support, we hope we''ll be able to fund our next game, Seasons after Fall.

Thank you for your attention :)


26 commentaires
Lire la suite
24 février 2014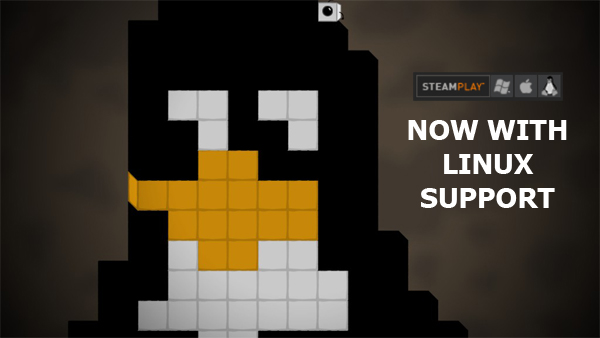 Hello everyone!

Today, we are updating Blocks That Matter to add Steam Linux support!

If you have any issue with the game, please reach us at http://mailto:support@swingswingsubmarine.com

One more thing...

To celebrate this new platform release, we are taking part of the Weeklong Deals this week (February 24), with a 60% OFF discount!

<iframe src="http://store.steampowered.com/widget/111800/11269/?t=Grab%20Blocks%20That%20Matter%20at%2060%25%20OFF!" frameborder="0" width="600" height="190"></iframe>

Have fun! And please spread the word!

~~
The Swing Swing Submarine team

PS:
Note that our lastest game "Tetrobot and Co." is also 60% OFF during that week!

17 commentaires
Lire la suite
Articles
"Si vous aimez les jeux 2D innovateurs qui vous défient de vous servir de vos méninges de temps à autres comme Braid et Limbo, alors vous n'avez aucune excuse."
5/5 – Armless Octopus
"(...) parfois on trouve quelque perles qui valent vraiment le coup. Blocks That Matter en est une."
18/20 – http://www.jeuxvideo.com/articles/0001/00014999-blocks-that-matter-test.htm
"La raison secrète de l'existence de ce jeu, est sa différenciation avec les jeux venus avant. C'est un jeu de blocs amoureux des jeux de blocs."
– Killscreen
Steam Workshop

Répandez l'amour de Blocks !

Créez et partagez vos propres niveaux, vos langages de fichiers et vos BTM personnalisés afin que Tetrobot garde son cerveau fonctionnel.
À propos du jeu
Lorsqu'Alexey et Markus, tous deux développeurs de jeux indépendants, sont en danger, leur seul espoir vient de leur création.
Vous êtes le Tetrobot : un petit robot qui peut creuser dans des blocs de matière, les rassembler et les recycler en 4 nouveaux blocs. Vous avez également la possibilité de détruire des rangées de plus de 8 blocs dans un style très «rétro russe». Sable, bois, obsidienne, fer, diamant : chaque matière a un comportement particulier. À vous de l'exploiter. Préparez-vous à faire chauffer vos méninges et utilisez vos aptitudes à résoudre les énigmes.
Comprend :
Une jouabilité unique qui va mettre vos capacités cérébrales à l'épreuve.

40 niveaux pour le mode aventure. Plus 20 niveaux à débloquer et encore plus de contenu dans le futur

Récoltez les 40 "Blocks That Matter" et redécouvrez les jeux vidéo à base de blocs qui ont fait l'histoire

Faites vos propres créations avec un éditeur de niveau

Succès Steam : 30+ succès à débloquer et pour jouer de façon créative

Steam Cloud : Que vous jouiez sur PC ou Mac, à l'extérieur comme à l'intérieur, votre progression sera sauvegardée
Configuration requise (PC)
Minimum :


Système d'exploitation : Windows XP

Processeur : Pentium 4

Mémoire vive : 1 Go de RAM

Carte graphique : Carte compatible OpenGL comportant 128 Mo de mémoire vidéo

DirectX® : DirectX 9.0c

Disque dur : 250 Mo d'espace disque disponible

Son : Carte son compatible circuits OpenAL intégrés
Recommandée :


Système d'exploitation : Windows 7

Processeur : Core2

Mémoire vive : 2 Go de RAM

Carte graphique : Carte compatible OpenGL comportant 256 Mo de mémoire vidéo

DirectX® : DirectX 9.0c

Disque dur : 400 Mo d'espace disque disponible

Son : Carte son compatible circuits OpenAL intégrés

Autres : Connexion Internet Haut débit
Configuration requise (MAC)
Minimum :


Système d'exploitation : Leopard

Processeur : Core2

Mémoire vive : 1 Go RAM

Carte graphique : Intel HD

Disque dur : 250 Mo

Son : Chipset intégré compatible OpenAL
Recommandée :


Système d'exploitation : SnowLeopard

Processeur : Core2

Mémoire vive : 2 Go RAM

Carte graphique : AMD Radeon HD

Disque dur : 400 Mo

Son : Chipset intégré compatible OpenAL

Autres : Connexion Internet haut débit
Configuration requise (Linux)
Minimum:


OS:Ubuntu 12.10

Processor:Core2

Memory:1 GB RAM

Graphics:Any Graphics Card with a working driver!

Hard Drive:250 MB HD space

Sound:Integrated chipset OpenAL compatible
Recommended:


OS:Ubuntu 12.10

Processor:Core2

Memory:2 GB RAM

Graphics:Any Graphics Card with a working driver!

Hard Drive:400 MB HD space

Sound:Integrated chipset OpenAL compatible

Other Requirements:Broadband Internet connection
Évaluations intéressantes des utilisateurs