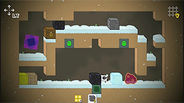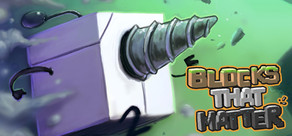 Kun indie-pelien tekijät Alexey ja Markus joutuvat pulaan, heidän ainoa toivonsa on heidän oma luomuksensa.
Julkaisupäivä: 19 Elokuu 2011
Katso kaikki 2 traileria
6 huhtikuu(ta) 2014
Hi submariners,

To thank you for supporting us and playing our first game Blocks That Matter, we created a permanent discount for all of you.
You can now purchase Tetrobot and Co. with an automatic 25% discount.

With your support, we hope we''ll be able to fund our next game, Seasons after Fall.

Thank you for your attention :)


26 kommenttia
Lue lisää
24 helmikuu(ta) 2014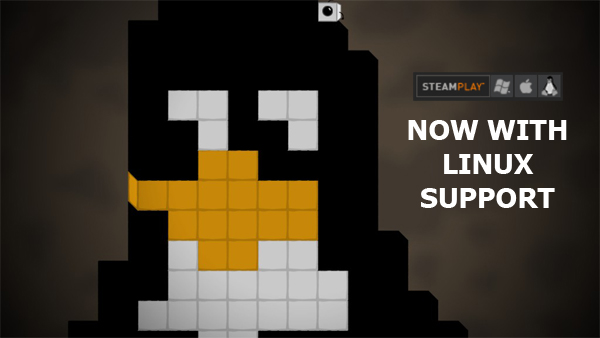 Hello everyone!

Today, we are updating Blocks That Matter to add Steam Linux support!

If you have any issue with the game, please reach us at http://mailto:support@swingswingsubmarine.com

One more thing...

To celebrate this new platform release, we are taking part of the Weeklong Deals this week (February 24), with a 60% OFF discount!

<iframe src="http://store.steampowered.com/widget/111800/11269/?t=Grab%20Blocks%20That%20Matter%20at%2060%25%20OFF!" frameborder="0" width="600" height="190"></iframe>

Have fun! And please spread the word!

~~
The Swing Swing Submarine team

PS:
Note that our lastest game "Tetrobot and Co." is also 60% OFF during that week!

17 kommenttia
Lue lisää
Arvostelut
"If you like innovative 2D games that challenge you to actually use your noodle ever once in awhile like Braid and Limbo, then you have no excuse."
5/5 – Armless Octopus
"(...) sometimes you find some gems that are truly worthwhile. Blocks That Matter is one of those."
18/20 – http://www.jeuxvideo.com/articles/0001/00014999-blocks-that-matter-test.htm
"The game's secret reason for being, though, is its deference to what came before. This is a block game in love with block games."
– Killscreen
Steam Workshop

Spread the love of Blocks!

Create and share your own levels, language files and custom BTM's so that Tetrobot keeps it's brain in working order.
Tietoja pelistä
Kun indiepelikehittäjät Alexey ja Markus ovat pulassa, ainoa toivo on heidän oma luomuksensa.
Olet Tetrobot: pieni robotti, joka voi porata eri aineista koostuvia palikoita yksi kerrallaan, kerätä ne ja kierrättää ne uudeksi neljäksi palikaksi. Sinulla on myös mahdollisuus tuhota yli kahdeksan palikan linjoja erittäin "retrovenäläiseen" tyyliin. Hiekka, puu, kivi, obsidiaani, rauta, timantti: jokaisella aineella on omat erikoisuutensa, joita sinun on osattava hyödyntää ja käyttää viisaasti. Valmistaudu siis käyttämään aivojasi ja yhdistämään tasohyppely- ja ongelmanratkaisutaitosi tässä upeassa mashup-pelissä!
Tärkeimmät ominaisuudet:
Ainutlaatuinen ongelmanratkaisun ja tasohyppelyn yhdistävä pelikokemus, joka haastaa aivosi

40 tasoa seikkailutilassa, 20 avattavaa lisäkenttää ja lisää ilmaissisältöä tulevaisuudessa

Kerää kaikki 40 "Blocks That Matter"-palikkaa ja koe uudelleen palikoista tehdyt videopelit, jotka tekivät tai tekevät historiaa

Luo ja jaa omat kenttäsi helppokäyttöisen kenttäeditorin avulla (saatavilla pian)

Steam-saavutukset: Yli 30 saavutusta, jotka saat avattua pelaamalla peliä ja olemalla luova.

Steam Cloud: Aivan sama, pelaatko PC:llä vai Macilla, kotona tai matkalla, edistyksesi tallennetaan aina.
Järjestelmävaatimukset (PC)
Vähimmäisvaatimukset:


Käyttöjärjestelmä:WindowsXP

Prosessori:Pentium4

Muisti:1 Gt muistia

Grafiikka:OpenGL-yhteensopiva 128Mo videomuistia

DirectX®:dx90c

Kiintolevy:250 Mt kiintolevytilaa

Ääni:Integroitu piirisarja, OpenAL-yhteensopiva
Recommended:


OS:Windows7

Processor:Core2

Memory:2 GB RAM

Graphics:OpenGL compatible 256Mo VRAM

DirectX®:dx90c

Hard Drive:400 MB HD space

Sound:Integrated chipset OpenAL compatible

Other Requirements:Broadband Internet connection

Järjestelmävaatimukset (MAC)
Minimum:


OS:Leopard

Processor:Core2

Memory:1 GB RAM

Graphics:Intel HD Graphics

Hard Drive:250 MB HD space

Sound:Integrated chipset OpenAL compatible
Recommended:


OS:SnowLeopard

Processor:Core2

Memory:2 GB RAM

Graphics:AMD Radeon HD

Hard Drive:400 MB HD space

Sound:Integrated chipset OpenAL compatible

Other Requirements:Broadband Internet connection
Järjestelmävaatimukset (Linux)
Minimum:


OS:Ubuntu 12.10

Processor:Core2

Memory:1 GB RAM

Graphics:Any Graphics Card with a working driver!

Hard Drive:250 MB HD space

Sound:Integrated chipset OpenAL compatible
Recommended:


OS:Ubuntu 12.10

Processor:Core2

Memory:2 GB RAM

Graphics:Any Graphics Card with a working driver!

Hard Drive:400 MB HD space

Sound:Integrated chipset OpenAL compatible

Other Requirements:Broadband Internet connection
Hyödylliset arvostelut