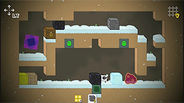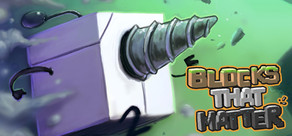 Quando gli sviluppatori di giochi indie Alexey e Markus sono nei guai, la loro unica speranza viene dalla loro creazione.
Data di rilascio: 19 Ago 2011
Guarda tutti e 2 i trailer
6 Aprile 2014
Hi submariners,

To thank you for supporting us and playing our first game Blocks That Matter, we created a permanent discount for all of you.
You can now purchase Tetrobot and Co. with an automatic 25% discount.

With your support, we hope we''ll be able to fund our next game, Seasons after Fall.

Thank you for your attention :)


26 commenti
Ulteriori informazioni
24 Febbraio 2014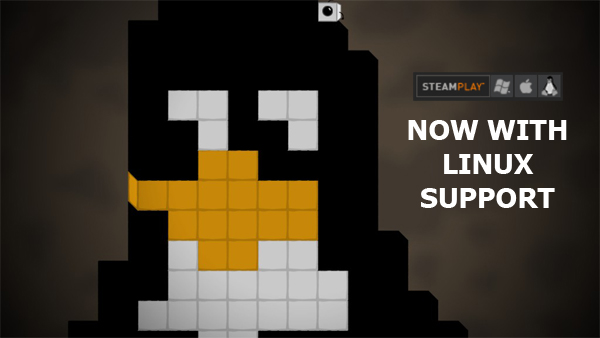 Hello everyone!

Today, we are updating Blocks That Matter to add Steam Linux support!

If you have any issue with the game, please reach us at http://mailto:support@swingswingsubmarine.com

One more thing...

To celebrate this new platform release, we are taking part of the Weeklong Deals this week (February 24), with a 60% OFF discount!

<iframe src="http://store.steampowered.com/widget/111800/11269/?t=Grab%20Blocks%20That%20Matter%20at%2060%25%20OFF!" frameborder="0" width="600" height="190"></iframe>

Have fun! And please spread the word!

~~
The Swing Swing Submarine team

PS:
Note that our lastest game "Tetrobot and Co." is also 60% OFF during that week!

17 commenti
Ulteriori informazioni
Recensioni
"If you like innovative 2D games that challenge you to actually use your noodle ever once in awhile like Braid and Limbo, then you have no excuse."
5/5 – Armless Octopus
"(...) sometimes you find some gems that are truly worthwhile. Blocks That Matter is one of those."
18/20 – http://www.jeuxvideo.com/articles/0001/00014999-blocks-that-matter-test.htm
"The game's secret reason for being, though, is its deference to what came before. This is a block game in love with block games."
– Killscreen
Steam Workshop

Spread the love of Blocks!

Create and share your own levels, language files and custom BTM's so that Tetrobot keeps it's brain in working order.
Informazioni sul gioco
Quando gli sviluppatori di giochi indie Alexey e Markus sono nei guai, la loro unica speranza viene dalla loro creazione.
Tu sei il Tetrobot: un piccolo robot che può perforare blocchi di materiale uno ad uno, collezionarli, e riciclarli in nuovi pezzi da 4 blocchi. Hai inoltre la possibilità di distruggere linee di più di 8 blocchi in un vero stile di gioco «retrò russo». Sabbia, legno, pietra, ossidiana, ferro, diamante: ogni materiale ha un suo comportamento che dovrai usare in maniera saggia e sfruttarne vantaggi da essi. Quindi preparati ad usare il tuo cervello e combinare le tue abilità di risolvi-puzzle in questo incredibile mashup!
Caratteristiche Principali:
Un'unica esperienza di gioco che mixa puzzle e platform che sfiderà il tuo cervello

40 livelli da giocare in Modalità Avventura, 20 livelli bonus da sbloccare e contenuti aggiuntivi in arrivo

Colleziona tutti i 40 "Blocks That Matter" e riscopri i videogiochi che hanno fatto o faranno Storia

Crea e condividi i tuoi puzzle usando un editor dei livelli facile da usare (presto disponibile)

Risultati Steam: Più di 30 risultati da sbloccare giocando il gioco ed essendo creativi.

Steam Cloud: Non importa se giochi su un PC o Mac, a casa o fuori, i tuoi progressi verranno salvati.
Requisiti di sistema (PC)
Requisiti Minimi:


Sistema Operativo: WindowsXP

Processore: Pentium4

Memoria:1 GB RAM

Grafica:Compatibile con OpenGL, almeno 128MB VRAM

DirectX®:dx90c

Hard Disk:250 MB di spazio libero su HD

Suono:Chipset integrato compatibile con OpenAL
Consigliati:


Sistema Operativo:Windows7

Processore:Core2

Memoria:2 GB RAM

Grafica:Compatibile OpenGL con 256 MB VRAM

DirectX®:dx90c

Hard Disk:400 MB su HD

Suono:Chipset integrato OpenAL compatibile

Altri Requisiti:Connessione Internet Broadband
Requisiti di sistema (MAC)
Minimum:


OS:Leopard

Processor:Core2

Memory:1 GB RAM

Graphics:Intel HD Graphics

Hard Drive:250 MB HD space

Sound:Integrated chipset OpenAL compatible
Recommended:


OS:SnowLeopard

Processor:Core2

Memory:2 GB RAM

Graphics:AMD Radeon HD

Hard Drive:400 MB HD space

Sound:Integrated chipset OpenAL compatible

Other Requirements:Broadband Internet connection
Requisiti di sistema (Linux)
Minimum:


OS:Ubuntu 12.10

Processor:Core2

Memory:1 GB RAM

Graphics:Any Graphics Card with a working driver!

Hard Drive:250 MB HD space

Sound:Integrated chipset OpenAL compatible
Recommended:


OS:Ubuntu 12.10

Processor:Core2

Memory:2 GB RAM

Graphics:Any Graphics Card with a working driver!

Hard Drive:400 MB HD space

Sound:Integrated chipset OpenAL compatible

Other Requirements:Broadband Internet connection
Recensioni utili dai clienti