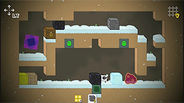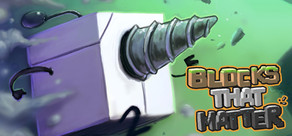 When indie game developers Alexey and Markus are in trouble, their only hope comes from their creation.
Udgivelsesdato: 19 Aug 2011
Vis alle 2 trailere
6 April 2014
Hi submariners,

To thank you for supporting us and playing our first game Blocks That Matter, we created a permanent discount for all of you.
You can now purchase Tetrobot and Co. with an automatic 25% discount.

With your support, we hope we''ll be able to fund our next game, Seasons after Fall.

Thank you for your attention :)


26 kommentarer
Læs mere
24 Februar 2014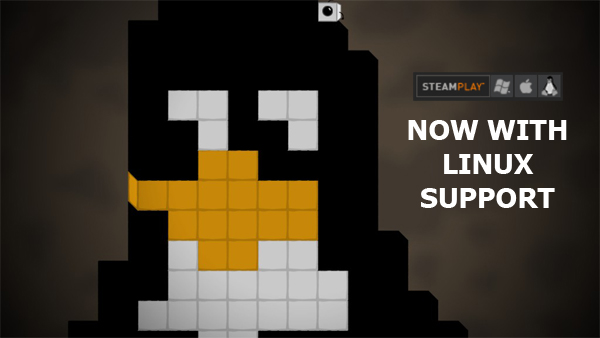 Hello everyone!

Today, we are updating Blocks That Matter to add Steam Linux support!

If you have any issue with the game, please reach us at http://mailto:support@swingswingsubmarine.com

One more thing...

To celebrate this new platform release, we are taking part of the Weeklong Deals this week (February 24), with a 60% OFF discount!

<iframe src="http://store.steampowered.com/widget/111800/11269/?t=Grab%20Blocks%20That%20Matter%20at%2060%25%20OFF!" frameborder="0" width="600" height="190"></iframe>

Have fun! And please spread the word!

~~
The Swing Swing Submarine team

PS:
Note that our lastest game "Tetrobot and Co." is also 60% OFF during that week!

17 kommentarer
Læs mere
Anmeldelser
"If you like innovative 2D games that challenge you to actually use your noodle ever once in awhile like Braid and Limbo, then you have no excuse."
5/5 – Armless Octopus
"(...) sometimes you find some gems that are truly worthwhile. Blocks That Matter is one of those."
18/20 – http://www.jeuxvideo.com/articles/0001/00014999-blocks-that-matter-test.htm
"The game's secret reason for being, though, is its deference to what came before. This is a block game in love with block games."
– Killscreen
Steam Workshop

Spread the love of Blocks!

Create and share your own levels, language files and custom BTM's so that Tetrobot keeps it's brain in working order.
Om spillet
Når indie-spiludviklerne Alexey og Markus kommer i knibe, er deres opfindelse deres eneste håb.
Du er Tetrobot: en lille robot der kan bore materialeblokke en efter en, samle dem og genbruge dem i nye brikker af 4 blokke. Du har også muligheden for at ødelægge linjer af 8+ blokke i en meget «retro-russisk» spillestil. Sand, træ, sten, obsidian, jern, diamant: hvert materiale har dens eget specifikke egenskab, som du skal bruge klogt og drage fordel af. Så gør dig klar til at bruge din hjerne og kombinere dine platform- og gådeløsningsfærdigheder i dette fantastiske mashup!
Centrale elementer:
En unik spiloplevelse der blander gåder og platform, som vil udfordre din hjerne

40 baner i Adventure Mode, 20 bonus-baner at låse op for og mere gratis indhold på vej

Indsaml alle 40 "Blocks That Matter" og genopdag videospil lavede af blokke der har skabt eller vil skabe historie

Skab og del dine egne baner vha. en letanvendelig bane-editor (kommer snart)

Steam-præstationer: 30+ præstationer der kan låses op for ved at spille spillet og være kreativ.

Steam Cloud: Uanset om du spiller på en PC eller Mac, hjemme eller ude, vil din fremgang blive gemt.
Systemkrav til PC
Minimum:


OS:WindowsXP

Processor:Pentium4

Memory:1 GB RAM

Graphics:OpenGL compatible 128Mo VRAM

DirectX®:dx90c

Hard Drive:250 MB HD space

Sound:Integrated chipset OpenAL compatible

Recommended:


OS:Windows7

Processor:Core2

Memory:2 GB RAM

Graphics:OpenGL compatible 256Mo VRAM

DirectX®:dx90c

Hard Drive:400 MB HD space

Sound:Integrated chipset OpenAL compatible

Other Requirements:Broadband Internet connection

Systemkrav til Mac
Minimumskrav:


OS:Leopard

Processor:Core2

Hukommelse:1 GB RAM

Grafik:Intel HD Graphics

Harddisk:250 MB harddiskplads

Lyd:Integreret chipset OpenAL-kompatibel
Anbefalet:


OS:SnowLeopard

Processor:Core2

Hukommelse:2 GB RAM

Grafik:AMD Radeon HD

Harddisk:400 MB harddiskplads

Lyd:Integreret chipset OpenAL-kompatibel

Andre krav:Bredbåndsinternetforbindelse
Systemkrav til Linux
Minimum:


OS:Ubuntu 12.10

Processor:Core2

Memory:1 GB RAM

Graphics:Any Graphics Card with a working driver!

Hard Drive:250 MB HD space

Sound:Integrated chipset OpenAL compatible
Recommended:


OS:Ubuntu 12.10

Processor:Core2

Memory:2 GB RAM

Graphics:Any Graphics Card with a working driver!

Hard Drive:400 MB HD space

Sound:Integrated chipset OpenAL compatible

Other Requirements:Broadband Internet connection
Helpful customer reviews