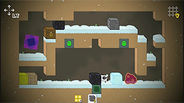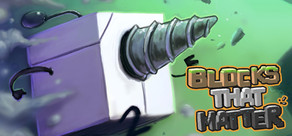 When indie game developers Alexey and Markus are in trouble, their only hope comes from their creation.
Data de lançamento: 19 Ago 2011
Assistir a todos os 2 trailers
6 abril 2014
Hi submariners,

To thank you for supporting us and playing our first game Blocks That Matter, we created a permanent discount for all of you.
You can now purchase Tetrobot and Co. with an automatic 25% discount.

With your support, we hope we''ll be able to fund our next game, Seasons after Fall.

Thank you for your attention :)


26 comentários
Leia mais
24 fevereiro 2014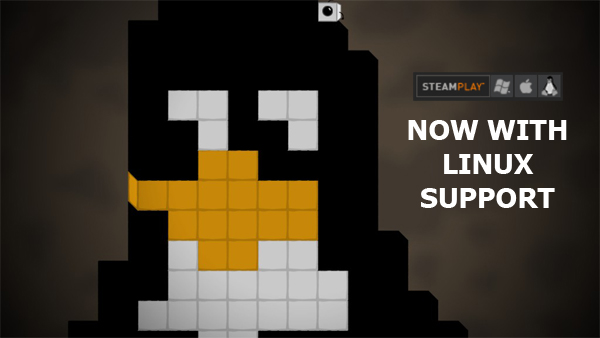 Hello everyone!

Today, we are updating Blocks That Matter to add Steam Linux support!

If you have any issue with the game, please reach us at http://mailto:support@swingswingsubmarine.com

One more thing...

To celebrate this new platform release, we are taking part of the Weeklong Deals this week (February 24), with a 60% OFF discount!

<iframe src="http://store.steampowered.com/widget/111800/11269/?t=Grab%20Blocks%20That%20Matter%20at%2060%25%20OFF!" frameborder="0" width="600" height="190"></iframe>

Have fun! And please spread the word!

~~
The Swing Swing Submarine team

PS:
Note that our lastest game "Tetrobot and Co." is also 60% OFF during that week!

17 comentários
Leia mais
Análises
"If you like innovative 2D games that challenge you to actually use your noodle ever once in awhile like Braid and Limbo, then you have no excuse."
5/5 – Armless Octopus
"(...) sometimes you find some gems that are truly worthwhile. Blocks That Matter is one of those."
18/20 – http://www.jeuxvideo.com/articles/0001/00014999-blocks-that-matter-test.htm
"The game's secret reason for being, though, is its deference to what came before. This is a block game in love with block games."
– Killscreen
Steam Workshop

Spread the love of Blocks!

Create and share your own levels, language files and custom BTM's so that Tetrobot keeps it's brain in working order.
Sobre o jogo
Quando Alexey e Markus, desenvolvedores de jogos indie, estão com problemas, a única esperança reside na própria criação deles. Você é Tetrobot: um pequeno robô que perfura blocos de matéria um a um, coletando-os e reciclando-os em novas peças compostas por 4 blocos. Você também tem a possibilidade de destruir linhas de 8 ou mais blocos de forma semelhante a 'um certo clássico jogo russo'. Areia, madeira, pedra, obsidiana, ferro, diamante: cada material tem seu comportamento específico e você terá que usá-los sabiamente buscando tirar proveito deles. Então esteja pronto para usar o seu cérebro e combine suas habilidades de plataforma e quebra-cabeças nesta incrível mistura!
Principais características:
Uma experiência de jogo única e desafiadora que mistura o gênero de quebra-cabeça com o de plataforma

40 níveis para jogar no modo Aventura, 20 níveis bônus para destravar e mais conteúdo gratuito a caminho

Colete todos os 40 "Blocos que importam" e redescubra videogames feitos de blocos que fizeram ou farão história

Crie e compartilhe seus próprios quebra-cabeças com um editor de níveis fácil de usar (disponível em breve)

Conquistas Steam: mais de 30 conquistas para desbloquear ao jogar o game e ser criativo.

Nuvem Steam: Não importa se você joga em um PC ou Mac, na sua casa ou fora dela, seu progresso será salvo.
Requisitos do sistema – PC
Minimum:


OS:WindowsXP

Processor:Pentium4

Memory:1 GB RAM

Graphics:OpenGL compatible 128Mo VRAM

DirectX®:dx90c

Hard Drive:250 MB HD space

Sound:Integrated chipset OpenAL compatible

Recommended:


OS:Windows7

Processor:Core2

Memory:2 GB RAM

Graphics:OpenGL compatible 256Mo VRAM

DirectX®:dx90c

Hard Drive:400 MB HD space

Sound:Integrated chipset OpenAL compatible

Other Requirements:Broadband Internet connection

Requisitos do sistema – Mac
Minimum:


OS:Leopard

Processor:Core2

Memory:1 GB RAM

Graphics:Intel HD Graphics

Hard Drive:250 MB HD space

Sound:Integrated chipset OpenAL compatible
Recommended:


OS:SnowLeopard

Processor:Core2

Memory:2 GB RAM

Graphics:AMD Radeon HD

Hard Drive:400 MB HD space

Sound:Integrated chipset OpenAL compatible

Other Requirements:Broadband Internet connection
Requisitos do sistema - Linux
Minimum:


OS:Ubuntu 12.10

Processor:Core2

Memory:1 GB RAM

Graphics:Any Graphics Card with a working driver!

Hard Drive:250 MB HD space

Sound:Integrated chipset OpenAL compatible
Recommended:


OS:Ubuntu 12.10

Processor:Core2

Memory:2 GB RAM

Graphics:Any Graphics Card with a working driver!

Hard Drive:400 MB HD space

Sound:Integrated chipset OpenAL compatible

Other Requirements:Broadband Internet connection
Análises úteis de usuários