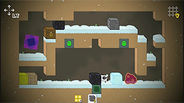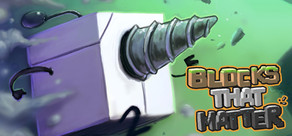 Als de onafhankelijke spelontwikkelaars Alexey en Markus in de problemen zitten, rest hun enige hoop in hun eigen creatie.
Releasedatum: 19 aug 2011
Alle 2 trailers bekijken
6 april 2014
Hi submariners,

To thank you for supporting us and playing our first game Blocks That Matter, we created a permanent discount for all of you.
You can now purchase Tetrobot and Co. with an automatic 25% discount.

With your support, we hope we''ll be able to fund our next game, Seasons after Fall.

Thank you for your attention :)


26 opmerkingen
Meer informatie
24 februari 2014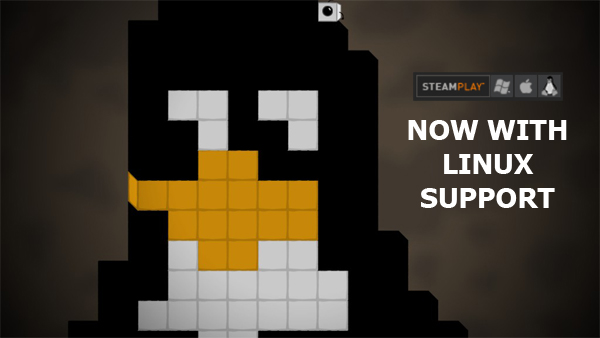 Hello everyone!

Today, we are updating Blocks That Matter to add Steam Linux support!

If you have any issue with the game, please reach us at http://mailto:support@swingswingsubmarine.com

One more thing...

To celebrate this new platform release, we are taking part of the Weeklong Deals this week (February 24), with a 60% OFF discount!

<iframe src="http://store.steampowered.com/widget/111800/11269/?t=Grab%20Blocks%20That%20Matter%20at%2060%25%20OFF!" frameborder="0" width="600" height="190"></iframe>

Have fun! And please spread the word!

~~
The Swing Swing Submarine team

PS:
Note that our lastest game "Tetrobot and Co." is also 60% OFF during that week!

17 opmerkingen
Meer informatie
Steam Workshop

Spread the love of Blocks!

Create and share your own levels, language files and custom BTM's so that Tetrobot keeps it's brain in working order.
Info over het spel
Als de onafhankelijke spelontwikkelaars Alexey en Markus in de problemen zitten, rest hun enige hoop in hun eigen creatie..
Jij bent de Tetrobot; een kleine robot die een voor een blokken materie kan boren, ze verzamelen, en ze weer kan recyclen in nieuwe stukken van 4 blokken. Je kan ook lijnen van meer dan 8 blokken vernietigen, dat veel weg heeft van een oud-Russische spelstijl. Zand, hout, steen, lavaglas, ijzer, diamant; elke materie heeft z'n eigen gedrag dat je in je voordeel moet gebruiken. Dus, bereid je voor om je hersens te gebruiken en platform- en puzzelvaardigheden te combineren in deze ongelofelijke mashup!
Belangrijkste onderdelen:
Een unieke gameplayervaring die puzzel en platform combineert en je brein op de proef stelt

40 levels in Adventure-modus, 20 bonuslevel die je kan vrijspelen en meer gratis inhoud komt eraan

Verzamel alle 40 "Blocks That Matter" en herontdek videogames met blokken die geschiedenis hebben geschreven of zullen schrijven

Maak en deel je eigen puzzels met een gemakkelijke leveleditor (binnenkort beschikbaar)

Steam-prestaties: meer dan 30 prestaties die je kan vrijspelen door het spel te spelen en creatief te zijn.

Steam Cloud: of je nou op de PC of de Mac speelt, binnen of buiten, je voortgang wordt altijd opgeslagen.
Systeemeisen (PC)
Minimaal:


Besturingssysteem: Windows XP

Processor: Pentium 4

Geheugen: 1 GB RAM

Videokaart: OpenGL-compatibel, 128 MB VRAM

DirectX®: Versie 9.0c

Harde schijf:250 MB schijfruimte

Geluidskaart: Geïntegreerde chipset, OpenAL-compatibel
Aanbevolen:


Besturingssysteem: Windows 7

Processor: Core 2

Geheugen: 2 GB RAM

Videokaart: OpenGL-compatibel, 256 MB VRAM

DirectX®: Versie 9.0c

Harde schijf: 400 MB schijfruimte

Geluidskaart: Geïntegreerde chipset, OpenAL-compatibel

Andere vereisten: Breedbandinternetverbinding
Systeemeisen (Mac)
Minimum:


OS:Leopard

Processor:Core2

Memory:1 GB RAM

Graphics:Intel HD Graphics

Hard Drive:250 MB HD space

Sound:Integrated chipset OpenAL compatible
Recommended:


OS:SnowLeopard

Processor:Core2

Memory:2 GB RAM

Graphics:AMD Radeon HD

Hard Drive:400 MB HD space

Sound:Integrated chipset OpenAL compatible

Other Requirements:Broadband Internet connection
Systeemeisen Linux
Minimum:


OS:Ubuntu 12.10

Processor:Core2

Memory:1 GB RAM

Graphics:Any Graphics Card with a working driver!

Hard Drive:250 MB HD space

Sound:Integrated chipset OpenAL compatible
Recommended:


OS:Ubuntu 12.10

Processor:Core2

Memory:2 GB RAM

Graphics:Any Graphics Card with a working driver!

Hard Drive:400 MB HD space

Sound:Integrated chipset OpenAL compatible

Other Requirements:Broadband Internet connection
Nuttige klantrecensies