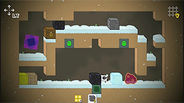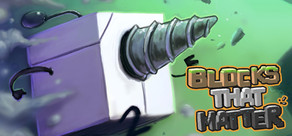 Quando os programadores de jogos indie Alexey e Markus estão em sarilhos, a sua única esperança vem da sua criação.
Data de lançamento: 19 Ago 2011
Ver todos os 2 trailers
6 abril 2014
Hi submariners,

To thank you for supporting us and playing our first game Blocks That Matter, we created a permanent discount for all of you.
You can now purchase Tetrobot and Co. with an automatic 25% discount.

With your support, we hope we''ll be able to fund our next game, Seasons after Fall.

Thank you for your attention :)


26 comentários
Ler mais
24 fevereiro 2014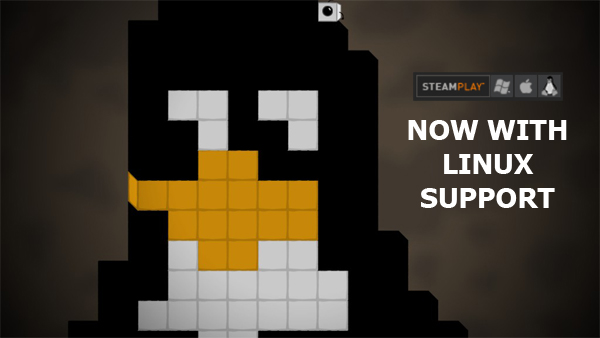 Hello everyone!

Today, we are updating Blocks That Matter to add Steam Linux support!

If you have any issue with the game, please reach us at http://mailto:support@swingswingsubmarine.com

One more thing...

To celebrate this new platform release, we are taking part of the Weeklong Deals this week (February 24), with a 60% OFF discount!

<iframe src="http://store.steampowered.com/widget/111800/11269/?t=Grab%20Blocks%20That%20Matter%20at%2060%25%20OFF!" frameborder="0" width="600" height="190"></iframe>

Have fun! And please spread the word!

~~
The Swing Swing Submarine team

PS:
Note that our lastest game "Tetrobot and Co." is also 60% OFF during that week!

17 comentários
Ler mais
Análises
"Se gostas de jogos 2D inovadores que te desafiam a usar os teus neurónios por um instante como o Braid e o Limbo, então não tens desculpas."
5/5 – Armless Octopus
"(...) às vezes encontramos algumas pérolas que definitivamente valem a pena. Blocks That Matter é uma delas."
18/20 – http://www.jeuxvideo.com/articles/0001/00014999-blocks-that-matter-test.htm
"No entanto, o segredo da razão de ser do jogo, é a sua deferência ao que veio anteriormente. Este é um jogo de blocos apaixonado por jogos de blocos."
– Killscreen
Steam Workshop

Spread the love of Blocks!

Create and share your own levels, language files and custom BTM's so that Tetrobot keeps it's brain in working order.
Acerca do Jogo
Quando os programadores de jogos indie Alexey e Markus estão com problemas, a única esperança deles vem da criatividade.
Tu és o Tetrobot: um minúsculo robô que consegue furar blocos de matérias um por um, recuperá-los e reciclá-los em novas peças de 4 blocos. Também tens a possibilidade de destruir linhas de mais de 8 blocos num estilo de jogo «retro russo». Areia, madeira, pedra, obsidiana, ferro, diamante: cada material tem o seu comportamento específico que vais ter de usar sabiamente e aproveitar as respetivas vantagens. Então prepara-te para usar o teu cérebro e combinar as tuas habilidades de resolver puzzles e experiências em plataformas neste incrível mashup!
Características-chave:
Uma experiência de jogabilidade única ao juntar puzzles e plataformas que vão desafiar o teu cérebro.

40 níveis para jogar no modo Aventura, 20 níveis bónus para desbloquear e ainda mais conteúdo grátis para vir.

Coleciona todos os 40 "Blocos Que Importam" (Blocks That Matter) e volta a descobrir os videojogos feitos de blocos que fizeram ou vão fazer História.

Cria e partilha os teus puzzles usando um editor fácil-de-usar (brevemente disponível).

Proezas Steam: mais de 30 proezas para desbloquear ao jogar e ao ser criativo.

Steam Cloud: Não interessa se jogas num PC ou Mac, em casa ou fora, o teu progresso vai ser guardado.
Requisitos de Sistema (PC)
Mínimo:


SO: WindowsXP

Processador: Pentium4

Memória: 1 GB de RAM

Placa Gráfica: Compatível com OpenGL e com 128Mb de VRAM

DirectX®: dx90c

Disco Rígido: 250 MB de espaço livre

Som: Chipset integrado compatível com OpenAL
Recomendado:


SO: Windows7

Processador: Core2

Memória: 2 GB de RAM

Placa Gráfica: Compatível com OpenGL e com 256Mb de VRAM

DirectX®: dx90c

Disco Rígido: 400 MB de espaço livre

Som: Chipset integrado compatível com OpenAL

Outros Requerimentos: Conexão à Internet por Banda Larga
Requisitos de Sistema (Mac)
Minimum:


OS:Leopard

Processor:Core2

Memory:1 GB RAM

Graphics:Intel HD Graphics

Hard Drive:250 MB HD space

Sound:Integrated chipset OpenAL compatible
Recommended:


OS:SnowLeopard

Processor:Core2

Memory:2 GB RAM

Graphics:AMD Radeon HD

Hard Drive:400 MB HD space

Sound:Integrated chipset OpenAL compatible

Other Requirements:Broadband Internet connection
Requisitos de Sistema (Linux)
Minimum:


OS:Ubuntu 12.10

Processor:Core2

Memory:1 GB RAM

Graphics:Any Graphics Card with a working driver!

Hard Drive:250 MB HD space

Sound:Integrated chipset OpenAL compatible
Recommended:


OS:Ubuntu 12.10

Processor:Core2

Memory:2 GB RAM

Graphics:Any Graphics Card with a working driver!

Hard Drive:400 MB HD space

Sound:Integrated chipset OpenAL compatible

Other Requirements:Broadband Internet connection
Análises úteis de clientes