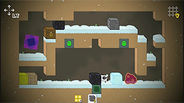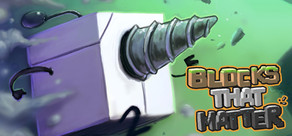 When indie game developers Alexey and Markus are in trouble, their only hope comes from their creation.
Datum vydání: 19 srp. 2011
Sledovat všechny 2 upoutávky
6 dubna 2014
Hi submariners,

To thank you for supporting us and playing our first game Blocks That Matter, we created a permanent discount for all of you.
You can now purchase Tetrobot and Co. with an automatic 25% discount.

With your support, we hope we''ll be able to fund our next game, Seasons after Fall.

Thank you for your attention :)


26 komentářů
Zjistit více
24 února 2014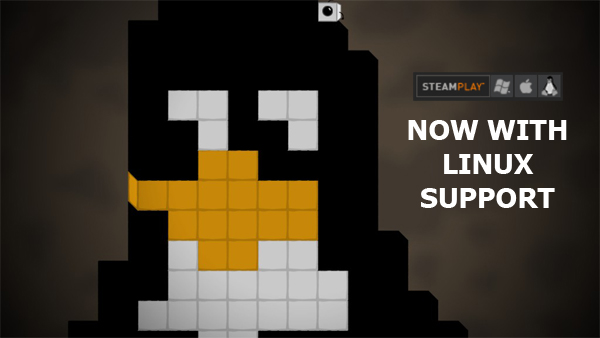 Hello everyone!

Today, we are updating Blocks That Matter to add Steam Linux support!

If you have any issue with the game, please reach us at http://mailto:support@swingswingsubmarine.com

One more thing...

To celebrate this new platform release, we are taking part of the Weeklong Deals this week (February 24), with a 60% OFF discount!

<iframe src="http://store.steampowered.com/widget/111800/11269/?t=Grab%20Blocks%20That%20Matter%20at%2060%25%20OFF!" frameborder="0" width="600" height="190"></iframe>

Have fun! And please spread the word!

~~
The Swing Swing Submarine team

PS:
Note that our lastest game "Tetrobot and Co." is also 60% OFF during that week!

17 komentářů
Zjistit více
Recenze
"If you like innovative 2D games that challenge you to actually use your noodle ever once in awhile like Braid and Limbo, then you have no excuse."
5/5 – Armless Octopus
"(...) sometimes you find some gems that are truly worthwhile. Blocks That Matter is one of those."
18/20 – http://www.jeuxvideo.com/articles/0001/00014999-blocks-that-matter-test.htm
"The game's secret reason for being, though, is its deference to what came before. This is a block game in love with block games."
– Killscreen
Steam Workshop

Rozšiřte lásku bloků!

Vytvářejte a sdílejte nové úrovně, jazykové soubory a vlastní BTM soubory, aby si Tetrobot mohl stále namáhat svůj mozek.
O hře
Když se vývojáři indie her Alexey a Markus dostanou do problémů, jejich jedinou nadějí se stane jejich vlastní výtvor.
Jste Tetrobot: malý robot, který je schopen provrtat se kostkami, sbírat je a přetvářet do nových bloků po čtveřicích. Dále máte schopnost ničit řady 8 nebo více kostek ve velmi "retro ruském" stylu hry. Písek, dřevo, kámen, obsidián, železo, diamant: každý materiál má své specifické vlastnosti, které je třeba uvážlivě používat k postupu. Takže se připravte, zapojte mozkové závity a použijte své schopnosti řešit hádanky v plošinovém prostředí v tomto neuvěřitelném nářezu!
Klíčové vlastnosti:
Jedinečný herní zážitek kombinující hádanky a plošinovky, který zaměstná váš mozek

40 úrovní v příběhovém módu, dalších 20 bonusových úrovní k odemčení a mnoho nadcházejícího obsahu zdarma

Seberte všech 40 "Blocks That Matter" (Kostky na kterých záleží) a znovuobjevte videohry plné kostek, které tvořily nebo teprve vytvoří historii

Vytvořte a sdílejte své vlastní hádanky použitím jednoduchého editoru úrovní (bude brzy k dispozici)

Achievementy služby Steam: více než 30 achievementů k odemknutí za postup ve hře a tvořivost

Steam Cloud: Nezáleží na tom, zda hrajete na PC nebo Macu, doma nebo jinde, váš postup bude vždy zachován
Systémové požadavky (PC)
Minimální:


Operační systém: WindowsXP

Procesor: Pentium4

Paměť: 1 GB RAM

Grafická karta: OpenGL kompatibilní 128 MB VRAM

DirectX®: dx90c

Pevný disk: 250 MB

Zvuková karta: integrovaná, kompatibilní s OpenAL
Doporučené:


Operační systém: Windows 7

Procesor: Core2

Paměť: 2 GB RAM

Grafická karta: OpenGL kompatibilní 256 MB VRAM

DirectX®: DX 9.0c

Pevný disk: 400 MB

Zvuková karta: Integrovaný chipset kompatibilní s OpenAL

Další požadavky: Širokopásmové připojení k Internetu
Systémové požadavky (MAC)
Minimum:


OS:Leopard

Processor:Core2

Memory:1 GB RAM

Graphics:Intel HD Graphics

Hard Drive:250 MB HD space

Sound:Integrated chipset OpenAL compatible
Recommended:


OS:SnowLeopard

Processor:Core2

Memory:2 GB RAM

Graphics:AMD Radeon HD

Hard Drive:400 MB HD space

Sound:Integrated chipset OpenAL compatible

Other Requirements:Broadband Internet connection
Systémové požadavky (Linux)
Minimum:


OS:Ubuntu 12.10

Processor:Core2

Memory:1 GB RAM

Graphics:Any Graphics Card with a working driver!

Hard Drive:250 MB HD space

Sound:Integrated chipset OpenAL compatible
Recommended:


OS:Ubuntu 12.10

Processor:Core2

Memory:2 GB RAM

Graphics:Any Graphics Card with a working driver!

Hard Drive:400 MB HD space

Sound:Integrated chipset OpenAL compatible

Other Requirements:Broadband Internet connection
Užitečné recenze od zákazníků