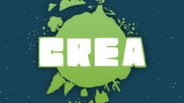 Crea is an easily moddable, 2D sandbox game with RPG elements, a lighthearted mood and a colorful art style.
Megjelenés dátuma: 2014. jún. 3.
Nézd meg a HD videót
Korai hozzáférésű játék
Szerezz azonnali hozzáférést és kezdj játszani; légy részese a játék fejlődésének.
Megjegyzés: Ez a korai hozzáférésű játék a fejlesztés során vagy változik jelentősebben, vagy nem. Ha nem izgat a vele való játék a jelenlegi állapotában, érdemes lehet várni, míg a játék fejlesztése előrehaladottabbá válik. Tudj meg többet.
Mit mondanak a fejlesztők:
"Crea has been in active development for over two years. An alpha version has been publicly available for over a year, with thousands of players. We recognized from the beginning that to make Crea the best it can be we would need to look to our community for feedback. Crea has now reached a stage where we are comfortable sharing it with Steam Early Access enthusiasts in hopes to gain even more valuable feedback.

As with all Early Access titles, Crea is still in development. There are some missing features and content along with some bugs. However, a great deal of the game is now available. Below we have outlined all current and planned features and content. As we release updates we will do our best to keep this information up-to-date.

If you have any doubts about Crea, then add it to your wish list and check back occasionally to see what progress is being made." Tovább
szeptember 9.
Hey Crea-tins!

Plenty of news today, so let's dig right in. Jasson has recovered from PAX plague, and has made substantial progress on the huge patch. In fact, it's become too MUCH progress! For that reason, we're going to change up the game plan a little bit. We have decided to hold back Workshop, the next boss, and a huge UI overhaul for a few more weeks, and separate that part into its own update. We certainly don't want any more delays and we know you guys don't either. So here comes the good news! We're going to push a large update to the omega branch for testing within the next week, so that we can get in front of the major bugs in the base game before letting Workshop loose. We want to be sure everything is as stable as possible before modding comes into the mix, and makes bugs that much harder to dig out. Once we feel confident that we've crushed the worst of the bugs, we can prepare to roll the second part of the update, which would be around 4 weeks out. This way we get a major portion of the new features out to you much sooner!

So what IS ready to roll right now? Combat is finished, and looking and feeling great. The new magic system is also complete, and tools are moved over to equipment as planned. Shields will be here, as well as the new movement such as dodge roll, double jump, cliff hang and more. We won't spoil the entire patch here, but suffice it to say that it is VERY large, even holding back the few things that are not quite complete. Here is a look at combat in action

http://i.imgur.com/fafz3kl.gif

The game is really looking and feeling amazing now, and we're so excited to get this into your hands for feedback and testing this week! Get those typing fingers ready, we're certainly ready to listen, and polish this update to a shine before it goes to the main branch. We're almost there guys, so be sure to say your goodbyes to those old characters and worlds!

4 megjegyzés
Tovább
augusztus 2.
Hey Crea-tins!

We know everyone is waiting breathlessly for the huge update coming, and wondering when it will hit. We're a little way past when we thought it would be out, but there is a good reason for that: even more is being added! Jasson has been tirelessly pouring over all the feedback posts and continuing to work on improvements to the game, as well as revamping the combat, magic, and other major features. Today we want to tell you a little more about the changes to magic.

Our faithful mages out there were definitely not happy, the current system felt clunky, took excessive toolbar space, and the elements seemed altogether useless. This excerpt from Jasson's Dev Blog explains some of what he has planned, and the new direction for Crea's spellcasters.

"To remedy this we decided to split spells into two categories: channels and forms. A channel spell will channel the powers of an Aer (god-type creatures from Crea's mythos). Forms are essentially spell types such as projectile, support, enchant, etc. The resulting spell of casting a form will change depending on what you're channeling. Channel Aegnix the Aer of fire and cast a enshroud form to create a Firestorm spell that envelopes your character dealing damage to nearby enemies.

In addition to this I'm going to play around with the idea of adding this concept of a channeling level. By using a channeling spell and some lower tier spells you can acquire additional channeling levels. Some higher tier spells will require and consume the channel level. With higher channel levels some spells will even be altered to gain additional effects. Such as casting a projectile spell with a high channel level would cause it to be slightly homing or possibly explode on impact dealing aoe damage. Changing what you're channeling always resets the level to 1. I like the idea of this because I can see it causing a nice ebb and flow of using magic in combat along with posing some potentially interesting strategizing on spell use. With that being said I am a little weary of the additional complexity that comes with it.

As you can see, this new system is much more scalable and will allow us to add new forms in with only requiring a single toolbar slot. We currently have 5 channel spells and 8~ forms planned which is 40 different possible spells but only takes up 13 toolbar slots if you wanted all of them. With the addition of a secondary toolbar players will now be able to fully focus on being a mage."

We should have some fun stuff ready to show off soon, so keep an eye on the forums and social channels for more news as we get closer to the big patch. Thanks for reading, and we'll see you next time for the Crea Chronicle!

3 megjegyzés
Tovább
A játékról:
Furthering the emerging sandbox genre, Crea features combat and crafting in randomly generated, fantasy-style worlds for you to explore, tear apart and build back up. Crea differentiates itself in many ways such as RPG-style character progression, several unique systems, extensive mod support and a charming art style.
Current Features
Everything is still a work in progress and subject to change.
Character Progression: Level up your character by vanquishing monsters.

Talents and Skills: Grow and learn over 50 skills by performing related actions for any of your talents - Arms, Arcane, Divine, Craft, and Gather.

Unique Monsters: Crea is populated with original creatures each with unique attacks.

Challenging Bosses: Encounter powerful beings that will test your skills.

Conflict System: Monsters will spread throughout the world, growing in strength and numbers if left alone.

Equipment Upgrading: Find and equip your character with randomly generated gear and then upgrade it how you want.

Research and Crafting: Research numerous materials to learn over 200 item recipes for crafting.

NPCs: Help bring to life several NPCs that will prove themselves invaluable.

Exploration: Traverse procedurally generated worlds that are brimming with life.

Quick Travel: Activate Way Crystals spread through the world to quickly travel about.

Realms: Explore beyond the world by gaining access to other realms.

Maps: Discover what the world has to offer and expand your cartography skills with the help of the Cartographer NPC.

Exploratory Storytelling: Uncover the mysteries of Crea and its deep mythos through the environment and item descriptions.

Mod Support: Built from the ground up to have extensive mod support. Nearly everything is possible through the power of Python.

Cross-Platform Multiplayer: Play with your friends regardless of what system they're on.

Free Content Updates: Continued free updates even after release.
Planned Features
These are features we currently have planned and have every intention to do but please keep in mind that plans can change.
Steam Workshop: Easily share and play mods with Steam Workshop support.

Other Steam Features: Beyond Workshop, We would love to add achievements, cloud saves, and trading cards.

Dungeons: Fight your way through procedurally generated dungeons to unlock even more challenging dungeons and additional dungeon scenarios with the Dungeoneer NPC.

Grafting: Further expand your equipment by imbuing unique attributes to them through the power of Remna.

Refined Systems: All of the game systems will continue to be iterated on and refined.

More Content: Tons more items, biomes, monsters, bosses, and everything else.

Pending Feedback: We listen to our community and some new features will be guided by everyone's feedback and suggestions.
PC-s rendszerkövetelmények
Minimum:


OS: Windows XP or later

Processor: 1.7+ GHz or better

Memory: 2 GB RAM

Graphics: 256+MB and OpenGL 2.1 compatible GPU and 1024x768 resolution

Network: Broadband Internet connection

Hard Drive: 256 MB available space
Mac-es rendszerkövetelmények
Minimum:


OS: Os X 10.7 or later

Processor: 2.0GHz Intel CPU

Memory: 2 GB RAM

Graphics: 256+MB and OpenGL 2.1 compatible GPU and 1024x768 resolution

Network: Broadband Internet connection

Hard Drive: 256 MB available space
Linuxos rendszerkövetelmények
Minimum:


OS: Ubuntu 12.04 LTS or later

Processor: 1.7+ GHz or better

Memory: 2 GB RAM

Graphics: 256+MB and OpenGL 2.1 compatible GPU and 1024x768 resolution

Network: Broadband Internet connection

Hard Drive: 256 MB available space
Hasznos vásárlói értékelések
Cím:
Crea
Műfaj:
Akció
,
Kaland
,
Indie
,
Szerepjáték
,
Korai hozzáférés
Fejlesztő:
Siege Games
Kiadó:
Siege Games
Megjelenés dátuma:
2014. jún. 3.
Nyelvek:
| | Felület | Hang | Feliratozás |
| --- | --- | --- | --- |
| Angol | | | |