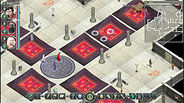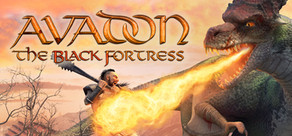 Avadon: The Black Fortress es una épica saga indie de juegos de rol de fantasía.
Fecha de lanzamiento: 17 de Ago, 2011
Ver vídeo en alta definición
Comprar Avadon
¡OFERTA DE LA SEMANA! Finaliza en
Paquetes que incluyen este juego
Comprar Spiderweb Software Complete Pack
Incluye 12 artículos: Avadon: The Black Fortress, Geneforge 1, Geneforge 2, Geneforge 3, Geneforge 4: Rebellion, Geneforge 5: Overthrow, Avernum 4, Avernum 5, Avernum 6, Avernum: Escape From the Pit, Nethergate: Resurrection, Avadon 2: The Corruption
Análisis
"Ofrece una clásica experiencia RPG, una absorbente narrativa y horas de agradable juego."
4/5 – Mac|Life
"Aunque parezca simple es uno de esos juegos que por arte de magia te transportan a las 5 de la mañana del día siguiente sin haber cenado."
– Rock, Paper, Shotgun
"Al final, Avadon: The Black Fortress tiene todo lo que un buen RPG necesita. Unos fuertes personajes e historia, grandes combates, excelentes misiones, adictivos botines y subidas de nivel y muchas horas de juego."
– Inside Mac Games
"Quiero un juego absorbente respaldado por un desarrollador con integridad y el deseo de que gane cada vez más fans. Spiderweb tiene eso, y espero que continúen honrándonos con juegos como éste. "
5/5 – Adrenaline Vault
"Es un gran juego que los fans de los RPG retro deberían adorar por completo."
4.5/5 – Digitally Downloaded
"Cualquiera que eche en falta los días de los viejos e inmensos clásicos y deplore el estado de los nuevos RPG racionalizados y de gran presupuesto debería predicar con el ejemplo y comprar este juego."
90% – RPGFan
Acerca del juego
Avadon: The Black Fortress es una épica saga de rol independiente. ¡Forma un grupo de habilidosos guerreros, explora mazmorras, busca tesoros, aprende muchas habilidades únicas y poderosas e intenta desentrañar una conspiración que amenaza con destruir tu hogar!
Cinco grandes naciones se han unido para formar El Pacto y Avadon se encarga de su defensa. Es una secta secreta de espías y asesinos cuyos agentes están por todas partes. Su palabra es ley.
Has sido reclutado como Mano de Avadon, te han encargado misiones que requieren que actúes rápidamente y con mano dura. No obstante, los enemigos del pacto tienen sus propios planes, y las Manos de Avalon están siendo asesinadas una tras otra. Sobre tus hombros recae la lucha por al supervivencia y la misión de revelar la trama que amenaza la seguridad del Pacto y puede sumir tu hogar en el caos.
¡Ten cuidado! Son pocos los aliados y los traidores están por todas partes. Y cuanto más cerca estés de la verdad, más cerca estarán sus asesinos de ti.
Características Principales:
Épica aventura fantástica de rol independiente que transcurre en un mundo enorme y único
Cuatro clases diferentes, con docenas de hechizos y habilidades únicas
Descubre la fascinante historia de Avadon y de la tierra de Lynaeus
Varios finales diferentes. Tus decisiones cambiarán el mundo
Docenas de misiones secundarias, mazmorras ocultas y secretos por descubrir
Cientos de objetos mágicos por encontrar. Utiliza cristales encantados para hacer tus artefactos aún más poderosos
Gran aventura con incentivos para volverla a jugar
Requisitos del sistema (PC)
SO: Windows® XP / Vista™ / Windows® 7
Procesador: 1.6 GHz
Memoria: 512 MB de RAM
Disco Duro: 300 MB de espacio libre
Gráficos: Gráfica compatible con OpenGL
Sonido: Dispositivo de sonido
Requisitos del sistema (MAC)
SO: OS X 10.5 o posterior
Requisitos del sistema (Linux)
Operating system:Ubuntu 12.04 or equivalent
Processor:1.6 GHz CPU
Memory:512 MB
Hard disk space:300MB
Video: OpenGL compliant graphics card
Sound:Sound card
Análisis útiles de usuarios