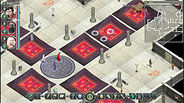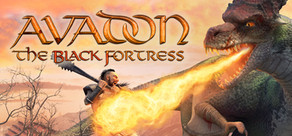 Avadon: The Black Fortress on eeppinen Indie-fantasiaroolipelisaaga.
Julkaisupäivä: 17 Elokuu 2011
Katso HD-video
Paketit, jotka sisältävät tämän pelin
Osta Spiderweb Software Complete Pack
Sisältää 12 kohdetta: Avadon: The Black Fortress, Geneforge 1, Geneforge 2, Geneforge 3, Geneforge 4: Rebellion, Geneforge 5: Overthrow, Avernum 4, Avernum 5, Avernum 6, Avernum: Escape From the Pit, Nethergate: Resurrection, Avadon 2: The Corruption
Arvostelut
"Tarjoaa klassisen RPG-tuntuman. Mukaansatempaava juoni. Tunteja hauskaa pelattavaa."
4/5 – Mac|Life
"Niin helpolta kuin se näyttää, se on yksi niistä peleistä, joita on helppo lykätä muutamalla minuutilla, vain maagisesti hypätäkseen viiteen aamulla ilman illallista."
– Rock, Paper, Shotgun
"Pelillä Avadon: The Black Fortress on kaikki mitä kunnon RPG tarvitsee. Vahva tarina ja hahmot, loistavat taistelut, erinomaiset tehtävät, koukuttava ryöstely ja yleneminen sekä huipputasoa oleva uudelleenpelattavuus."
– Inside Mac Games
"Haluan mukaansatempaavan pelin, jota tukee rehellinen kehittäjä ja halu saada faneja yksi kerrallaan. Spiderweb on tätä, ja toivon, että he jatkavat hemmottelua julkaisemalla pelejä kuten tämä."
5/5 – Adrenaline Vault
"Tämä on mahtava ja kelpo peli, jota jokaisen RPG-fanin tulisi jumaloida."
4.5/5 – Digitally Downloaded
"Kuka tahansa joka kaipaa vanhoja, massiivisia klassikkopelejä ja halveksuu uusia virtaviivaisia, ison budjetin RPGeitä, kannattaa laittaa rahansa tähän ja ostaa tämä peli."
90% – RPGFan
Tietoja pelistä
Avadon: The Black Fortress on eeppinen indie-fantasiaroolipelisaaga. Lyöttäydy taitavien soturien joukkoon, tutki tyrmiä, jahtaa aarteita, opi monia ainutlaatuisia ja mahtavia taitoja sekä yritä selvittää salaliitto, joka uhkaa kotimaatasi!
Viisi suurta kansakuntaa on liittoutunut ja muodostanut Sopimuksen. Sopimusta puolustaa Avadon, salamyhkäinen vakoojien ja salamurhaajien lahko. Sen agentit ovat kaikkialla. Sen sana on laki.
Sinut on pestattu Avadonin Kädeksi, jolle annetaan ripeää toimintaa ja kovaa nyrkkiä vaativia tehtäviä. Sopimuksen vihollisilla on kuitenkin omat suunnitelmansa, ja Avadonin Kädet noukitaan yksi kerrallaan. Jää sinun tehtäväksesi taistella selviytymisestä ja paljastaa juoni, joka voisi hajottaa Sopimuksen turvallisuuden sekä syöstä kotimaasi kaaokseen.
Varo! Liittolaiset ovat vähissä. Pettureita on kaikkialla. Ja mitä lähemmäksi totuutta pääset, sitä lähemmäksi sinua heidän salamurhaajansa tulevat.
Pääominaisuudet:
Eeppinen indie-fantasiaroolipeliseikkailu valtavassa ja ainutkertaisessa maailmassa.
Neljä hahmoluokkaa kymmenillä ainutlaatuisilla taidoilla ja kyvyillä.
Löydä Avadonin kiehtova historia ja Lynaeuksen maa.
Monta erilaista loppua. Valintasi muuttavat maailmaa.
Kymmenittäin sivutehtäviä, piilotettuja tyrmiä ja löydettäviä salaisuuksia.
Satoja taikaesineitä löydettävänä. Tee esineistäsi entistäkin voimakkaampia käyttämällä lumottuja kristalleja.
Huikea seikkalu, jolla on paljon jälleenpeluuarvoa.
Järjestelmävaatimukset (PC)
Operating system:Windows® XP / Vista™ / Windows® 7
Prosessori:1.6 GHz:n keskusyksikkö
Muisti:512 Mt
Kiintolevy:300Mt
Video: OpenGL-yhteensopiva näytönohjain
Ääni:Äänikortti
Järjestelmävaatimukset (MAC)
Käyttöjärjestelmä: OS X 10.5 tai uudempi
Järjestelmävaatimukset (Linux)
Operating system:Ubuntu 12.04 or equivalent
Processor:1.6 GHz CPU
Memory:512 MB
Hard disk space:300MB
Video: OpenGL compliant graphics card
Sound:Sound card
Hyödylliset arvostelut