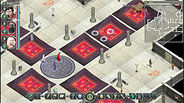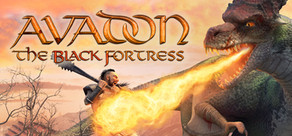 Avadon: The Black Fortress é uma épica saga RPG de fantasia Indie.
Data de lançamento: 17 Ago 2011
Ver vídeo HD
Este produto não está disponível no teu idioma local. Verifica a lista de idiomas disponíveis antes de fazeres a compra.
Pacotes que incluem este jogo
Comprar Spiderweb Software Complete Pack
Inclui 12 itens: Avadon: The Black Fortress, Geneforge 1, Geneforge 2, Geneforge 3, Geneforge 4: Rebellion, Geneforge 5: Overthrow, Avernum 4, Avernum 5, Avernum 6, Avernum: Escape From the Pit, Nethergate: Resurrection, Avadon 2: The Corruption
Análises
"Oferece uma experiência RPG clássica. Narrativa cativante. Horas de agradável jogabilidade."
4/5 – Mac|Life
"Tão simples como parece, é um daqueles jogos em que é muito fácil ficar-se envolvido por alguns minutos, os que chegam para se poder ser transportado magicamente sem cear até às 5 da manhã do dia seguinte."
– Rock, Paper, Shotgun
"Resumindo, o Avadon: The Black Fortress tem tudo o que um bom RPG precisa. Forte história e personagens, bons combates, missões e aventuras excelentes, um subir de nível e saqueamento viciantes e também uma alta longevidade."
– Inside Mac Games
"Eu quero um jogo envolvente cozinhado por um desenvolvedor com integridade, e com o desejo de ganhar fãs um de cada vez. A Spiderweb tem isso, e eu espero que eles nos continuem a honrar com jogos como este."
5/5 – Adrenaline Vault
"Este é um enorme e robusto jogo que os fãs de RPG clássico devem absolutamente adorar."
4,5/5 – Digitally Downloaded
"Aquelas pessoas que anseiam pelos dias dos antigos e massivos clássicos e que rebaixam o estado dos novos, simplificados e caros RPGs, que se deixem de palavras e passem aos atos comprando este jogo."
90% – RPGFan
Acerca do Jogo
Avadon: The Black Fortress é uma saga épica de fantasia Indie RPG. Cria um bando de guerreiros experientes, explora masmorras, caça tesouros, aprende várias habilidades únicas e poderosas, e tenta desmantelar uma conspiração que ameaça destruir a tua pátria!
Cinco grandes nações juntaram-se para formar O Pacto. O Pacto é defendido por Avadon, uma seita secreta de espiões e assassinos. Os seus agentes estão em todo o lado. A sua palavra é lei.
Foste recrutado como uma Mão de Avadon, encumbido com missões que requerem ação rápida e um punho firme. No entanto, os inimigos do Pacto têm os seus próprios planos, e as Mãos de Avadon estão a ser caçadas uma por uma. Cabe-te a ti sobreviver e revelar a trama que poderá despedaçar a segurança d'O Pacto e atirar a tua pátria para as trevas do caos.
Cuidado! Aliados tens poucos. Traidores estão em todo o lado. E quanto mais perto estás da verdade, mais perto os assassinos deles estão de ti.
Características Principais:
Aventura épica fantástica Indie em role-play, num enorme e único mundo.
Quatro diferentes classes de personagem, com dezenas de habilidades e feitiços únicos.
Desvenda a fascinante história de Avadon e o mundo de Lynaeus.
Vários finais diferentes. As tuas escolhas mudarão o mundo.
Dezenas de side quests (missões secundárias), masmorras escondidas, e segredos por descobrir.
Centenas de items mágicos para encontrar. Usa cristais encantados para melhorar os teus artefatos ainda mais.
Gigantesca aventura com imenso valor de repetição.
Requisitos de Sistema (PC)
Sistema Operativo: Windows® XP / Vista™ / Windows® 7
Processador: CPU de 1.6 GHz
Memória: 512 MB
Disco Rígido: 300MB de espaço livre
Vídeo: Placa gráfica compatível com OpenGL
Som: Placa de som
Requisitos de Sistema (Mac)
SO: OS X 10.5 ou mais recente
Requisitos de Sistema (Linux)
Operating system:Ubuntu 12.04 or equivalent
Processor:1.6 GHz CPU
Memory:512 MB
Hard disk space:300MB
Video: OpenGL compliant graphics card
Sound:Sound card
Análises úteis de clientes