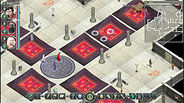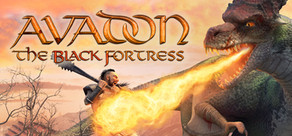 Avadon: The Black Fortress is an epic, Indie fantasy role-playing saga.
Utgivelsesdato: 17. aug, 2011
Se HD-video
Kjøp Avadon
UKESLANGT TILBUD! Tilbudet er over 22. september
Pakker som inkluderer dette spillet
Kjøp Spiderweb Software Complete Pack
Inkluderer 12 objekter: Avadon: The Black Fortress, Geneforge 1, Geneforge 2, Geneforge 3, Geneforge 4: Rebellion, Geneforge 5: Overthrow, Avernum 4, Avernum 5, Avernum 6, Avernum: Escape From the Pit, Nethergate: Resurrection, Avadon 2: The Corruption
Anmeldelser
"Klassisk rollespill-opplevelse med en absorberende historie. Byr på timevis med underholdning."
4/5 – Mac|Life
"Så simplistisk som spillet kan fremstå er det veldig fort gjort å sitte seg ned for å spille i noen få minutter, for senere å oppdage at hele natten har gått med."
– Rock, Paper, Shotgun
"Når alt kommer til alt, har Avadon: The Black Fortress alt et godt rollespill trenger. Sterk historie og karakterer, bra kampsystem, utmerkede oppdrag, avhengighetsskapende gjenstander og nivåklatring, og høyt potensiale for gjenspill."
– Inside Mac Games
"Jeg vil ha et oppslukende spill fra en utvikler med integritet og et ønske om å vinne over fans én om gangen. Det har Spiderweb, og jeg håper de fortsetter å gi oss spill som dette."
5/5 – Adrenaline Vault
"Dette er et stort og mektig spill som fans av retro rollespill kommer til å elske."
4.5/5 – Digitally Downloaded
"Alle som lengter tilbake til de gode gamle dagene med massive klassikere, og som misliker de nye, strømlinjeformede rollespillene med store budsjetter, bør gjøre ord til handling og kjøpe dette spillet."
90% – RPGFan
Om spillet
Avadon: The Black Fortress er en episk indie-saga i fantasy-rollespillsjangeren. Form en gruppe med mektige krigere, utforsk huler, jakt på skatter, lær mange unike og mektige krefter, og forsøk å løse en konspirasjon som truer med å ødelegge hjemlandet ditt!
Fem mektige nasjoner har kommet sammen for å forme Pakten. Pakten er beskyttet av Avadon, en hemmelighetsfull sekt med spioner og snikmordere. Paktens agenter er overalt. Deres ord er lov.
Du har blitt rekruttert som vokter av Avadon, oppdragene dine er vanskelige og krever rask handling med en kraftig neve. Men fiendene til Pakten har sine egne planer, og voktere av Avadon blir plukket bort en etter en. Det ender med at du må kjempe for å overleve og finne ut plottet som kan ødelegge sikkerheten til Pakten og gjøre at hjemlandet ditt blir kastet ut i kaos.
Vær forsiktig! Allierte er få. Forrædere er overalt. Jo nærmere du kommer sannheten, jo nærmere vil snikmorderne komme deg.
Nøkkelfunksjoner:
Episk, indie, fantasy-rollespilleventyr i en enorm og unik verden.
Fire forskjellige typer karakterklasser, med masse unike evner og muligheter.
Utforsk den fascinerende historien om Avadon og landet Lynaeus.
Mange forskjellige endinger. Dine valg vil endre verden.
Tonnevis med sideoppgrag, bortgjemte huler, og hemmeligheter å utforske.
Hundrevis av magiske gjenstander å finne. Bruk forheksede krystaller for å gjøre dine artifakter enda kraftigere.
Stort eventyr med masse gjenspillingsverdi.
Systemkrav (PC)
Operating system:Windows® XP / Vista™ / Windows® 7
Processor:1.6 GHz CPU
Memory:512 MB
Hard disk space:300MB
Video: OpenGL compliant graphics card
Sound:Sound card
Systemkrav (Linux)
Operating system:Ubuntu 12.04 or equivalent
Processor:1.6 GHz CPU
Memory:512 MB
Hard disk space:300MB
Video: OpenGL compliant graphics card
Sound:Sound card
Hjelpsomme kundeanmeldelser