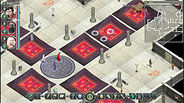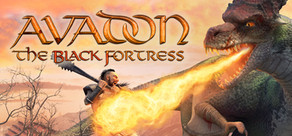 Avadon: The Black Fortress is an epic, Indie fantasy role-playing saga.
Utgivningsdatum: 17 Aug 2011
Se HD-film
Paket som innehåller detta spel
Köp Spiderweb Software Complete Pack
Innehåller 12 saker: Avadon: The Black Fortress, Geneforge 1, Geneforge 2, Geneforge 3, Geneforge 4: Rebellion, Geneforge 5: Overthrow, Avernum 4, Avernum 5, Avernum 6, Avernum: Escape From the Pit, Nethergate: Resurrection, Avadon 2: The Corruption
Recensioner
"Erbjuder en klassisk RPG upplevelse, en fängslande berättelse och timmar av roligt spelande."
4/5 – Mac|Life
"Det kanske ser simpelt ut, men det här är ett sånt spel som bara tar några minuter att börja spela och innan du vet ordet av har du magiskt förflyttats till klockan 5 nästa dag utan någon kvällsmat."
– Rock, Paper, Shotgun
"I slutändan har Avadon: The Black Fortress allt ett bra RPG behöver. Starkt berättande och karaktärer, bra stridssystem, utmärkta uppdrag, beroendeframkallande looting- och levelsystem och hög omspelbarhet."
– Inside Mac Games
"Jag vill ha ett engagerande spel av en utvecklare som vågar gå sin egen väg, och som ämnar försöka vinna över spelare en i taget. Spiderweb har allt detta, och jag hoppas de fortsätter att hedra oss med fler spel som det här."
5/5 – Adrenaline Vault
"Detta är ett stort, maffigt spel som RPG-veteraner borde älska."
4.5/5 – Digitally Downloaded
"Alla som längtar efter massiva klassiker från den gamla tiden, och som fördömer det nuvarande läget med nerbantade storbudget-rollspel borde lägga sina pengar på vad de nu ser framför sig."
90% – RPGFan
Om spelet
Avadon: The Black Fortress är en episk, Indie-fantasy berättelse. Forma ett band av skickliga krigare, utforska grottor, leta efter skatter, lär dig många unika och kraftfulla förmågor, och försök att luska ut en konspiration som hotar att förstöra ditt hemland!
Fem mäktiga nationer har strålat samman för att genomföra en Pakt. Pakten är försvarad av Avadon, en hemlighetsfull sekt av spioner och lönnmördare. Dess agenter är överallt. Dess ord är lag.
Du har blivit rekryterad som en Hand av Avadon, ålagd med uppdrag som kräver omedelbar aktion och en tung knytnäve. Men, fiender till Pakten har egna planer, och Händer av Avadon blir mördade, en efter en. Det faller på dig att kämpa för överlevnad och att uppdaga komplotten som kan krossa Paktens säkerhet och störta ditt hemland i kaos.
Pass på! Vänner är få. Förrädare är överallt, och ju närmre du kommer sanningen, desto närmre kommer deras lönnmördare till dig.
Nyckelfunktioner:
Episkt Indie-fantasy rollspelsäventyr i en enorm och unik värld.
Fyra olika klasser, med dussintals unika besvärjelser och förmågor.
Utforska den fascinerande historien om Avadon och landet Lynaeus.
Många olika slut. Dina val kommer att påverka världen.
Dussintals sidouppdrag, gömda grottor och hemligheter att upptäcka
Hundratals magiska föremål att hitta. Använd förtrollade kristaller för att göra dina artefakter ännu mer kraftfulla
Gigantiskt äventyr som du vill återvända till om och om igen.
Systemkrav (PC)
Operating system:Windows® XP / Vista™ / Windows® 7
Processor:1.6 GHz CPU
Minne:512 MB
Hårddiskutrymme:300MB
Grafik: OpenGL-kompatibelt grafikkort
Ljud:Ljudkort
Systemkrav (MAC)
Operativsystem: OS X 10.5 eller senare
Systemkrav för Linux
Operating system:Ubuntu 12.04 or equivalent
Processor:1.6 GHz CPU
Memory:512 MB
Hard disk space:300MB
Video: OpenGL compliant graphics card
Sound:Sound card
Hjälpsamma kundrecensioner