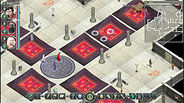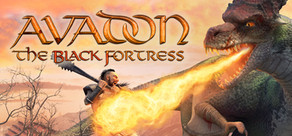 Avadon: The Black Fortress is an epic, Indie fantasy role-playing saga.
Data de lançamento: 17/ago/2011
Assistir ao vídeo em HD
Comprar Avadon
OFERTA DA SEMANA! A oferta acaba em 22 de setembro
Pacotes que incluem este jogo
Comprar Spiderweb Software Complete Pack
Inclui 12 itens: Avadon: The Black Fortress, Geneforge 1, Geneforge 2, Geneforge 3, Geneforge 4: Rebellion, Geneforge 5: Overthrow, Avernum 4, Avernum 5, Avernum 6, Avernum: Escape From the Pit, Nethergate: Resurrection, Avadon 2: The Corruption
Análises
"Oferece uma experiência clássica de RPG. Narrativa cativante. Horas de jogo desfrutáveis."
4/5 – Mac|Life
"Por mais simples que pareça, é um daqueles jogos que é fácil de abrir para jogar alguns minutos e ser magicamente transportado sem jantar até as 5 da manhã do dia seguinte."
– Rock, Paper, Shotgun
"Concluindo, Avadon: The Black Fortress tem tudo que um bom RPG precisa. História e personagens fortes, ótimo combate, excelentes missões, pilhagem e níveis viciantes e alta rejogabilidade."
– Inside Mac Games
"Eu quero um jogo imersivo apoiado por um desenvolvedor com integridade e um desejo de conquistar fãs um a um. Spiderweb tem isso, e eu espero que continuem a nos honrar com jogos como esse."
5/5 – Adrenaline Vault
"Esse é um jogo grande e volumoso que fãs de RPGs retrô certamente deverão adorar."
4,5/5 – Digitally Downloaded
"Qualquer um que tenha saudade dos dias dos antigos clássicos maciços e critica o estado dos atuais RPGs de grandes orçamentos deve passar da palavra à ação e comprar esse jogo."
90% – RPGFan
Sobre o jogo
Avadon: The Black Fortress é uma saga épica indie de fantasia no formato RPG. Forme um grupo de guerreiros habilidosos, explore calabouços, cace tesouros, aprenda habilidades poderosas e únicas, e tente desvendar a conspiração que ameaça destruir sua terra natal!
Cinco grandes nações se uniram para formar O Pacto. O Pacto é defendido por Avadon, um seita secreta de espiões e assassinos. Seus agentes estão em todos os lugares. Sua palavra é a lei.
Você foi recrutado como um Mão de Avadon, encarregado de missões que requerem ações rápidas e punhos pesados. No entanto, os inimigos d'O Pacto tem seus próprios planos, e os Mãos de Avadon estão sendo apanhados um por um. Caberá a você lutar para sobreviver e revelar essa conspiração que pode destruir a proteção d'O Pacto e mergulhar sua cidade natal no caos.
Fique atento! Aliados são poucos. Traidores estão por toda parte. E quanto mais perto você está da verdade, mais perto os assassinos estão de você.
Principais características:
Épica aventura de fantasia Indie no formato RPG em um mundo enorme e único.
Quatro diferentes classes de personagens, com dezenas de feitiços e habilidades únicas.
Descubra a fascinante história de Avadon e a terra de Lynaeus.
Vários finais diferentes. Suas escolhas vão mudar o mundo.
Dezenas de missões secundárias, calabouços escondidos e segredos para descobrir.
Centenas de itens mágicos para encontrar. Use cristais encantados para fazer seus artefatos ainda mais poderosos.
Grande aventura com
Requisitos do sistema – PC
Operating system:Windows® XP / Vista™ / Windows® 7
Processor:1.6 GHz CPU
Memory:512 MB
Hard disk space:300MB
Video: OpenGL compliant graphics card
Sound:Sound card
Requisitos do sistema – Mac
Requisitos do sistema - Linux
Operating system:Ubuntu 12.04 or equivalent
Processor:1.6 GHz CPU
Memory:512 MB
Hard disk space:300MB
Video: OpenGL compliant graphics card
Sound:Sound card
Análises úteis de usuários