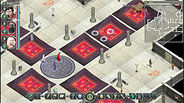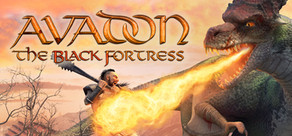 Avadon: The Black Fortress is an epic, Indie fantasy role-playing saga.
Data lansării: 17 Aug 2011
Vizionează video HD
This item does not have support for your local language. Please review the supported language list before purchasing
Pachete care includ acest joc
Cumpără Spiderweb Software Complete Pack
Include 12 produse: Avadon: The Black Fortress, Geneforge 1, Geneforge 2, Geneforge 3, Geneforge 4: Rebellion, Geneforge 5: Overthrow, Avernum 4, Avernum 5, Avernum 6, Avernum: Escape From the Pit, Nethergate: Resurrection, Avadon 2: The Corruption
Ce spun criticii
"Oferă o experiență clasică de RPG. Poveste captivantă. Ore de joc plăcute."
4/5 – Mac|Life
"Pe cât de simplu pare, este unul din acele jocuri care te captează cu ușurință în câteva minute, doar pentru a fi transportat ca prin magie, pe nerăsuflate, a doua zi la ora 5AM."
– Rock, Paper, Shotgun
"În cele din urmă, Avadon: Pădurea Neagră are tot ce îi trebuie unui RPG bun. Poveste și caractere solide, lupte puternice, misiuni excelente, prăzi și mod de avansare care creează dependență și mare rejucabilitate."
– Inside Mac Games
"Vreau un joc captivant garantat de un dezovoltator integru, cu o dorință de a câștiga fani unul câte unul. Spiderweb are asta, și sper să continue să ne onoreze cu jocuri precum acesta."
5/5 – Adrenaline Vault
"Acesta este un joc mare, consistent pe care fanii RPG-urilor retro ar trebui să-l adore."
4.5/5 – Digitally Downloaded
"Cineva care tânjește după zilele bătrânelor, clasicelor și condamnă starea noilor RPG-uri simple, cu bugete mari ar trebui să nu mai stea pe gânduri și să cumpere acest joc."
90% – RPGFan
Despre joc
Avadon: Fortăreața întunecată este un saga SF de tip Indie pe roluri. Alcătuiește o bandă de războinici experimentați, explorează închisori subterane, vânează pentru comori, învață o mulțime de abilități unice și puternice și încearcă să dejoci o conspirație care amenință să-ți distrugă țara!
Cinci mari națiuni și-au unit forțele pentru a forma Pactul. Pactul este apărat de Avadon, o sectă secretă de spioni și asasini.Agenții ei sunt peste tot.Cuvântul ei este legea.
Ai fost recrutat ca mâna dreapta a Avadonei, încărcat cu misiuni care necesită acțiune imediată și o mână de fier. Totuși,inimicii Pactului au planurile lor, oamenii de încredere a Avadonei fiind aleși unul câte unu.Va sta în puterea ta să lupți pentru a supraviețui și să dezvălui că acel plan secret ar putea sfărâma siguranța Pactului și să se prăbușească țara ta în haos.
Ai grijă! Prieteni sunt puțini. Trădători sunt peste tot.Și cum te apropii mai mult de adevăr, cu atât mai mult se vor apropia asasinii lor de tine.
Caracteristici cheie:
Epic, pe roluri, genul indie fantasy într-o lume uriașă și unică.
Patru diferite clase de personaje, cu zeci de vrăji și abilități unice.
Descoperă fascinanta istorie al continentului Avadon și al Lynaeus-ului.
Foarte multe finaluri. Alegerile tale vor schimba lumea.
Zeci de cercetări, închisori ascunsed și secrete de descoperit.
Sute de item-uri magice de găsit. Folosește cristale fermecate pentru a-ți crea propriile artefacte și mai puternice.
Aventură nemaiîntalnită cu foarte multe valori de reluat.
Cerinţe de sistem (PC)
Operating system:Windows® XP / Vista™ / Windows® 7
Processor:1.6 GHz CPU
Memory:512 MB
Hard disk space:300MB
Video: OpenGL compliant graphics card
Sound:Sound card
Cerințe de sistem Linux
Operating system:Ubuntu 12.04 or equivalent
Processor:1.6 GHz CPU
Memory:512 MB
Hard disk space:300MB
Video: OpenGL compliant graphics card
Sound:Sound card
Recenzii utile ale clienților