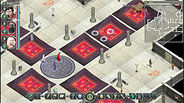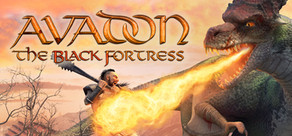 Avadon: The Black Fortress is an epic, Indie fantasy role-playing saga.
Udgivelsesdato: 17. aug 2011
Se HD-video
Køb Avadon
UGELANGT TILBUD! Tilbuddet slutter d. 22. september
Pakker, der indeholder dette spil
Køb Spiderweb Software Complete Pack
Indeholder 12 emner: Avadon: The Black Fortress, Geneforge 1, Geneforge 2, Geneforge 3, Geneforge 4: Rebellion, Geneforge 5: Overthrow, Avernum 4, Avernum 5, Avernum 6, Avernum: Escape From the Pit, Nethergate: Resurrection, Avadon 2: The Corruption
Anmeldelser
"Oplev et klassisk rollespil. En god historie. Timevis af underholdning."
4/5 – Mac|Life
"Simpelt udtrykt, det er et af de spil som er nemt at starte for et par minutter, og uden at opdage det er klokken på magisk vis blevet 5 om morgenen."
– Rock, Paper, Shotgun
"Som et facit har Avadon: The Black Fortress alt hvad et godt rollespil har brug for. En stærk historie og gode karakterer, rigtig gode kampe, ekseptionelle quests, vanedannende gameplay og en høj grad af genspilbarhed ."
– Inside Mac Games
"Jeg vil have et spil med dybde støttet af en udvikler med integritet og et ønske om at vinde tilhængere en af gangen. Spiderweb har dette og jeg håber at udvikleren vil blive ved med at give os spil som Spiderweb."
5/5 – Adrenaline Vault
"Det er et stort spil som klassiske rollespil entusiaster vil elske."
4.5/5 – Digitally Downloaded
"Enhver der længes efter de gode, gamle klassiske rollespil og ønsker de nye, strømlinede rollespil ad helvede, burde købe dette spil."
90% – RPGFan
Om spillet
Avadon: The Black Fortress et en episk, Indie-fantasy rollespilssaga. Saml en gruppe mægtige krigere, udforsk huler, søg efter skatte, lær mange unikke og mægtige evner og forsøg at afsløre en sammensværgelse, som truer med at knuse dit hjemland!
Fem store nationer er gået sammen om at forme Pagten. Pagten forsvares af Avadon, en hemmelighedsfuld sekt af spioner og snigmordere. Dens agenter er overalt. Dens ord er lov.
Du er blevet rekrutteret som en hjælper til Avadon, pålagt missioner som kræver hurtig handling og en tung næve. Pagtens fjender har dog deres egne planer, og Avadons hjælpere forsvinder en efter en. Det vil være op til dig at kæmpe for at overleve og afsløre det plot, som kunne knuse Pagtens sikkerhed og styrte dit hjemland i kaos.
Vær på vagt! Vennerne er få. Forræderne er overalt. Og jo tættere du kommer på sandheden, jo tættere kommer snigmorderne på dig.
Centrale elementer:
Episk, Indie-fantasy rollespilseventyr i en enorm og unik verden.
Fire forskellige karakterer med masser af unikke formularer og evner.
Afslør den fascinerende historie om Avadon og landet Lynaeus.
Mange forskellige slutninger. Dine valg vil ændre verden.
Masser af sidemissioner, skjulte huler og hemmeligheder at opdage.
Hundredvis af magiske objekter at finde. Brug fortryllede krystaller og skab dine egne endnu mægtigere ting.
Enormt eventyr som kan spilles igen og igen.
Systemkrav til PC
Operating system:Windows® XP / Vista™ / Windows® 7
Processor:1.6 GHz CPU
Memory:512 MB
Hard disk space:300MB
Video: OpenGL compliant graphics card
Sound:Sound card
Systemkrav til Linux
Operating system:Ubuntu 12.04 or equivalent
Processor:1.6 GHz CPU
Memory:512 MB
Hard disk space:300MB
Video: OpenGL compliant graphics card
Sound:Sound card
Helpful customer reviews