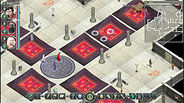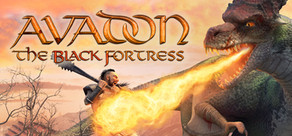 Avadon: The Black Fortress je epická, Indie fantasy RPG sága.
Datum vydání: 17 srp. 2011
Sledovat HD video
Balíčky obsahující tuto hru
Koupit Spiderweb Software Complete Pack
Obsahuje následující položky (celkem 12): Avadon: The Black Fortress, Geneforge 1, Geneforge 2, Geneforge 3, Geneforge 4: Rebellion, Geneforge 5: Overthrow, Avernum 4, Avernum 5, Avernum 6, Avernum: Escape From the Pit, Nethergate: Resurrection, Avadon 2: The Corruption
Recenze
"Nabízí klasický RPG zážitek. Poutavý příběh. Hodiny zábavného hraní."
4/5 – Mac|Life
"Tak jednoduše, jak to vypadá, je jednou z těch her, které snadno zapnete na pár minut, jen abyste byli jakoby kouzlem a bez večeře přeneseni na pět ráno dalšího dne."
– Rock, Paper, Shotgun
"Nakonec, Avadon: The Black Fortress má vše, co dobré RPG potřebuje. Silný příběh a postavy, skvělý boj, výborné úkoly, návykovou kořist a zvyšování úrovně a velkou znovuhratelnost."
– Inside Mac Games
"Chci uchvacující hru krytou bezúhonným vývojářem s touhou získat fanoušky jednoho po druhém. Spiderweb má oboje a já doufám, že nás budou dál ctít hrami jako je tato."
5/5 – Adrenaline Vault
"Toto je velká, zavalitá hra, kterou by fanoušci retro RPG měli zcela zbožňovat."
4.5/5 – Digitally Downloaded
"Kdokoli touží po dnech starších, pořádných klasik a odsuzuje stav nových zjednodušených, velkorozpočtových RPG, musí vložit peníze do toho, po čem volá s koupit si tuto hru."
90% – RPGFan
O hře
Avadon: The Black Fortress je epická, nezávislá fantasy RPG sága. Vybudujte skupinu zkušených válečníků, prozkoumejte sklepení, pátrejte po pokladu, naučte se mnoho jedinečných a mocných schopností a pokuste se odhalit spiknutí, které ohrožuje vaši vlast!
Pět velkých národů se spojilo aby utvořilo Pakt. Pakt chránící Avadon, tajnou sektu špehů a zabijáků. Jeho muži jsou všude. Jeho slovo je zákon.
Byl jste vybrán jako ruka Avadonu, pro misi vyžadující rychlou akci a tvrdou pěst. Nicméně, nepřátelé paktu mají svůj vlastní plán a ruce Avadonu budou odřezávány jedna po druhé. Toto dopadne i na vás během boje o přežití a ukáže spiknutí, které by mohlo otřást bezpečím Paktu a ponořit vaši vlast do chaosu.
Mějte se na pozoru! Spojenců je málo. Zrádci jsou všude. A čím blíže budete pravdě, tím blíže budou jejich muži vám.
Klíčové vlastnosti:
Epické, nezávislé fantasy RPG dobrodružství v obrovském a jedinečném světě.
Čtyři různé druhy postav, s desítkami unikátních kouzel a schopností.
Odhalte fascinující historii Avadonu a země Lynaeus.
Mnoho různých zakončení. Vaše volby změní svět.
Desítky vedlejších úkolů, skrytých sklepení a tajemství k odhalení.
Stovky magických předmětů k nalezení. Použijte kouzelné krystaly a udělejte své artefakty ještě silnější.
Obrovské dobrodružství, které neomrzí.
Systémové požadavky (PC)
Operating system:Windows® XP / Vista™ / Windows® 7
Processor:1.6 GHz CPU
Memory:512 MB
Hard disk space:300MB
Video: OpenGL compliant graphics card
Sound:Sound card
Systémové požadavky (MAC)
Operační systém: OS X 10.5 nebo novější
Systémové požadavky (Linux)
Operating system:Ubuntu 12.04 or equivalent
Processor:1.6 GHz CPU
Memory:512 MB
Hard disk space:300MB
Video: OpenGL compliant graphics card
Sound:Sound card
Užitečné recenze od zákazníků