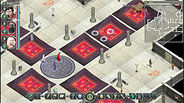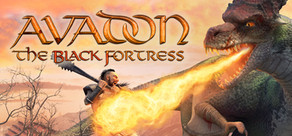 Avadon: The Black Fortress jest niezależną grą z gatunku RPG, której akcja dzieje się z epickim rozmachem w świecie fantasy.
Data wydania: 17 Sie 2011
Obejrzyj film HD
This product does not have support for your local language. Please review the supported language list below before purchasing
Pakiety zawierające tę grę
Kup Spiderweb Software Complete Pack
Zestaw 12 produktów: Avadon: The Black Fortress, Geneforge 1, Geneforge 2, Geneforge 3, Geneforge 4: Rebellion, Geneforge 5: Overthrow, Avernum 4, Avernum 5, Avernum 6, Avernum: Escape From the Pit, Nethergate: Resurrection, Avadon 2: The Corruption
Recenzje
"Oferuje klasyczne doświadczenia z gry RPG. Wciągająca narracja. Godziny przyjemnej rozgrywki."
4/5 – Mac|Life
"Bez owijania w bawełnę - jest to jedna z tych gier, którą bardzo łatwo odpalić na kilka minut tylko po to, żeby magicznie przetransportować się do godziny 5 rano następnego dnia! Nie wspominając już o braku kolacji."
– Rock, Paper, Shotgun
"Ostatecznie, Avadon: The Black Fortress posiada wszystko, co powinien mieć dobry RPG. Solidna fabuła, bohaterowie, świetne walki, wyśmienite zadania, uzależniające zdobywanie przedmiotów i rozwijanie postaci oraz wysoką grywalność."
– Inside Mac Games
"Chcę wciągającej gry wspieranej przez dewelopera uczciwego oraz z chęcią podbicia serca po sercu fanów. Spiderweb to posiada i mam nadzieję, że będą kontynuowali uhonorowywanie nas grami takimi jak ta."
5/5 – Adrenaline Vault
"Jest to ogromna, masywna wręcz gra, którą starsi fani RPG-ów powinni pokochać."
4.5/5 – Digitally Downloaded
"Każdy, kto jęczy za dniami masywnych klasyków i płacze nad stanem obecnych, ułatwionych, wysokobudżetowych RPG-ów, powinien włożyć kasę w ryj i kupić tę grę."
90% – RPGFan
Informacje o grze
Avadon: The Black Fortress jest niezależną grą z gatunku RPG, której akcja dzieje się z epickim rozmachem w świecie fantasy. Utwórz grupę wyćwiczonych wojowników, z którymi możesz badać mistyczne podziemia, szukać skarbów, poznać wiele unikalnych i zarazem potężnych umiejętności oraz uchronić swoją ojczyznę przed wielkim spiskiem!
Pięć wielkich nacji uformowało Przymierze. Przymierze jest chronione przez Avadon, tajemniczą sektę utworzoną przez szpiegów oraz zabójców. Ich wysłannicy są wszędzie. Ich słowo staje się prawem.
Zwerbowano cię jako Ambasador Avadonu - czyny, które dokonasz, wymagają trzeźwego myślenia i twardej ręki. Niestety, wrogowie Przymierza, zgodnie z ich własnym planem, eliminują kolejno Ambasadorów Avadonu. Będziesz musiał walczyć o przetrwanie i zniszczyć planowaną przez wroga intrygę, która ma na celu pogrążyć twoją ukochaną krainę w chaosie.
Strzeż się! Sojuszników masz niewielu, a zdrajcy są wszędzie. Im bliżej zbliżysz się prawdy, tym bardziej będziesz narażony na niebezpieczeństwo.
Główne cechy:
Odegrasz rolę w niepowtarzalnym świecie fantasy.
Cztery różne klasy postaci - każda z nich ma unikalne umiejętności.
Odkryj intrygującą historię Avadonu oraz ziem Lynaeus.
Mnogość możliwych zakończeń - twoje decyzje będą zmieniać otaczający cię świat.
Dziesiątki zadań pobocznych, ukrytych podziemi i sekretnych znalezisk.
Setki magicznych przedmiotów do znalezienia, które mogą być zaczarowane specjalnymi kryształami w celu uczynienia ich jeszcze potężniejszymi.
Obszerna, urozmaicona przygoda, która się nie znudzi nawet przy ponownym przechodzeniu.
Wymagania systemowe (PC)
Operating system:Windows® XP / Vista™ / Windows® 7
Processor:1.6 GHz CPU
Memory:512 MB
Hard disk space:300MB
Video: OpenGL compliant graphics card
Sound:Sound card
Wymagania systemowe (MAC)
System Operacyjny: OS X 10.5 lub nowszy
Wymagania systemowe (Linux)
Operating system:Ubuntu 12.04 or equivalent
Processor:1.6 GHz CPU
Memory:512 MB
Hard disk space:300MB
Video: OpenGL compliant graphics card
Sound:Sound card
Pomocne recenzje klientów