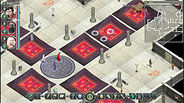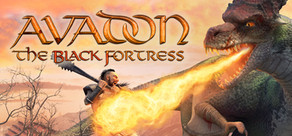 Avadon: The Black Fortress is een episch indie-fantasie-rollenspel.
Releasedatum: 17 aug 2011
HD-video bekijken
Pakketten die deze game bevatten
Spiderweb Software Complete Pack kopen
Bevat 12 items: Avadon: The Black Fortress, Geneforge 1, Geneforge 2, Geneforge 3, Geneforge 4: Rebellion, Geneforge 5: Overthrow, Avernum 4, Avernum 5, Avernum 6, Avernum: Escape From the Pit, Nethergate: Resurrection, Avadon 2: The Corruption
Recensies
"Biedt een klassieke RPG ervaring. Boeiend verhaal. Uren aan vermaak."
4/5 – Mac|Life
"Zo simpel als het er uit ziet, is het een van die spellen die je makkelijk even voor een paar minuten opstart, en je vervolgens magisch transporteert, zonder avond eten, naar 5 uur 's ochtends de volgende dag."
– Rock, Paper, Shotgun
"Uiteindelijk heeft, Avadon: The Black Fortress alles wat een goede RPG nodig heeft. Een sterk verhaal, sterke karakters, geweldige gevechten, uitstekende missies, verslavende buit en levelen en een hoge herspeelbaarheid."
– Inside Mac Games
"Ik wil een meeslepend spel, ondersteund door een ontwikkelaar met integriteit en een wil om fans één voor één te winnen. Spiderweb heeft dat, en ik hoop dat ze ons zullen blijven eren met spellen zoals deze."
5/5 – Adrenaline Vault
"Dit is een grote, dikke game waar retro RPG-fans absoluut van zullen houden."
4.5/5 – Digitally Downloaded
"Iedereen die verlangt naar de oude, grootse klassiekers, en de nieuwe, gestroomlijnde, groot budget RPG's hekelt moet hun woord waar maken en dit spel kopen."
90% – RPGFan
Info over het spel
Avadon: The Black Fortressis een epische indie fantasie roleplaying sage. Vorm een troep getrainde krijgers, ontdek kerkers, jaag op schatten, leer diverse en krachtige vaardigheden, en probeer een samenzwering te ontmaskeren die je thuisland dreigt te vernietigen!
Vijf grote naties hebben de handen ineengeslagen door Het Pact te vormen. Het Pact wordt verdedigd door Avadon, een geheime sekte, gevormd door spionnen en sluip-moordenaars. De vertegenwoordigers zijn alom aanwezig. Hun woord is wet!
Je bent ingehuurd als Hand of Avadon, belast met opdrachten die snelle acties en slagkracht vereisen. De vijanden van het Pact hebben echter hun eigen plannen, en de Hands of Avadon worden één voor één uitgeschakeld. Men valt op jou terug in de strijd om het bestaan, en de ontmaskering van het complot dat de veiligheid van het Pact kan vernietien en je thuisland in chaos kan storten.
Pas op! Je hebt weinig vrienden. Verraders zijn alom aanwezig. En hoe dichter je bij de waarheid komt, hoe dichter hun moordenaars bij jou komen.
Belangrijkste kenmerken:
Episch, Indie fantasie rollenspel avontuur in een enorme en unieke wereld.
Vier verschillende karakter klassen, met tientallen unieke spreuken en vaardigheden.
Leg de fascinerende historie van Avadon en het land van Lynaeous bloot.
Veel verschillende aflopen. Jouw keuzes zullen de wereld veranderen.
Tientallen triviale zoektochten, verborgen kerkers, en geheimen om te ontdekken.
Honderden magische items te vinden. Gebruik betoverde kristallen om je artefacts nog sterker te maken.
Geweldig avontuur met veel herspeelbaarheid .
Systeemeisen (PC)
Besturingssysteem: Windows® XP / Vista™ / 7
Processor: 1,6 GHz processor
Geheugen: 512 MB
Schijfruimte: 300 MB
Videokaart: OpenGL-compatibele videokaart
Geluid: Geluidskaart
Systeemeisen (Mac)
Besturingssysteem: OS X 10.5 of later
Systeemeisen Linux
Operating system:Ubuntu 12.04 or equivalent
Processor:1.6 GHz CPU
Memory:512 MB
Hard disk space:300MB
Video: OpenGL compliant graphics card
Sound:Sound card
Nuttige klantrecensies