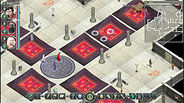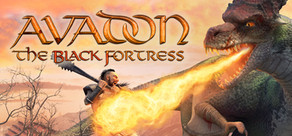 Avadon: The Black Fortress is an epic, Indie fantasy role-playing saga.
Çıkış Tarihi: 17 Ağu 2011
HD Videoyu İzle
Avadon Satın Alın
HAFTA BOYUNCA İNDİRİM! Sona erme: 22 Eylül
Bu oyunu içeren paketler
Spiderweb Software Complete Pack Satın Alın
12 ürün içerir: Avadon: The Black Fortress, Geneforge 1, Geneforge 2, Geneforge 3, Geneforge 4: Rebellion, Geneforge 5: Overthrow, Avernum 4, Avernum 5, Avernum 6, Avernum: Escape From the Pit, Nethergate: Resurrection, Avadon 2: The Corruption
İncelemeler
"Klasik bir RYO deneyimi sunuyor. Sürükleyici bir anlatım. Saatlerce sürecek keyifli bir oynanış."
4/5 – Mac|Life
"Göründüğü kadar basit, birkaç dakikanızı harcamak için başına oturup, sihirli bir şekilde akşam yemeğini yemeden sonraki günün sabahına sizi ışınlayan oyunlardan biri."
– Rock, Paper, Shotgun
"Sonunda, Avadon: The Black Fortress iyi bir RYOnun sahip olması gereken her şeye sahip. Güçlü bir hikaye ve karakterler, harika savaş, mükemmel görevler, bağımlılık yapıcı ganimet toplama ve seviye atlama ve yüksek tekrar oynanabilirlik."
– Inside Mac Games
"Bütünlüğü olan bir geliştirici tarafından yapılan, hayranlarını tek tek kazanmayı arzulayan sürükleyici bir oyun istiyorum. Spiderweb bunu yapıyor, ve umarım bizi bu tarz oyunlarla onurlandırmaya devam ederler."
5/5 – Adrenaline Vault
"Bu retro RYO hayranlarının bayılacağı büyük, kocaman bir oyun ."
4.5/5 – Digitally Downloaded
"Eski günleri ve büyük klasikleri özleyen ve yeni moda ve büyük bütceli RYO kütüleyen herkes, konuşmak yerine bu oyunu almalı."
90% – RPGFan
Oyun Açıklaması
Avadon: The Black Fortress epik bir serbest yapım fantastik rol yapma oyunu destanıdır. Yetenekli savaşçılardan bir grup kurup, zindanları keşfedin, hazine avlayın, bir sürü eşsiz ve güçlü yetenekler kazanın ve ulusunuzu yoketmekle tehdit eden komploları açığa çıkartmaya çalışın!
Beş büyük ulus Pakt'ı oluşturmak için bir araya gelmiştir. Pakt, ajanların ve suikastçilerin oluşturduğu gizli bir mezhep olan Avadon tarafından korunmaktadır. Avadon'un ajanları her yerdedir ve sözü kanundur.
Sen, Avadon'un Eli olarak hız ve demir bir yumruk gerektiren görevlerle yükümlüsün. Fakat Pakt'ın düşmanlarının da kendi planları var ve Avadon'un Elleri birer birer düşmekte. Hayatta kalmak için çabalamak ve Pakt'ın güvenliğini sarsıp, ulusunu kaosa sürükleyecek komployu çözmek senin ellerinde.
Dikkatli ol! Yandaşların az, hainlerse her yerde. Ve sen gerçeğe yaklaştıkça, onların suikastçileri de sana yaklaşıyor.
Ana Özellikler:
Dev ve eşsiz bir dünyada epik, serbest yapım bir fantezi rol yapma macerası.
Düzinelerce eşsiz büyü ve yetenekle, dört değişik karakter sınıfı.
Avadon ve Lynaeus topraklarının etkileyici tarihini ortaya çıkarın.
Birden fazla son... Seçimleriniz dünyayı değiştirecek.
Düzinelerce yan görev, gizli zindanlar ve keşfedilecek sırlar.
Bulunabilecek yüzlerce büyülü eşya. Tılsımlı kristaller kullanarak özel eşyalarınızı daha da güçlendirin.
Yüksek yeniden oynanabilirlikle devasa bir macera.
PC Sistem Gereksinimleri
Operating system:Windows® XP / Vista™ / Windows® 7
Processor:1.6 GHz CPU
Memory:512 MB
Hard disk space:300MB
Video: OpenGL compliant graphics card
Sound:Sound card
Mac Sistem Gereksinimleri
Linux Sistem Gereksinimleri
Operating system:Ubuntu 12.04 or equivalent
Processor:1.6 GHz CPU
Memory:512 MB
Hard disk space:300MB
Video: OpenGL compliant graphics card
Sound:Sound card
Yararlı müşteri incelemeleri