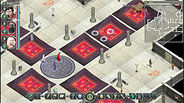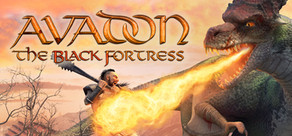 Avadon: The Black Fortress ist ein episches Indie-Fantasy-RPG.
Veröffentlichung: 17. Aug. 2011
HD-Video ansehen
Avadon kaufen
GANZWÖCHIGES ANGEBOT! Endet am 22. September
Pakete, die dieses Spiel enthalten
Spiderweb Software Complete Pack kaufen
Enthält 12 Artikel: Avadon: The Black Fortress, Geneforge 1, Geneforge 2, Geneforge 3, Geneforge 4: Rebellion, Geneforge 5: Overthrow, Avernum 4, Avernum 5, Avernum 6, Avernum: Escape From the Pit, Nethergate: Resurrection, Avadon 2: The Corruption
Reviews
"Bietet ein klassisches RPG Erlebnis. Fesselnde Erzählung. Stunden von unterhaltsamen Spielspaß."
4/5 – Mac|Life
"Auch wenn es simpel aussieht ist es eines dieser Spiele, die einen ohne Abendessen magisch nach 5 Uhr morgens am nächstem Tag transportieren."
– Rock, Paper, Shotgun
"Im Endeffek hat Avadon: The Black Fortress alles was ein gutes RPG braucht. Starke Story und Charaktere, großartige Kämpfe, exzellente Quests, suchterzeugendes Leveln und Sammeln und einen hohen Wiederspielwert."
– Inside Mac Games
"Ich will ein umfassendes Spiel von Entwicklern mit Vollkommenheit und dem Wunsch mehr und mehr Fans zu gewinnen. Spiderweb hat diese Qualität und ich hoffe, dass Sie uns weiterhin mit solch guten Spielen beehren wie diesem."
5/5 – Adrenaline Vault
"Ein großes, klotziges Spiel das Fans von Retro-Rollenspielen auf jeden Fall mögen sollten."
4.5/5 – Digitally Downloaded
"Jeder, der sich nach der alten Klassik sehnt und die neuen modernisierten Rollenspiele mit großem Budget ablehnt, sollte dieses Spiel zur Unterstützung und aus Solidarität kaufen."
90% – RPGFan
Über das Spiel
Avadon: Die Schwarze Festung ist eine epische, Indie-Fantasy Rollenspiel-Saga. Gründen Sie eine Gruppe von geschickten Kriegern, erforschen Sie Verliese, suchen Sie nach Schätzen, lernen Sie viele einzigartige und mächtige Fähigkeiten und versuchen Sie eine Verschwörung aufzudecken, die Ihr Heimatland zu zerstören droht!
Fünf bedeutende Nationen haben sich zusammengschlossen, um den "Pakt" zu schließen. Der Pakt wird von Avadon verteidigt, einer geheimnisvollen Sekte von Spionen und Assassinen. Ihre Agenten sind überall. Ihr Wort ist Gesetz.
Sie wurden als eine Hand von Avadon rekrutiert und mit Missionen beauftragt, die schnelles Handeln und eine starke Faust verlangen. Doch die Feinde des Paktes haben ihre eigenen Pläne und den Händen von Avadon wird einem nach dem anderen ein Ende bereitet. Es wird an Ihnen liegen, die Angriffe zu überleben und die Verschwörung letztendlich ans Tageslicht zu bringen, die die Sicherheit des Paktes zerschlagen und Ihr Heimatland ins Chaos stürzen könnte.
Nehmen Sie sich in Acht! Verbündete sind rar. Verräter sind überall. Und je näher Sie der Wahrheit kommen, desto näher werden Ihre Assassinen Ihnen kommen.
Hauptmerkmale:
Episches, Indie-Fantasy Rollenspiel-Abenteuer in einer riesigen und einzigartigen Welt.
Vier unterschiedliche Rollenklassen, mit Dutzenden von Zaubersprüchen und Fähigkeiten.
Enthüllen Sie die faszinierende Geschichte Avadons und des Landes von Lynaeus.
Zahlreiche verschiedene Enden. Ihre Wahl wird die Welt verändern.
Entdecken Sie Dutzende von Seitenmissionen, versteckte Verliese und Geheimnisse.
Finden Sie hunderte von magischen Gegenständen. Benutzen Sie verzauberte Kristalle, um Ihre Artefakte noch mächtiger zu machen.
Gigantisches Abenteuer mit jeder Menge Wiederspielwert.
Systemvoraussetzungen (PC)
Betriebssystem: Windows® XP / Vista™ / Windows® 7
Prozessor: 1,6 GHz CPU
Speicher: 512 MB
Festplatte: 300 MB
Grafik: OpenGL kompatible Grafikkarte
Sound: Soundkarte
Systemvoraussetzungen (Mac)
Betriebssystem: OS X 10.5 oder besser
Systemvoraussetzungen (Linux)
Operating system:Ubuntu 12.04 or equivalent
Processor:1.6 GHz CPU
Memory:512 MB
Hard disk space:300MB
Video: OpenGL compliant graphics card
Sound:Sound card
Hilfreiche Kundenreviews