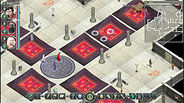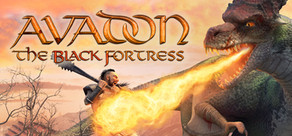 Avadon: The Black Fortress is an epic, Indie fantasy role-playing saga.
Data di rilascio: 17 Ago 2011
Guarda video HD
Pacchetti che includono questo gioco
Acquista Spiderweb Software Complete Pack
Include 12 oggetti: Avadon: The Black Fortress, Geneforge 1, Geneforge 2, Geneforge 3, Geneforge 4: Rebellion, Geneforge 5: Overthrow, Avernum 4, Avernum 5, Avernum 6, Avernum: Escape From the Pit, Nethergate: Resurrection, Avadon 2: The Corruption
Recensioni
"Offre un'esperienza classica del GdR. Narrativa avvincente. Numerose ore di divertimento."
4/5 – Mac|Life
"Semplice per come appare, è uno di quei giochi per i quali è davvero facile pensare di giocarci un paio di minuti, per poi ritrovarsi magicamente alle 5 del mattino del giorno dopo senza aver cenato."
– Rock, Paper, Shotgun
"Infine, Avadon: The Black Fortress ha tutto ciò che un buon GdR necessita. Una storia forte e buoni personaggi, grandi combattimenti, missioni eccellenti, diversi ruoli e bottini ai quali non si resiste ed un'alta giocabilità."
– Inside Mac Games
"Voglio un gioco coinvolgente supportato da uno sviluppatore serio, ed il desiderio di soddisfare i fan uno per uno. Spiderweb ha tutto ciò, e spero che continuino ad onorarci con giochi simili a questo."
5/5 – Adrenaline Vault
"È un grande, solido gioco che gli appassionati di GdR retrò dovrebbero assolutamente adorare."
4.5/5 – Digitally Downloaded
"Chiunque desideri ardentemente i giorni dei grandi classici dei bei tempi e denigra la situazione attuale della nuova tendenza dei GdR con grandi budget deve agire anzichè parlare e comprare questo gioco."
90% – RPGFan
Informazioni sul gioco
Avadon: La Fortezza Nera è un gioco di ruolo Indie fantasy epico. Forma una squadra di guerrieri abili, esplora sotterranei, vai alla caccia di tesori, impara tante abilità uniche e potenti, e tenta di svelare un complotto che minaccia la tua madrepatria!
Cinque grandi nazioni sono state riunite per creare Il Patto. Il Patto è difeso da Avadon, una setta segreta di spie ed assassini. I suoi agenti sono dappertutto. La sua parola è legge.
Sei stato reclutato come una Mano di Avadon, incaricato di compiere missioni che richiedono rapidità e forza. In ogni caso, i nemici del Patto hanno i propri piani, e le Mani di Avadon vengono strappate una ad una. Toccherà a te combattere per sopravvivere e per rivelare quel complotto che potrebbe mandare in frantumi la sicurezza del Patto e far precipitare la tua madrepatria nel caos.
Fai attenzione! Gli alleati sono pochi. I traditori sono ovunque. E più ti avvicini alla verità, più i loro assassini si avvicineranno a te.
Caratteristiche principali:
Gioco di ruolo Indie fantasy di avventura, epico in un mondo enorme ed unico.
Quattro diverse classi di personaggi, con dozzine di incantesimi e abilità unici.
Scopri l'affascinante storia di Avadon e della terra di Lynaeus.
Molteplici finali diversi. Le tue scelte cambieranno il mondo.
Dozzine di missioni secondarie, sotterranei nascosti, e segreti da scoprire.
Centinaia di oggetti magici da scoprire. Utilizza i cristalli incantati per rendere i tuoi artefatti ancora più potenti
Enorme avventura con tantissimo replay value.
Requisiti di sistema (PC)
Operating system:Windows® XP / Vista™ / Windows® 7
Processor:1.6 GHz CPU
Memory:512 MB
Hard disk space:300MB
Video: OpenGL compliant graphics card
Sound:Sound card
Requisiti di sistema (MAC)
Requisiti di sistema (Linux)
Operating system:Ubuntu 12.04 or equivalent
Processor:1.6 GHz CPU
Memory:512 MB
Hard disk space:300MB
Video: OpenGL compliant graphics card
Sound:Sound card
Recensioni utili dai clienti