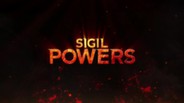 Play the first game where the Mage is a total badass!
Veröffentlichung: 19 März 2014
HD-Video ansehen
Early Access-Spiel
Erhalten Sie sofortigen Zugang und bringen Sie sich in die Entwicklung des Spiels ein.
Hinweis: Dieses Early Access-Spiel könnte sich im Entwicklungsverlauf erheblich verändern. Wenn Ihnen das Spiel im aktuellen Zustand nicht gefällt, sollten Sie warten, bis das Spiel einen fortgeschritteneren Entwicklungsstand erreicht hat. Mehr erfahren
Was die Entwickler zu sagen haben:
Wozu Early Access?
"If you love the idea of wielding unlimited magic power with none of the usual mana bars and cool-downs, then join us in Early Access to help perfect Lichdom: Battlemage.
Xaviant's Early Access goal is to work closely with Steam Community members to dial in the best possible Mage experience. Don't believe us? You'll find our developers replying to almost every forum post. We even brought a handful of our Steam Community members into our offices in Atlanta from as far away as Belgium to help us design the Lightning spell we released with the Alpha build.
We believe that invested Community members are crucial to the process of building this game and we're committed to Early Access done right."
Wie lange wird dieses Spiel den "Early Access"-Status haben?
"Lichdom: Battlemage will be released as a full game on August 26th, 2014. Xaviant's team of experienced developers has met all of its Early Access milestones, so you can count on us to deliver on our launch date.
Here is our schedule of releases and pricing:
Pre-Alpha 1 / March 19 / Discount Price: -50% Discount -
DELIVERED
Pre-Alpha 2 / April 28 / Discount Price: -50% Discount -
DELIVERED
Alpha / June 16 / Discount Price: -40% Discount -
DELIVERED
Beta / July 21 / Discount Price: -25% Discount - DELIVERED
Launch / August 26 / Full Price"
Wie soll sich die Vollversion von der Early Access-Version unterscheiden?
"The Early Access Beta build contains all of the game's core feature set and offers 9-12 hours of content for a typical player, along with a New Game Plus mode, which can be played indefinitely.
In addition to what's present in the Beta build, the full version will include the following:
5 new levels (for a 30-hour new game experience)

3 new bosses (for a total of 5)

4 new enemy types (for a total of 16)

2 new classes of magic (for a total of 8)

Several new Synergies (special, powerful spells that can only be cast through a combination of different magics) and Legendary Items

All storytelling elements, including final animations, voice-over, and subtitles (most of this is currently in place for the Beta levels)

Finalized UI with intuitive tutorials and tool-tips

Approximately 10,000,000 bug fixes

Massive list of tweaks and polish

Improved balance of loot and difficulty throughout the game

Performance optimizations for minimum- and recommended-spec machines

Support for multi-GPU and multi-display hardware setups
"
Was ist der derzeitige Stand der Early Access-Version?
"The current build is a highly playable Beta version, which represents a near-final version of the game's first act with all core features in place. While the game requires debugging and polish, the team has worked hard to ensure a stable and satisfying experience for players who are willing to try a not-quite-finished product."
Wird das Spiel während und nach Early Access unterschiedlich viel kosten?
"The game is available in the Beta phase at a -25% discount. The full, final version will be available for release on August 26th. When you buy at the discounted price, you receive all future Early Access updates and the final version of the game as part of your purchase."
Wie werden Sie versuchen, die Community in den Entwicklungsprozess mit einzubeziehen?
"Xaviant has fiercely embraced the Early Access process, and the Lichdom: Battlemage community has been heavily involved since our first build was released. Our Pre-Alpha phase left room for massive feature changes, and we made them with the help of the community.
Now that the build is in an Beta state, our expectation is that Community members will help us to identify specific issues and areas to address, rather than radical feature redesigns. The game's core identity is in place; now it's time to make sure everything works and communicates properly.
Please contact us via the Lichdom: Battlemage Community forums on Steam. Several developers are active on the forums each day to gather feedback and engage in discussion.
Join us if you are ready to play hard, but be warned – this game is not for the timid. Unlimited power will not be enough to claim victory. Lightning reflexes and brilliant strategic spell-crafting are required to become a true Battlemage!"
Weiterlesen
This product does not have support for your local language. Please review the supported language list below before purchasing
Lichdom: Battlemage kaufen
SONDERANGEBOT! Aktionsende am 26 August
7 August 2014
We have released another hotfix to our latest build for the Lichdom: Battlemage Beta Early Access client. As we close in on our full release on August 26th, we want to test as many of these fixes as possible with as large of a group as possible. That means you, our early adopters!

Patch notes:

Like us on
Facebook
. Follow us on
Twitter
.
6 Kommentare
Weiterlesen
5 August 2014
We have just released a hotfix to our latest build for the Lichdom: Battlemage Beta Early Access client. This 135MB patch includes the following updates:

As always, we appreciate and value your participation and feedback in the Lichdom: Battlemage Early Access!
Like us on
Facebook
. Follow us on
Twitter
.
2 Kommentare
Weiterlesen
Reviews
"...probably the most polished and fun pre-alpha game I've ever played..."
Kotaku

"You're not just a badass, you're an engine of pain and destruction."
Polygon

"Never has magic felt as powerful as it does in Lichdom"
GameSpot

Über das Spiel
Lichdom: Battlemage is a first-person caster that gives the Mage the spotlight in a way never before seen in games. With limitless magical power at your disposal and brutal enemies around every corner, victory hinges on a combination of skill and strategy. You must carefully craft a vast array of spells and learn to cast them in the heat of combat.
You are your spells! The Lichdom: Battlemage spell crafting system offers an enormous range of customization. Every Mage is the product of crafted magic that reflects the individual's play style. Whether you prefer to target your foes from a safe distance, wade into combat and unleash your power at point-blank range, or pit your enemies against each other, endless spell customization lets you become the Mage you want to be.
Spell Crafting Basics
Loot the essence of your fallen enemies and collect components for your spells

Synthesize batches of loot to yield items of higher rarity

Choose among Fire, Ice, or any of 8 spell categories – each with its own unique behavior

Designate the nature of the spell as Ranged, Area of Effect, Point-blank, or Defensive

Apply modifiers and bonuses to shape the result for your strategic needs

Then bring them together in your perfect arsenal to make yourself the ultimate Battlemage!
Pillars of Lichdom: Battlemage
The first game to fully empower the Mage

Deeply customizable spell crafting supports hundreds of hours of action-packed gameplay

Harnesses the awesome power of CryEngine to deliver a beautifully violent experience

Beautiful environments and seamless storytelling provide a rich and compelling backdrop

"You will feel everything." Xaviant's core design philosophy provides the most immersive experience possible
About Xaviant
Lichdom: Battlemage is currently under development by a team of industry veterans at Atlanta-based studio Xaviant. The team shares the philosophy that embracing community involvement through the Early Access release will ensure that Lichdom: Battlemage reaches its full potential as a truly unique and exciting experience for players.
Systemvoraussetzungen
Minimum:


OS: Windows 7 32-bit/64-bit, Windows 8, Windows 8.1

Processor: 3.0 GHz dual core or better (AMD FX 4100 or Intel Core 2 Duo)

Memory: 4 GB RAM

Graphics: DirectX 10 compatible with 512 RAM or better (Radeon HD4870 or NVIDIA 8800 GT)

DirectX: Version 10

Hard Drive: 12 GB available space

Additional Notes: Additional optimizations are coming for the official release. Minimum spec assumes user runs the game at 1280x720 resolution with "Low" graphics settings.
Recommended:


OS: Windows 7 64-bit, Windows 8, Windows 8.1

Processor: 2.8 GHz quad core or better (AMD FX 8350 or Intel i7 860)

Memory: 8 GB RAM

Graphics: DirectX 11 compatible with 2048MB RAM or better (Radeon HD 7950 or NVIDIA GTX 670)

DirectX: Version 11

Hard Drive: 12 GB available space

Additional Notes: Additional optimizations are coming for the official release. Recommended spec assumes user runs game at 1920x1080 resolution with "Very High" graphics settings.
© 2014 Xaviant LLC. All rights reserved.
Hilfreiche Kundenreviews
Titel:
Lichdom: Battlemage
Genre:
Action
,
Indie
,
RPG
,
Early Access
Entwickler:
Xaviant
Publisher:
Xaviant Games
Veröffentlichung:
19 März 2014
Sprachen:
| | Oberfläche | Ton | Untertitel |
| --- | --- | --- | --- |
| Englisch | | | |