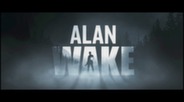 A Dark Presence stalks the small town of Bright Falls, pushing Alan Wake to the brink of sanity in his fight to unravel the mystery and save his love.
Data lansării: 16 feb., 2012
Vizionează video HD
Pachete care includ acest joc
Cumpără Alan Wake Collector's Edition
Include 2 produse: Alan Wake, Alan Wake Collector's Edition Extras
Cumpără Alan Wake Franchise
Include 3 produse: Alan Wake's American Nightmare, Alan Wake, Alan Wake Collector's Edition Extras
Conţinut suplimentar pentru acest joc
Ce spun criticii
"Remedy's done a great job of mixing elements of written work, television, and video games to create an experience full of scares, laughs, and thrills that's just as fun to play as it is to watch."
9/10 – http://pc.ign.com/articles/121/1218682p1.html
Despre joc
Când soția scriitorului Alan Wake a dispărut în vacanță, în căutarea acesteia el găsește pagini dintr-un thriller pe care el nici nu l-a scris. O Prezență Întunecată bântuie micul oraș din Bright Falls, forțându-l pe Wake din răsputeri să deslușească misterul și să își salveze iubirea.
Fiind prezentat într-un stil al serialelor TV, Alan Wake are desfășurarea poveștii și scenele pline de acțiune tipice companiei Remedy. Cum jucătorii se vor afunda din ce în ce mai mult în mister, aceștia vor avea de a face fața la momente, răsturnări de situație și clipe copleșitoare. Doar prin desăvârșirea tehnicii de Luptă cu Lumina ei vor putea să fie cu un pas în fața întunericului ce se răspândește peste Bright Falls.
Cu corpul unui joc de acțiune și mintea unui thriller psihologic, atmosfera intensă din Alan Wake, povestea captivantă și cuprinzătoare, și momentele tensionate de luptă aduc jucătorilor o experiență de joc distractivă și originală.
Îmbunătațiri pentru PC
Include Epsioadele Speciale "Semnalul" și "Scriitorul"

Experimentează Nord-vestul Pacific din Alan Wake în rezoluții mai mari și fidelitate mai mare decât versiunea de Xbox360.

Suport complet pentru configurarea mausului și a tastaturii, sau dacă preferați să jucați cu controller-ul de la Microsoft conectat la calculator, puteți face asta de asemenea!

O mulțime de setări grafice configurabile și suport pentru rapoartele de aspect 4:3, 16:9 și 16:10!

Motor cu "lucru-simultan" ce este avantajat de procesoarele cu 4 nuclee.

Caracteristici suplimentare la care fanii noștrii s-au gândit cum ar fi ajustarea câmpului vizual și "ascunderea HUD".

Funcționează cu AMD Eyefinity 3D cu suport pentru 3 monitoare.
Cerinţe de sistem
Minimum:


OS: Windows XP SP2

Processor: Dual Core 2GHz Intel or 2.8GHz AMD

Memory: 2 GB RAM

Graphics: DirectX 10 compatible with 512MB RAM

DirectX®: 9.0c

Hard Drive: 8 GB HD space

Sound: DirectX 9.0c compatible

Recommended:


OS: Windows 7

Processor: Quad Core 2.66GHz Intel or 3.2GHz AMD

Memory: 4 GB RAM

Graphics: DirectX 10 compatible or later with 1GB RAM

DirectX®: 10

Hard Drive: 8 GB HD space

Sound: DirectX 9.0c compatible

Copyright 2010-2012 Remedy Entertainment Ltd. All Rights Reserved. Alan Wake is a registered trademark of Remedy Entertainment Ltd.
Recenzii utile ale clienților