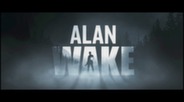 Pimeä Olemus vaanii Bright Fallsin pientä kaupunkia, työntäen Alan Waken järjellisyyden rajoille hänen taistelussaan mysteerin selvittämiseksi ja rakkautensa pelastamiseksi.
Julkaisupäivä: 16. helmi, 2012
Katso HD-video
Paketit, jotka sisältävät tämän pelin
Osta Alan Wake Collector's Edition
Sisältää 2 kohdetta: Alan Wake, Alan Wake Collector's Edition Extras
Osta Alan Wake Franchise
Sisältää 3 kohdetta: Alan Wake's American Nightmare, Alan Wake, Alan Wake Collector's Edition Extras
Tämän pelin lisäsisältö
Arvostelut
"Remedy's done a great job of mixing elements of written work, television, and video games to create an experience full of scares, laughs, and thrills that's just as fun to play as it is to watch."
9/10 – http://pc.ign.com/articles/121/1218682p1.html
Tietoja pelistä
Kun menestyskirjailija Alan Waken vaimo katoaa heidän lomallaan, hänen etsintänsä tuo esiin sivuja trilleristä, jota hän ei edes muista kirjoittaneensa. Pimeä olemus vaanii pientä Bright Fallsin kylää, ajaen Waken hulluuden partaalle hänen selvittäessään mysteeriä ja pelastaessaan lempeänsä.
Alan Wake sisältää televisiosarjan tapaan esitettyä kerrontaa ja sykähdyttäviä toimintakohtauksia. Kun pelaaja sukeltaa yhä syvemmälle mysteeriin, hän kohtaa ylivoimaisia vastuksia, juonenkäänteitä ja cliffhangereita. Vain hallitsemalla Valotaistelu-mekaniikan pelaaja voi pysyä askeleen edellä pimeyttä, joka leviää Bright Fallsin ylle.
Toimintapelin vartalolla ja psykologisen trillerin aivoilla Alan Waken äärimmäinen tunnelma, monisyinen tarina ja poikkeuksellisen kiihkeät taistelut tuovat pelaajalle viihdyttävän ja ainutlaatuisen pelikokemuksen.
Parannellussa PC-versiossa
Sisältää Alan Waken erikoisjaksot "Signaali" ja "Kirjailija"

Koe Alan Waken maailma korkeammilla resoluutioilla ja korkeammalla tarkkuudella kuin Xbox360-versiossa.

Täysi tuki hiiren ja näppäimistön eri asetuksille, tai jos haluat pelata Microsoft-ohjaimella tietokoneellasi, myös se on mahdollista!

Useita säädettäviä grafiikka-asetuksia ja tuki 4:3-, 16:9- ja 16:10-kuvasuhteille!

Edistynyt pelimoottori joka hyödyntää neliytimisiä prosessoreita.

Pelin fanien haluamia lisäominaisuuksia kuten säädettävä näkökenttä ja piilotettava heijastusnäyttö.

Toimii AMD Eyefinity 3D:n kolmen näytön tilan kanssa.
Järjestelmävaatimukset
Minimum:


OS: Windows XP SP2

Processor: Dual Core 2GHz Intel or 2.8GHz AMD

Memory: 2 GB RAM

Graphics: DirectX 10 compatible with 512MB RAM

DirectX®: 9.0c

Hard Drive: 8 GB HD space

Sound: DirectX 9.0c compatible

Recommended:


OS: Windows 7

Processor: Quad Core 2.66GHz Intel or 3.2GHz AMD

Memory: 4 GB RAM

Graphics: DirectX 10 compatible or later with 1GB RAM

DirectX®: 10

Hard Drive: 8 GB HD space

Sound: DirectX 9.0c compatible

Copyright 2010-2012 Remedy Entertainment Ltd. All Rights Reserved. Alan Wake is a registered trademark of Remedy Entertainment Ltd.
Hyödylliset arvostelut