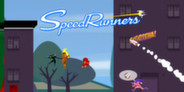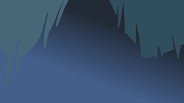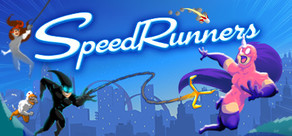 Run, jump, swing around, fire rockets, grapple onto people to knock them off screen in SpeedRunners -- a 4 player competitive platformer. Now with a level editor!
Data de lançamento: 26 Ago 2013
Jogo com Acesso Antecipado
Obtém já acesso e começa a jogar; participa no desenvolvimento deste jogo.
Nota: Este jogo com Acesso Antecipado poderá ou não ficar diferente ao longo do seu desenvolvimento. Se não estás confiante no jogo no seu estado atual, então poderás querer esperar até que o jogo fique num estado melhor mais tarde. Fica a saber mais.
O que os desenvolvedores têm a dizer:
Porquê Acesso Antecipado?
"Early Access allows us to involve the community during development and try out completely new things with a large community of players"
Durante quanto tempo vai este jogo estar em Acesso Antecipado?
"Until Q4 2014"
Qual vai ser a diferença entre a versão final e a versão de Acesso Antecipado?
"The full version will have more content, less bugs, and will be free to play locally. Everyone who buys the game during Early Access will keep all functionality they have in the game."
Qual é o estado atual da versão de Acesso Antecipado?
"We are currently experimenting with user created levels, improving network code, working on redesigning the UI, and more. There is a lot of work being done."
O jogo vai ter preços diferentes durante e depois do Acesso Antecipado?
"Yes and no. The local version of the game will be free, while online functionality will cost more or less similar. We intend to sell character skin packs which enable you to play online."
Como estão a planear incluir a comunidade durante o desenvolvimento?
"We are losing sleep over every comment posted on the forum. Shall we make boxes lethal?" Ler mais
Comprar SpeedRunners 4-Pack
Pacotes que incluem este jogo
Comprar tinyBundle
Inclui 4 itens: SpeedRunners, No Time to Explain, Not The Robots, Fearless Fantasy
11 julho 2014
SpeedBallers weekend
The latest update introduces a SpeedBallers weekend event. We are testing a new item in the game which is temporarily skinned as a football (the soccer kind).
Do let us know what you think about the item!
Ranked-based matchmaking
Meanwhile we are introducing ranked-based matchmaking. When you play a match, for the first 20 seconds the system will try to match you against people in your own league, and then widen the search.
Please help us by providing feedback on how well this feature works!
13 comentários
Ler mais
16 junho 2014
Rise of the Falcon is a free expansion of the SpeedRunners universe available to everyone who gets the game during Early Access. It introduces 4 new characters centered around a tale of vengeance.
https://www.youtube.com/watch?v=s_K_9zlt_Po
16 comentários
Ler mais
SpeedRunners, the official comic book!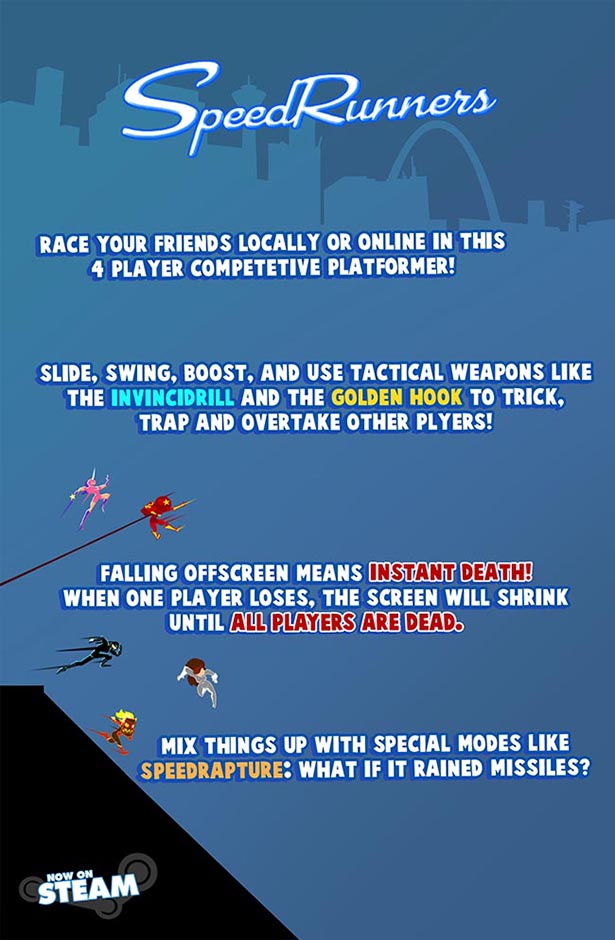 Use devious weapons and tactical pickups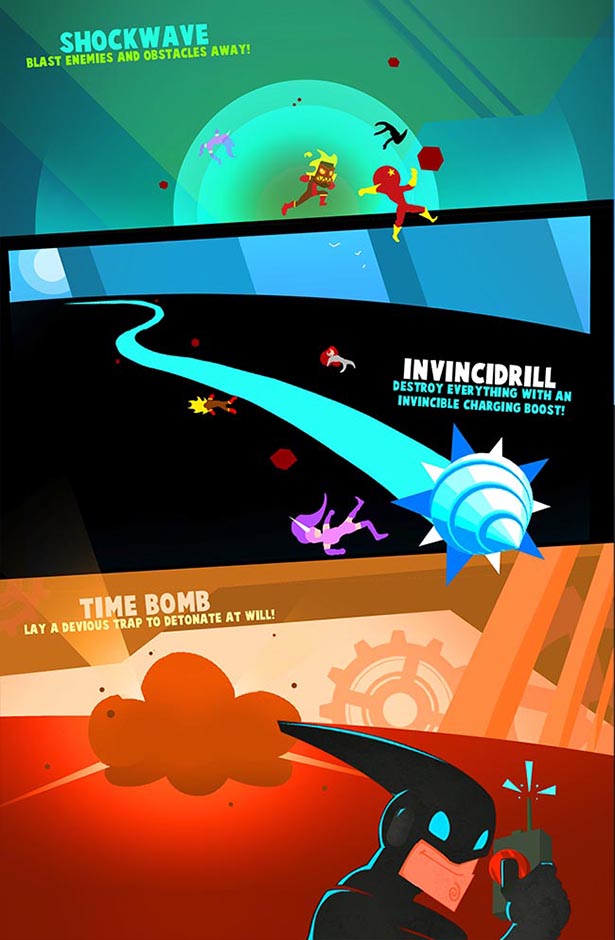 Play thousands of user-levels, or create your own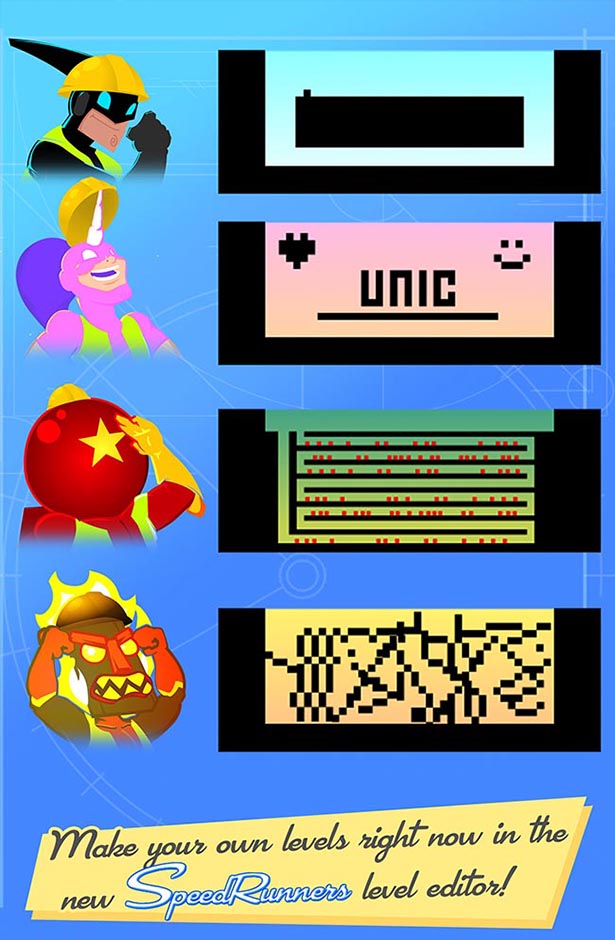 Learn interesting things about horses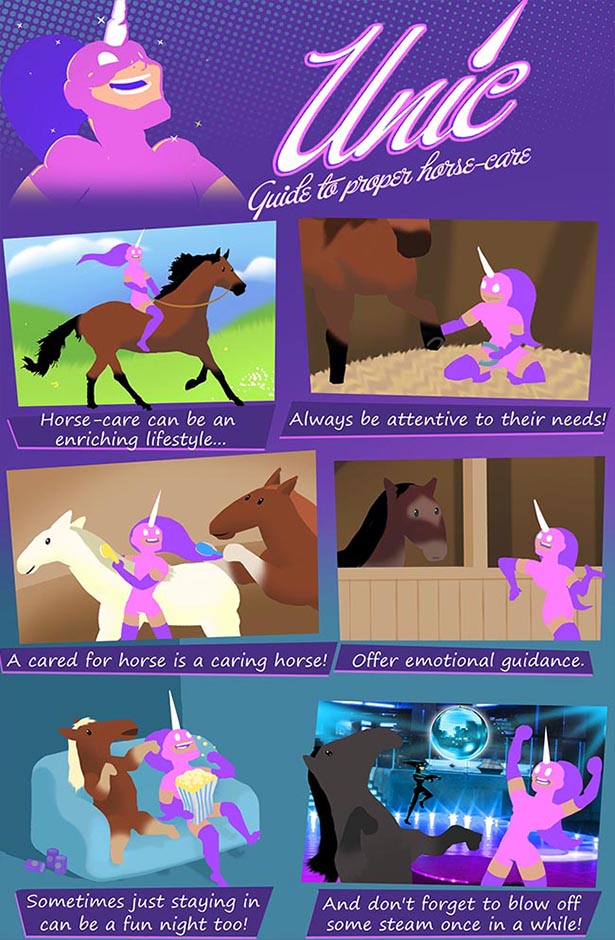 Catch-up with SpeedRunner
Let's Plays and Impressions
Acerca do Jogo
In a city filled with superheroes, getting to crimes becomes a competition on its own. Fortunately there are enough rockets, bombs, grappling hooks, spikes, and other goodies lying around -- to make the competition fun and fast. Welcome to SpeedRunners.
SpeedRunners is a 4 player competitive platformer with grappling hooks, power-ups, and interactive environments. Run, jump, swing around, fire rockets, grapple onto people to knock them off screen.
Key Features
4 Player Competitive Platforming!

Keep up with the fastest player in-game, or fall offscreen and get eliminated!

Use weapons like missiles, mines and grappling hooks to screw over your friends, and make new enemies!

Local and online multiplayer! Can you have 2 players on a couch against 2 other players on the internet? Yes of course!

Bots enabled - play on your own with several AI opponents. Or put them into matches with other people!

A tutorial teaches you how to play

Controller compatible (and recommended!)

9 unique maps!

Unique game modifiers

A character named Unic!

Full blown level editor!
What to expect in the final game
Head onto
the forum
and help us decide what will be the final game! Expect more maps, characters, items and game modes.
Follow the development on twitter!
Requisitos do Sistema
Minimum:


OS: Windows XP and up

Processor: 1Ghz and up

Memory: 1 GB RAM

Graphics: Dedicated video card recommended

Network: Broadband Internet connection

Hard Drive: 850 MB available space

Additional Notes: Best played with Xbox controller. It runs great on Macs in Virtual Windows machines. Just give it over 1GB Ram!
Análises úteis de clientes
Título:
SpeedRunners
Género:
Ação
,
Casual
,
Indie
,
Corridas
,
Desporto
,
Acesso Antecipado
Programador:
DoubleDutch Games
Editora:
tinyBuild
Data de lançamento:
26 Ago 2013
Idiomas:
| | Interface | Vozes | Legendas |
| --- | --- | --- | --- |
| Inglês | | | |
Prémios