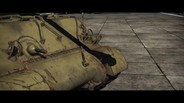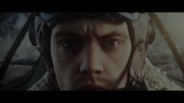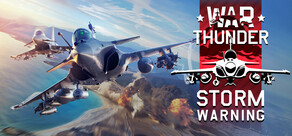 War Thunder es un juego de combate MMO de última generación sobre las fuerzas aéreas de la Segunda Guerra Mundial, vehículos armados y marinas de guerra. Podrás participar en emocionantes batallas, luchando con jugadores reales alrededor de todo el mundo.
Fecha de lanzamiento: 15 de Ago, 2013
Ver los 3 trailers
Comprar War Thunder - Steam Pack
El paquete War Thunder Steam incluye aviones Premium, dos campañas de jugadores individuales, un mes de cuenta superior Premium, y 1.700 Águilas Doradas!
Contenido descargable para este juego
18 de Septiembre
The USAF was formed as a separate branch of the military on 18th of September, 1947 under the National Security Act of 1947. One must surely then think - "Why does a force so important as this only receive recognition after the Second World War, where it proved it's worth?". The answer is fairly simple.

The United States Air Force was brought into life with the signing of the National Security act in 1947. Before that, air power was prevalent in the American military. The first air corps was created on the 1st of August 1907, with the creation of the Aeronautical Division in the Office of the Chief Signal Officer of the Army. In the First World War, American pilots took part in the conflict as part of the American Expeditionary Force. After the "Great War", the US Army Air Corps was established and started to pioneer new advancements in the field of aviation, such as mid-air refueling or the adoption of full-metal monoplanes instead of biplanes seen in the arsenal of other Air Forces around the world.

In 1941, the Air Corps was transformed into the United States Army Air Force. After the attack on Pearl Harbor, the consequence of which was the United States of America actively joining the second world war, the USAAF began combat operations. The US pilots fought in Western Europe, Africa and Asia, along with other allied air forces. Even so, they were controlled by the Army and were not autonomous.

Regardless of this, the war effort of the pilots and ground crews of the USAAF cannot be downplayed - it was the Air Force that suffered 12% of the overall Army casualties in the war. Also, 36 members of the USAAF received the highest American decoration - the Medal of Honor - for their bravery in face of combat.

After the Second World War, the American Congress, with President Truman decided, that the Air Force should be separated into a standalone branch of the US Military. After some initial planning, President Truman ordered the creation of the Department of the Air Force in 1947, separate from the Army. Since that day, the United States Air Force has taken part in several conflicts around the globe, such as the Korean War, the Vietnam war and Operation Desert Storm. Currently, it's strength lies with over 5000 aircraft, 450 ICBM's and nearly 700 thousand personnel, ready to defend their homeland.

We salute all who serve and who had served in the US Air Forces throughout the years.

The War Thunder Team
12 comentarios
Leer más
17 de Septiembre
From the 17th September 12:00 GMT to 18th September 12:00 GMT
+30% research points for all modifications of Ju 87

Compared to its contemporaries, the Douglas SBD Dauntless or Aichi D3A "Val", there is nothing uniquely special about the Junkers Ju 87, yet no aircraft before or since has achieved the fearsome reputation. Its generic designation "Stuka", shorted from "Sturzkampfflugzeug"i (diving attack aircraft), was elevated into a dictionary entry.

Legendary German aviator Ernst Udet used a Curtiss Hawk II (D-IRIK, exists today purchased to demonstrate the well known dive bombing tactic in May 1934. This generated enough interest to officially pursue the tactic and act on designs by Karl Plauth and Hermann Poh. Pohlmann used a Junkers K 47 as a test bed, strengthening the airframe with twin tails for clear view.

The Stuka followed the typical Junkers design philosophy of the time of tapering wings, this time to nearly a point, and a slotted plain flap mounted below the main wing, a design invented and named after Professor Junkers. The Doppelflügel (double-wing) seen on Ju 52 and Ju 86 offered excellent slow landing speed, an important ability in the days of grass runways but also improved maneuverability a nominal amount. When the Ju -87-V1 prototype first flew in 17 September 1935 it included twin tails like the K 47 looking like a single engine Ju 86.

The famous "inverted gull wing" of the Stuka was a common tactic to keep the landing gear as short as possible, a design seen on the F4U Corsair and Loire-Nieuport LN.401. The Stuka's speed was considered too low to gain worthwhile advantage from retractable gear, as the weight and complexity penalizes a significant portion of speed gain. Also in 1933 retractable gear was at the limits of technology and failures were common. There is every indication the drag of the gear was deliberately planned feature to control dive speed also.

The initial prototypes were equipped with Rolls Royce Kestrel engines (forerunner of Merlin), but the native German offerings, BMW "Hornet" and later Jumo 210Aa was was underpowered. The twin tails of the first prototype were too weak and broke on testing causing fatality of test pilot and his engineer. The situation became so dire for the the new aircraft that at one point the recently minted RLM cancled the entire Ju 87 project for a rival Heinkel He 118 design; fortunately for Junkers, Ernst Udet immediately reversed the decision citing a previously disastrous test flight.

The travails and tribulations were not over yet for this future legend, as performance was still far from adequate with Wolfram von Richthofen, cousin of the famous Red Baron, highly critical of the slow speed. Still, Richthofen and others did overall praise the aircraft and shortly the Ju 87A rolled out to participate in the Spanish Civil War.

Experiences form the SCW were incorporated into the new B model with early units also going to Spain where the new design finally matured to a powerful machine with a highly sophisticated automatic dive bombing mechanism and bomb drop pattern controls. By the time WW2 started with the invasion of Poland, the Luftwaffe had 336 Ju 87B units on hand. A new dive bombing sight improved combat accuracy to within 10 meter radius. The most unique and memorable feature installed was the "Horns of Jericho", a feature attributed to Ernst Udet. While it penalized its top speed, the ear splitting screech was incredibly terrorizing to those in the sights to the point it became more destructive than the bombs itself, becoming the only thing victims spoke about.

While the mythos grew, the combat effectiveness diminished. The slow Ju 87 was becoming an easier target as the defensive fighters became faster and heavier armed. Attempts to improve performance only delayed the inevitable, yet despite its age the Stuka managed to do better than expected; it had to because no effective successor materialized. Its slow, steady flight proved a perfect platform for twin 37mm cannons that devastated all manner of ground vehicles. To that end, when Fairchild Aircraft designed the A-10 Warthog, they studied the combat record of the Ju-87 above all other WW2 combat aircraft.

Joe "Pony51" Kudrna
0 comentarios
Leer más
Acerca del juego
War Thunder
es un juego de combate MMO de última generación sobre las fuerzas aéreas de la Segunda Guerra Mundial, vehículos armados y marinas de guerra. Podrás participar en emocionantes batallas, luchando con jugadores reales alrededor de todo el mundo.
War Thunder
ofrece una experiencia de vuelo muy detallada y personalizada, dándoles a los jugadores acceso a cientos de modelos de aviones con cockpits detallados, docenas de armas de alta gama, y habilidades de vuelo que pueden ser mejoradas con cada misión. Gracias a la esmerada atención a los detalles del juego, cuando te conectes a la batalla realmente te sentirás como un piloto de la Segunda Guerra Mundial.
La experiencia real de la Segunda Guerra Mundial no se limita a los cielos. Las históricas y masivas batallas que se presentan en War Thunder no se combaten solo en el aire, así que el juego además pondrá a los jugadores a luchar en tierra y mar. Actualmente el juego está en estado abierto beta, y su funcionamiento completo todavía está pendiente.
La presentación incluye:
Variadas experiencias PvP organizadas en una escala completa de misiones de combate.

Múltiples opciones permiten a los pilotos virtuales avanzados y principiantes disfrutar el juego al mismo tiempo.

Amplio contendio PvE: campañas dinámicas, misiones individuales, jefe de misión y mucho más para jugadores individuales y en grupo.

La impresionante diversidad incluye modelos detallados de los planes y sus cabinas, así como tanques y barcos.

Deslumbrantes gráficos, efectos de sonido realistas y hermosa música.
Requisitos del sistema (PC)
Minimum:


OS: Windows XP SP2, Windows Vista SP1, Windows 7, Windows 8

Processor: 2,2 GHz

Memory: 1 GB RAM

Graphics: Nvidia GeForce 7XXX o superior; serie AMD Radeon 1XXX o superior

DirectX: Version 9.0c

Network: Broadband Internet connection

Hard Drive: 8 GB available space
Recommended:


OS: Windows 7

Processor: dual-core 2,4 GHz

Memory: 4 GB RAM

Graphics: Nvidia GeForce 460 o superior

DirectX: Version 9.0c

Network: Broadband Internet connection

Hard Drive: 8 GB available space
Requisitos del sistema (MAC)
Minimum:


OS: 10.9 Mavericks

Processor: Intel Core i7

Memory: 4 GB RAM

Graphics: AMD/Nvidia/Intel HD 4000

Network: Broadband Internet connection

Hard Drive: 8 GB available space
Recommended:


OS: 10.9.2 Mavericks

Processor: Intel Core i7

Memory: 8 GB RAM

Graphics: AMD/Nvidia

Network: Broadband Internet connection

Hard Drive: 8 GB available space
© 2009—2013 by Gaijin Entertainment. Gaijin and War Thunder are trademarks and/or registered trademarks of Gaijin Entertainment or its licensors, all other logos are trademarks of their respective owners.
XF5F-1 Skyrocket, XP-50, F4F-3 Wildcat, F4F-4 Wildcat, F4U-1A Corsair, F4U-1B Corsair, F4U-1C Corsair, F6F-3 Hellcat, F9F-2 Panther, F9F-5 Panther, OS2U-1 Kingfisher, OS2U-3 Kingfisher, P‑47D-25 Thunderbolt, and P-47D-28 Thunderbolt are trademarks of Northrop Grumman Systems Corporation and are used under license to Gaijin Entertainment Corporation.
Análisis útiles de usuarios
Premios