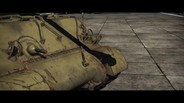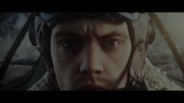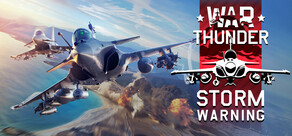 War Thunder jest grą typu MMO, poświęconą lotnictwu, okrętom i pojazdom opancerzonym II wojny światowej. Dzięki niej możesz wziąć udział w wielkich bitwach i walczyć z innymi graczami z całego świata. War Thunder to bardzo szczegółowy i spersonalizowany symulator lotniczy, który daje graczowi dostęp do setek różnych modeli samolotów ze...
Data wydania: 15 Sie 2013
Obejrzyj wszystkie zapowiedzi (3)
Kup War Thunder - Steam Pack
War Thunder Steam Pack includes premium airplanes, two single-player campaigns, one month of Premium account upgrades, and 1700 Golden Eagles!
Zawartość do pobrania dla tej gry
11 Lipiec 2014
The Battle of Midway was far from the end of the war in the Pacific, but some historians have cited it as the turning point. The names of the strategists on both sides of the battle are well known, but far less well known is the name of Richard Best. Best's exploits on June 4th 1942 mark him out as perhaps the single aviator most responsible for changing the fortunes of war in the entire theatre. Tragically for Best, June 4th would also be his last flight.

Richard Halsey Best was born in Bayonne, New Jersey on March 24th 1910. He grew up fascinated by the stories of First World War American aviators, brought home from the violent skies over war torn Europe. Deciding at an early age that he wanted to fly in an era when all US military aviation belonged to the army or navy, Best passed the exams for the United States Naval Academy, Annapolis, and joined the naval service in June 1928 at the age of eighteen. He was commissioned as an officer upon graduation in 1932, and appointed to the ship's company of the Omaha class light cruiser USS Richmond. After two years of service, Best's application to transfer to naval aviation was accepted and he began flying training at Pensacola, Florida.

Upon completion of training and being awarded his pilot's wings in 1935, Best's first tour was with VF-2B, flying the Grumman F2F fighter from the carrier USS Lexington. In 1938 he returned to Pensacola as an instructor, specialising in Instrument Flying and also the development of torpedo bomber tactics. With the war raging in Europe, Africa and Asia threatening to engulf the United States, Best requested to return to front line operations in June 1940, specifically asking for a tour with a dive bomber squadron as he believed this to be the best way to make a contribution.

Initially appointed as the squadron Operations Officer of Northrop BT-1 equipped VB-6, his success in the role led to his advancement to Executive Officer of the squadron. He first saw action in February 1942, leading strikes against Japanese shipping and land based targets at Taroa and Wake Island. By the summer of 1942, with the US Navy now fully committed to large scale operations in the Pacific theatre, Lieutenant Best was now Commanding Officer of VB-6, now re-equipped with the newer Douglas SBD Dauntless and operating from the carrier USS Enterprise as part of Lt Cdr Wade McClusky's Enterprise Air Group.

With a Japanese assault force on the way to the strategically vital Midway Island at the beginning of June 1942, Enterprise would soon find herself in the thick of the action. Japanese codes had been broken by US Naval Intelligence, so American forces were well aware of the powerful escort provided by no fewer than four enemy aircraft carriers as they steamed towards the confrontation.

On the fateful morning of June 4th, Enterprise's Air Group launched to strike the Japanese warships which had been spotted by a Catalina patrol aircraft. With over sixty aircraft launched for the raid, squadrons became separated en route and arrived at different times. Best's VB-6 were amongst the first to arrive, and he positioned to attack the closest Japanese carrier: the Kaga. Meanwhile the TBD Devestator torpedo bombers from Enterprise and USS Yorktown were attacking at low level. Waves of Japanese fighters smashed into the ranks of the low level torpedo bombers, their attack augmented concentrated AA fire from the carriers and their escorting warships. The Devestators were massacred with 35 of 41 aircraft being shot down, without being able to cause any damage to the Japanese warships. However, this gave the Dauntlesses the time and space they needed to attack with far less opposition.

Due to the confusion of over one hundred aircraft swarming around the flak torn skies, the entire concentration of dive bombers had positioned to attack the Kaga. Best was the only aviator with the situational awareness to realise this and do something about it: he immediately ordered his own section of three Dauntlesses to break off their attack and reposition to dive at the Akagi. With fierce AA tearing up the skies around them, the trio of dive bombers rushed down towards the 37,000 tonne aircraft carrier. Of the three bombs one missed; another was a near miss which damaged Akagi's rudder. Releasing from 2500 feet, Best's bomb was directly on target.

Best's 1000 pound bomb smashed through the carrier's deck abeam the island and exploded in the hangar, amidst a squadron of fuelled and armed B5N torpedo bombers. The hit doomed Akagi, who blazed furiously from stem to stern and despite the best efforts of her crew to control the damage throughout the night, was scuttled on the morning of June 5th. The carriers Kaga and Soryu had also been critically hit. The fifteen aircraft of VB-6 returned to the Enterprise but most were bearing the scars of significant battle damage.

The day was far from over for VB-6. In the afternoon Best led his squadron up again to strike at that last remaining Japanese carrier: the Hiryu. This time the dive bombers were met in force by defending Zeros. With the Dauntlesses struggling to shake off their attackers and taking accurate fire from AA, they again braved enemy fire to deliver their bombs. Despite a number of the US Navy dive bombers being shot down during the attack, The Hiryu was struck by four 1000 pound bombs. Although there is a significant degree of uncertainty over which pilots are credited with these hits, Best is largely acknowledged as being one of the pilots who delivered his bomb accurately. The Hiryu was the fourth Japanese carrier to be lost at Midway.

Despite returning safely to the Enterprise, tragedy would strike Best. On the morning of June 4th Best had breathed in oxygen from a faulty canister which had created gases which turned to caustic soda. After surviving the two famous strikes on June 4th, Best began to cough up blood. He was transferred to hospital at Pearl Harbor where x-rays showed spots on his lungs. He had developed latent tuberculosis.

Best would never fly again. After 32 months of treatment, Best was retired from the US Navy in 1944. For the next decade he estimated he spent some four years in hospital. After recovering enough to return to work Best found employment with the Douglas Aircraft Company, and then worked in security for the Rand Corporation until he retired in 1975. He passed away on October 28th 2001. His career and his health tragically affected by one aberration, he is still remembered as one of the US Navy's most successful early war aviators and leaders despite such a short combat career. The US Navy recognised his achievements with a Navy Cross and Distinguished Flying Cross.
Komentarzy: 0
Więcej
11 Lipiec 2014
Join the "Prokhorovka battle" event in this weekend!

Take part in the Realistic tanks-only battles on four Eastern front maps. Only the vehicles that were actually used in the Prokhorovka battle are allowed. The mission is available in the "Events" mode until 10:00 GMT July 14th ("Events" button at the top right of the main screen).

Participating vehicles:

T-70, Т-34 1941, Т-34 1942, Su-76M, Su-122, Su-152, KV-1 Zis-5, KV-1E

Pz.Kpfw. III Ausf.L, Pz.Kpfw. III Ausf.M, Pz.Kpfw. III Ausf.N, Pz.Kpfw. IV Ausf.F2, Pz.Kpfw. IV Ausf.G, Pz.Kpfw. IV Ausf.H, Sturmgeschütz III Ausf. F, Pz.Kpfw. VI Ausf.H1 Tiger

The Prokhorovka battle was part of the German 'Unternehmen Zitadelle' (Operation Citadel), the last major German offensive on the Eastern Front against the defensive positions of the Soviet troops near the city of Kursk. Many consider the battles of the Citadel operation decisive for the outcome of the war on the Eastern front, with the battle of Prokhorovka being its key episode and the largest tank engagement ever. A mere overgrown village with a few thousand inhabitants was found in the middle of a clash of two colossal forces.
The Germans accumulated the most well-equipped and notorious 1st, 2nd and 3rd SS tank divisions and 3rd Panzer Corps with nearly 600 tanks and tank destroyers at their disposal, including 38 heavy Pz.Kpfw. VI Tigers. The Soviet troops were ready to confront them with a several kilometers deep echeloned defense; the anti-tank guns, ditches and pillboxes were backed up by a massive tank reserve - over 800 tanks and SPGs.

In the early morning of June 12th the Soviet tank divisions launched an attack on German positions, but were stopped by heavy artillery fire and a swift German counterattack. Neither of the sides expected the enemy to have a major tank force in the area. The meeting engagement of hundreds of tanks soon became chaotic, battle formations were crushed in a matter of minutes. German tanks were technically superior, but the Soviet troops had the advantage of air superiority. By 2pm the Germans had to start falling back; by evening the Soviet tanks were 10 to 12 kilometers ahead of their initial positions. The battle was won, but at a terrible cost.

No less than 7000 Soviet soldiers were killed that day, over 300 tanks were destroyed. The German losses were much lower (approximately 800 people killed and 70 fighting vehicles destroyed), but their advancement was stopped. The Wehrmacht troops lost their initiative on this part of the front and eventually in the entire Kursk operation

https://www.youtube.com/watch?v=FavJaVxN1bc

The War Thunder Team
Komentarzy: 0
Więcej
Informacje o grze
War Thunder
jest grą typu MMO, poświęconą lotnictwu, okrętom i pojazdom opancerzonym II wojny światowej. Dzięki niej możesz wziąć udział w wielkich bitwach i walczyć z innymi graczami z całego świata.
War Thunder
to bardzo szczegółowy i spersonalizowany symulator lotniczy, który daje graczowi dostęp do setek różnych modeli samolotów ze szczegółowo odwzorowanymi kokpitami oraz dziesiątków typów uzbrojenia z możliwością rozwoju. Każda misja pozwala również doskonalić umiejętności pilotażu. Twórcy gry pieczołowicie zadbali o szczegóły, więc gdy tylko rzucisz się w wir walki, poczujesz się jak prawdziwy pilot myśliwca z okresu II wojny światowej.
II wojna światowa nie ograniczała się jedynie do walk powietrznych. Samo lotnictwo nie może rozstrzygnąć losów wielkich bitew historycznych uwzględnionych w
War Thunder
, a zatem gra pozwala również toczyć walki na lądzie i na morzu.
Niektóre z cech gry:
Urozmaicone starcia między graczami podczas bitew odtworzonych w pełnej skali

Różnorodne opcje ustawień umożliwiające wspólną grę początkującym i zaawansowanym użytkownikom.

Rozbudowane środowisko gry: dynamiczne kampanie, misje indywidualne, edytor misji i inne atrakcje w trybie jednego gracza oraz w trybie współpracy

Imponująca różnorodność modeli, od samolotów (i ich kokpitów) po czołgi i okręty

Zachwycająca grafika, autentyczne efekty dźwiękowe i przepiękna muzyka
Wymagania systemowe (PC)
Minimum:


OS: Windows XP SP2, Windows Vista SP1, Windows 7, Windows 8

Processor: 2,2 GHz

Memory: 1 GB RAM

Graphics: seria Nvidia GeForce 7XXX lub wyższa; seria AMD Radeon 1XXX lub wyższa

DirectX: Version 9.0c

Network: Broadband Internet connection

Hard Drive: 8 GB available space
Recommended:


OS: Windows 7

Processor: dual-core 2,4 GHz

Memory: 4 GB RAM

Graphics: Nvidia GeForce 460 lub wyższa

DirectX: Version 9.0c

Network: Broadband Internet connection

Hard Drive: 8 GB available space
Wymagania systemowe (MAC)
Minimum:


OS: 10.9 Mavericks

Processor: Intel Core i7

Memory: 4 GB RAM

Graphics: AMD/Nvidia/Intel HD 4000

Network: Broadband Internet connection

Hard Drive: 8 GB available space
Recommended:


OS: 10.9.2 Mavericks

Processor: Intel Core i7

Memory: 8 GB RAM

Graphics: AMD/Nvidia

Network: Broadband Internet connection

Hard Drive: 8 GB available space
© 2009—2014 by Gaijin Entertainment. Gaijin and War Thunder are trademarks and/or registered trademarks of Gaijin Entertainment or its licensors, all other logos are trademarks of their respective owners.
XF5F-1 Skyrocket, XP-50, F4F-3 Wildcat, F4F-4 Wildcat, F4U-1A Corsair, F4U-1B Corsair, F4U-1C Corsair, F6F-3 Hellcat, F9F-2 Panther, F9F-5 Panther, OS2U-1 Kingfisher, OS2U-3 Kingfisher, P‑47D-25 Thunderbolt, and P-47D-28 Thunderbolt are trademarks of Northrop Grumman Systems Corporation and are used under license to Gaijin Entertainment Corporation.
Pomocne recenzje klientów
Nagrody