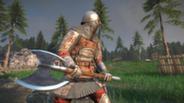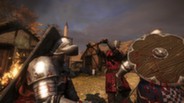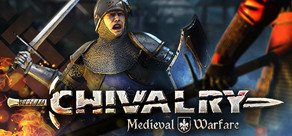 Beleger kastelen en plunder dorpen in Chivalry: Medieval Warfare, een razendsnelle, middeleeuwse first-person slasher met een focus op multiplayergevechten.
Releasedatum: 16 okt 2012
Alle 2 trailers bekijken
Chivalry: Medieval Warfare kopen
Chivalry: Medieval Warfare 4-pack kopen
Pakketten die deze game bevatten
Chivalry: Complete Pack kopen
Bevat 2 items: Chivalry: Medieval Warfare, Chivalry: Deadliest Warrior
Downloadbare inhoud voor dit spel
14 augustus 2014
Greetings!

The New Vanguard skins are to be sold for $4.99 not $7.99 We are aware that some of you have already purchased it at the $7.99 price point. We will be Gifting these users additional skins! We apologize for the mix up!

- Torn Banner Studios
32 opmerkingen
Meer informatie
14 augustus 2014
Battle for Balance

This is a balance patch to increase enjoyment in both the Competitive level of play and the Casual level of play. We decided to make a patch that doesn't drastically change every aspect of combat and see what the effects are with a chance for iteration.

General Balances (Affects all Classes)

Flinch time increased from 0.8 to 0.9 for all 2-handed weapons

All minimum windup speed increased to 0.4

Archer Balances- The Archer class has been slightly reworked **

Archers no longer have an added backstab damage bonus when attacking from behind

Bolts, Arrows and Stones no longer flinch players. Instead they will remove the sprint state from players hit

New

Introducing the New Mason Marauder and Agatha Arbiter Vanguard Skins

Each skin come with a new helmet
Changes

Tournament mode added


Set bTournamentMode=true in _Game.ini under AOC.AOCGame

or, start the server with ?tournament on the URL

or, "admintournamentmode" console command to restart current map in or out of tournament mode

Follow the in-game instructions



Tournament mode does:


Enable ready-up

Disable team damage spawn penalty

Disable ping kick

Disable auto-balance



Auto balance now selects from a threshold of the 1/5th most recently joined players on death

Fixes

Removed first person fire particles

Fixed sprinting players being flinched in release stage

Fixed ripostes after a kicking only dealing kick damage

Returned Catapult projectile cam

Knights can now wield all shield types with the flail

Firepots no longer flinch targets hit

Loadout can no longer be changed on the fly in specified location in the Arena FFA map

Friendly fire penalty is now a server side option. (Default On)

Fixed "Fire Nemesis", "Fire Starter", "Sands of Time" achievement (Removed "Just a Flesh wound")

Fixed Javelin always appearing in archer's back

Fixed Score failing to update when players join matches in progress

Fixed floating weapons in Arena

Ammo box Icons now appear on Mason team

Becoming king no longer counts as a death

Selecting random in class select now randomizes your weapon loadout as well

Coldfront Optimizations (Visual blockers and reduced npc time in each area)

Only admins have access to Remote Events

Added Platform to Catapult to prevent sinking into the Landscape on exit on Coldfront.

Coldfront Balance (Increased Health on Drawbridge in Coldfront from 20000 to 30000)

Update to the uploader - Added the Curated Workshops for users to upload Weapon, Helmet skins and more...)
Deadliest Warrior
This is an SDK patch to bring Deadliest Warrior to a more user friendly sat in order to encourage User Generated Content such as custom maps and mods
New
SDK updated to be on par with C:MW (maps and mods are easier

Loading up the game no longer takes a long time due to Workshop subscription

Fixes
Correct player count now shows in server browser

Frigid Kill volumes added to water touch

Frigid tree meshes now using proper materials

Block volumes added to pieces of ice

Acropolis grass clipping and collision fixed on wall

Moor has an updated blocking volumes

Pirates and Ninja elite helms no longer float in the air

Precached scaling set on all helmet static meshes

Updated Korean translation
32 opmerkingen
Meer informatie
Recensies
"Van een afstandje zag ik mijn lichaam op de grond ineenzakken, en toen stond de vent met de hamer over me heen gebogen, trachtend croquet te spelen met wat over was van mijn gezicht."
– Rock Paper Shotgun
Custom Maps and Modding Support!

Discover and download custom, player-made maps for your game. Or create your own to share with the community.
Info over het spel
Beleger kastelen en plunder dorpen in Chivalry: Medieval Warfare, een razendsnelle, middeleeuwse FPS (slasher met een focus op online multiplayer).
Chivalry: Medieval Warfare is een first-person slasher met een focus op multiplayer. Gekenmerkt door competitieve online gevechten, die de ervaring van een écht middeleeuws slagveld proberen te vangen. Chivalry: Medieval Warfare, geïnspireerd op de intensiteit en het epische van de zwaardvechtfilms als 300, Gladiator en Braveheart, probeert deze ervaring naar de handen van de gamer te brengen.
De game is gebaseerd op vaardigheden en laat zich besturen als een FPS, maar in plaats van geweren en granaten zijn de spelers voorzien van zwaarden, schilden, strijdknotsen, hellebaarden en handbogen. Het speelt zich af in een fictieve, maar zanderige en realistische wereld, waar spelers zullen vechten in razendsnelle online gevechten, terwijl ze kastelen belegeren, middeleeuwse dorpen plunderen en vechten voor de roem in de arena, met tot wel 12 spelers.
Belangrijkste kenmerken:
Diepgaand meleevechtsysteem voorziet spelers van een grote reeks aan snelle gevechtsopties.

Pas je aanvallen en blokkeringen in real-time toe met de muis voor precieze en volledige controle van de actie.

Hanteer een arsenaal van tot wel 60 brute wapens, variërend van brede zwaarden en hellebaarden, tot handbogen en speren.

Dynamisch objective-systeem brengt teamtactieken en -strategie naar de voorhoede, terwijl spelers poorten inbeuken, dorpen plunderen en vijandelijke royalty vermoorden om de overwinning te behalen.

Gebruik een verscheidenheid aan belegeringswapens, variërend van katapults, kokende olie, ballista's, stormrammen en meer.

Ruime, weelderige omgevingen die de speler naar een zanderige en meeslepende middeleeuwse wereld overbrengen.

Opties om offline te spelen, die de speler toestaan om bekend met de besturing en gameplay te laten worden, voordat ze in de actie worden gegooid.
Systeemeisen
Minimum:


OS: Windows XP

Processor: Intel Core 2 Duo 2.4 GHz or AMD Athlon X2 2.7 GHz (a dual-core CPU is required)

Memory: 2 GB RAM

Graphics: ATI Radeon 3870 or higher, Nvidia GeForce 8800 GT or higher. 512MB VRAM.

DirectX®: 9.0c

Hard Drive: 7 GB HD space

Other Requirements: Broadband Internet connection
Nuttige klantrecensies