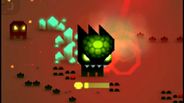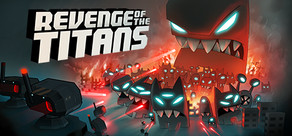 The ultimate mash-up of Real-time Strategy and Tower Defense!
Udgivelsesdato: 16. mar 2011
Se HD-video
Køb Revenge of the Titans
Pakker, der indeholder dette spil
Køb Revenge of the Titans Collection
Indeholder 3 emner: Revenge of the Titans, Revenge of the Titans: Sandbox Mode, Revenge of the Titans: Soundtrack
Køb Ultrabundle
Indeholder 6 emner: Revenge of the Titans, Titan Attacks!, Ultratron, Droid Assault, Revenge of the Titans: Sandbox Mode, Revenge of the Titans: Soundtrack
Indhold, der kan downloades til dette spil
29. august
So, I thought I'd put this out there to Revenge of the Titans fans:

The Puppygames Patreon

A surprisingly large number of players have asked us about a multiplayer version of Revenge of the Titans. The problem is that when you start solving the individual problems in multiplayer with the game design, you gradually end up, bit by bit, inventing a completely different game.

Battledroid is that game.

We've already spent over a year on Battledroid but we don't have the funds to finish it - it's going to take us another year. If you'd like to help us out making Battledroid, please spare a buck or two for us every month.

Battledroid is a free game and will always be totally free.
0 kommentarer
Læs mere
Om spillet
At first they came from the skies, and we repelled them with hired spaceships on a shoestring budget! Now they're back, and they're sending their ground troops to destroy our bases – thirty-ton monsters with glowing eyes and slavering jaws! And we still don't have any money!
Quickly assemble a defensive position using blaster turrets, upgrades, tiny battledroids, barricades, mines, tangleweb, whilst obtaining the necessary funds by mining nearby resources as the relentless march of the Titans approaches the base. Research new technology and buildings as you defend the Earth bases throughout the solar system from the Titan onslaught. This is the ultimate mash-up of real-time strategy and tower defense.
Key Features:
50 level campaign mode across Earth, Moon, Mars, Saturn and Titan itself

29 buildings and 40 technologies to research

Relaxing Endless game mode

Hectic Survival game mode with online hiscores

Systemkrav til PC
Minimum:


OS: Windows XP or later

Processor: 1.8GHz single core

Memory: 512MB RAM

Hard Disk Space: 490MB

Video Card: OpenGL 1.5+, 128MB video memory
Recommended:


Processor: 2GHz dual core

Video Card: OpenGL 2.1+, 256MB video memory
Systemkrav til Mac
Minimumskrav:


OS: OS X version Leopard 10.5.8, Snow Leopard 10.6.3 eller senere.

Processor: 1,8 GHz single core

Hukommelse: 512 MB RAM

Harddiskplads: 120 MB

Grafikkort: OpenGL 1.3+, 128 MB videohukommelse

Lyd: Stereo
Anbefalet:


OS: OS X version Leopard 10.5.8, Snow Leopard 10.6.3 eller senere.

Processor: 2 GHz Dual-Core

Hukommelse: 750 MB RAM

Harddiskplads: 120 MB

Grafikkort: OpenGL 1.3+, 256 MB videohukommelse

Lyd: Stereo
Systemkrav til Linux
Minimum:


OS: Linux (32 or 64 bit)

Processor: 1.8GHz single core

Memory: 512MB RAM

Hard Disk Space: 520MB

Video Card: OpenGL 1.5+, 128MB video memory
Recommended:


Processor: 2GHz dual core

Video Card: OpenGL 2.1+, 256MB video memory
Helpful customer reviews