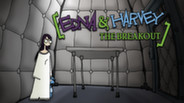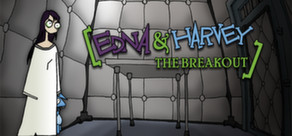 Дебютная, но уже отмеченная наградами приключенческая игра от создателей Deponia и Тhe Whispered World теперь доступна на Steam. Составьте компанию юной Эдне и ее говорящему плюшевому кролику Харви в отчаянной попытке бегства из палаты, обитой войлоком.
Дата выхода: 25 октября 2013
Просмотреть все трейлеры (2)
Рецензии
"Edna is beyond the rating scale. How are you supposed to review a game that's actually a piece of art?"
93% – Gamona

"Let's have a round of applause for the probably most insane adventure of all time! […] Edna is the prime example for how elements of a game perfectly come together when a creative developer can push through his ideas without any compromises."
88% – 4Players

"Point & Click in perfection. But Edna isn't outdated in any way, thanks on the one hand to the beautiful 2D comic style and on the other hand the out-there humor."
ComputerBild Spiele

Об игре
Дебютная, но уже отмеченная наградами приключенческая игра от создателей Deponia и Тhe Whispered World теперь доступна на Steam. Составьте компанию юной Эдне и ее говорящему плюшевому кролику Харви в отчаянной попытке бегства из палаты, обитой войлоком. Вы переживете невероятное путешествие по дому для умалишенных и сможете даже покинуть его кирпичные стены.
Однажды юная Эдна просыпается в палате, обитой войлоком, посреди сумасшедшего дома, не помня ничего о своем прошлом. Она не представляет, как ее сюда занесло, но единственное, в чем она уверена — нужно немедленно покинуть это место! В конце концов, она чувствует себя в здравом уме — и ее говорящий плюшевый кролик Харви с этим совершенно согласен. Вместе они стремятся сбежать и, увлеченные этим, встречают своих чокнутых приятелей-пациентов — от мужчины в костюме пчелы и до псевдосиамских близнецов Хоти и Моти. Однако доктор Марсел, главный врач приюта, не остановится ни перед чем, чтобы остановить Эдну. Что он готовит для нее? И почему стерта ее память? Постепенно к Эдне возвращается память о том, что было с ней до ее заключения...
ОСОБЕННОСТИ ИГРЫ
Более 20 часов сумасбродного юмора

Безумно смешные персонажи и чумовые диалоги

Уникальный, неповторимый юмор

Функция разблокировки достижений

Немецкий и английский дубляж

Обладатель награды Red Dot Design Award 2009 (в номинации «Игры для ПК»)

От создателей отмеченных наградами игр The Whispered World и Deponia
Системные требования
Minimum:


OS: Windows XP/Vista/7

Processor: Pentium 1 GHz or equal

Memory: 1 GB RAM

Graphics: DirectX-compatible, min. 64 MB video memory

Hard Drive: 2 GB available space

Sound Card: DirectX-compatible
© 2007 Daedalic Entertainment GmbH. Edna & Harvey: The Breakout, Edna & Harvey: The Breakout logo and the Daedalic logo are trademarks of Daedalic Entertainment GmbH. All rights reserved.
Полезные обзоры покупателей
Название:
Edna & Harvey: The Breakout
Жанр:
Приключенческие игры
,
Инди
Разработчик:
Daedalic Entertainment
Издатель:
Daedalic Entertainment
Дата выхода:
25 октября 2013
Языки:
| | Интерфейс | Озвучка | Субтитры |
| --- | --- | --- | --- |
| английский | | | |
| немецкий | | | |
Награды