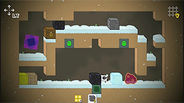 When indie game developers Alexey and Markus are in trouble, their only hope comes from their creation.
Çıkış Tarihi: 19 Ağustos 2011
Fragmanları seyret (2 fragman)
6 Nisan 2014
Hi submariners,

To thank you for supporting us and playing our first game Blocks That Matter, we created a permanent discount for all of you.
You can now purchase Tetrobot and Co. with an automatic 25% discount.

With your support, we hope we''ll be able to fund our next game, Seasons after Fall.

Thank you for your attention :)


26 yorum
Daha fazlasını oku
24 Şubat 2014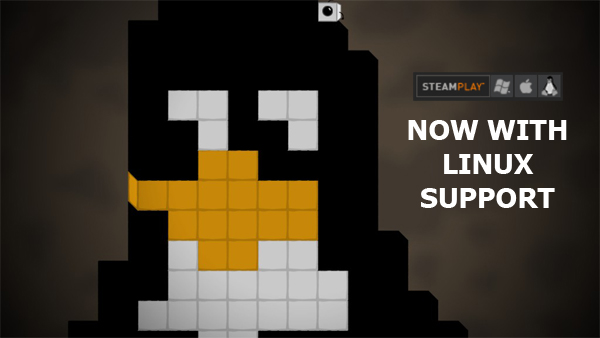 Hello everyone!

Today, we are updating Blocks That Matter to add Steam Linux support!

If you have any issue with the game, please reach us at http://mailto:support@swingswingsubmarine.com

One more thing...

To celebrate this new platform release, we are taking part of the Weeklong Deals this week (February 24), with a 60% OFF discount!

<iframe src="http://store.steampowered.com/widget/111800/11269/?t=Grab%20Blocks%20That%20Matter%20at%2060%25%20OFF!" frameborder="0" width="600" height="190"></iframe>

Have fun! And please spread the word!

~~
The Swing Swing Submarine team

PS:
Note that our lastest game "Tetrobot and Co." is also 60% OFF during that week!

17 yorum
Daha fazlasını oku
İncelemeler
"If you like innovative 2D games that challenge you to actually use your noodle ever once in awhile like Braid and Limbo, then you have no excuse."
5/5 – Armless Octopus
"(...) sometimes you find some gems that are truly worthwhile. Blocks That Matter is one of those."
18/20 – http://www.jeuxvideo.com/articles/0001/00014999-blocks-that-matter-test.htm
"The game's secret reason for being, though, is its deference to what came before. This is a block game in love with block games."
– Killscreen
Steam Workshop

Spread the love of Blocks!

Create and share your own levels, language files and custom BTM's so that Tetrobot keeps it's brain in working order.
Oyun Açıklaması
Oyun geliştiricileri Alexey ve Markus'un başları belaya girdiğinde icatları, tek umutları olur.
Siz Tetrobot'sunuz: katı blokları delip teker teker toplayabilen ve dörder dörder tekrar yerleştirebilen küçük bir robot. Ayrıca 8'den fazla yan yana duran blokları "nostaljik bir Rus oyunu" stiliyle yok etme yeteneğine de sahipsiniz. Kum, tahta, taş, obsidyen, demir, elmas: her maddenin kendine has özellikleri var ve bunları lehinize kullanmanız gerek. Yani bu inanılmaz platform ve bulmaca karışımı oyun için beyninizi kullanmaya hazırlanın!
ANA ÖZELLİKLER:
Beyninizi zorlayacak eşsiz platform ve bulmaca karışımı oynanış

Macera modunda oynanabilen 40 bölüm, oynadıkça açılan 20 bonus bölüm ve daha sonra eklenecek bedava içerik

Tüm 40 Madde Bloklarını (Blocks That Matter) toplayın ve tarih yazmış veya yazacak blok oyunlarını yeniden keşfedin

Kullanımı kolay bölüm hazırlama aracı ile kendi bulmacalarınızı yapıp paylaşın (çok yakında)

Steam başarımları: Oyunu oynayıp yaratıcı olarak elde edeceğiniz +30 başarım

Steam Cloud: İster Mac ister PC'de, ister evde ister dışarıda oynayın, oyununuz kaydedilecek.
PC Sistem Gereksinimleri
Minimum:


OS:WindowsXP

Processor:Pentium4

Memory:1 GB RAM

Graphics:OpenGL compatible 128Mo VRAM

DirectX®:dx90c

Hard Drive:250 MB HD space

Sound:Integrated chipset OpenAL compatible

Recommended:


OS:Windows7

Processor:Core2

Memory:2 GB RAM

Graphics:OpenGL compatible 256Mo VRAM

DirectX®:dx90c

Hard Drive:400 MB HD space

Sound:Integrated chipset OpenAL compatible

Other Requirements:Broadband Internet connection

Mac Sistem Gereksinimleri
Minimum:


OS:Leopard

Processor:Core2

Memory:1 GB RAM

Graphics:Intel HD Graphics

Hard Drive:250 MB HD space

Sound:Integrated chipset OpenAL compatible
Recommended:


OS:SnowLeopard

Processor:Core2

Memory:2 GB RAM

Graphics:AMD Radeon HD

Hard Drive:400 MB HD space

Sound:Integrated chipset OpenAL compatible

Other Requirements:Broadband Internet connection
Linux Sistem Gereksinimleri
Minimum:


OS:Ubuntu 12.10

Processor:Core2

Memory:1 GB RAM

Graphics:Any Graphics Card with a working driver!

Hard Drive:250 MB HD space

Sound:Integrated chipset OpenAL compatible
Recommended:


OS:Ubuntu 12.10

Processor:Core2

Memory:2 GB RAM

Graphics:Any Graphics Card with a working driver!

Hard Drive:400 MB HD space

Sound:Integrated chipset OpenAL compatible

Other Requirements:Broadband Internet connection
Helpful customer reviews