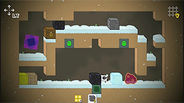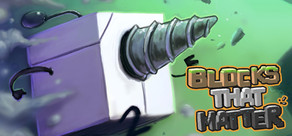 Amikor Alexey és Markus, a független játékfejlesztők bajba kerülnek, egyetlen reményük saját teremtményük.
Megjelenés dátuma: 19 Aug 2011
Mind a(z) 2 előzetes megnézése
6 április 2014
Hi submariners,

To thank you for supporting us and playing our first game Blocks That Matter, we created a permanent discount for all of you.
You can now purchase Tetrobot and Co. with an automatic 25% discount.

With your support, we hope we''ll be able to fund our next game, Seasons after Fall.

Thank you for your attention :)


26 megjegyzés
Tovább
24 február 2014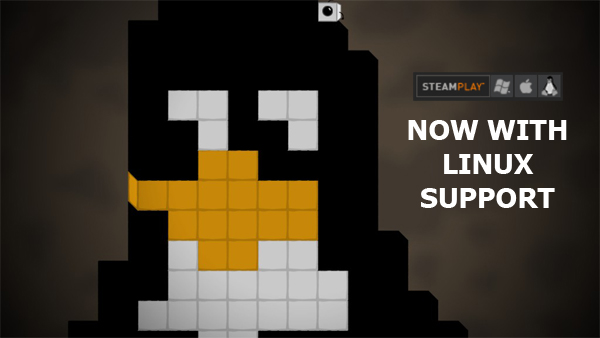 Hello everyone!

Today, we are updating Blocks That Matter to add Steam Linux support!

If you have any issue with the game, please reach us at http://mailto:support@swingswingsubmarine.com

One more thing...

To celebrate this new platform release, we are taking part of the Weeklong Deals this week (February 24), with a 60% OFF discount!

<iframe src="http://store.steampowered.com/widget/111800/11269/?t=Grab%20Blocks%20That%20Matter%20at%2060%25%20OFF!" frameborder="0" width="600" height="190"></iframe>

Have fun! And please spread the word!

~~
The Swing Swing Submarine team

PS:
Note that our lastest game "Tetrobot and Co." is also 60% OFF during that week!

17 megjegyzés
Tovább
Értékelések
"Ha szereted az innovatív 2D játékokat, mint a Braid és a Limbo, melyek kihívást jelentenek, és időnként még a fejed is használnod kell hozzájuk, akkor nincs mentséged."
5/5 – Armless Octopus
"(...) néha találhatsz olyan gyöngyszemeket, melyek igazán értékesek. A Blocks That Matter is ilyen."
18/20 – http://www.jeuxvideo.com/articles/0001/00014999-blocks-that-matter-test.htm
"A játék titkos oka a létezésre a tisztelgés az őt megelőzőek előtt. Ez egy kockás játék, mely imádja a kockás játékokat."
– Killscreen
Steam Workshop

Spread the love of Blocks!

Create and share your own levels, language files and custom BTM's so that Tetrobot keeps it's brain in working order.
A játékról:
Amikor Alexey és Markus, a független játékfejlesztők bajba kerülnek, egyetlen reményük saját teremtményük.
Te vagy a Tetrobot: egy apró robot, amely képes anyagblokkokat kiásni egyesével, összegyűjteni azokat, és 4 blokkból álló elemekként újrahasznosítani őket. Emellett lehetőséged van még egyszerre 8-nál többől álló sorok elpusztítására amolyan "retro oroszosan". Homok, fa, kő, obszidián, vas és gyémánt: minden anyag különböző módon viselkedik, amit bölcsen ki kell használnod. Készülj fel az agyad használatára, és kombináld platform-játékos és rejtvénymegoldó képességeid ebben a hihetetlen keverékben!
Fő jellemzők:
Egy egyedi játékélmény, mely keveri a rejtvény- és platformjátékokat, és kihívást jelent elméd számára

40 pálya Adventure módban, további 20 feloldható pálya, és sok, a jövőben érkező tartalom

Gyűjtsd össze mind a 40 "blokkot, ami számít", és fedezz fel újra videojátékokat, ezúttal blokkokból, melyek történelmet írtak, vagy fognak írni

Készítsd el és oszd meg saját rejtvényeid a könnyen használható pályaszerkesztővel (hamarosan elérhetővé válik)

Steam teljesítmények: több mint 30, a játék közben, kreatív módon feloldható teljesítmény.

Steam Felhő: nem számít, hogy PC-n vagy Mac-en, a szobában vagy a szabadban játszol, az előrehaladásod el lesz mentve.
PC-s rendszerkövetelmények
Minimum:


Operációs rendszer:WindowsXP

Processzor:Pentium4

Memória:1 GB RAM

Grafika:OpenGL kompatibilis, 128MB VRAM

DirectX®:dx90c

Merevlemez:250 MB merevlemez-terület

Hang:OpenAL kompatibilis integrált lapkakészlet
Ajánlott:


Operációs rendszer:Windows7

Processzor:Core2

Memória:2 GB RAM

Grafika:OpenGL kompatibilis, 256MB VRAM

DirectX®:dx90c

Merevlemez:400 MB HD terület

Hang:OpenAL kompatibilis integrált lapkakészlet

Egyéb követelmények:Szélessávú internet-kapcsolat
Mac-es rendszerkövetelmények
Minimum:


OS:Leopard

Processor:Core2

Memory:1 GB RAM

Graphics:Intel HD Graphics

Hard Drive:250 MB HD space

Sound:Integrated chipset OpenAL compatible
Recommended:


OS:SnowLeopard

Processor:Core2

Memory:2 GB RAM

Graphics:AMD Radeon HD

Hard Drive:400 MB HD space

Sound:Integrated chipset OpenAL compatible

Other Requirements:Broadband Internet connection
Linuxos rendszerkövetelmények
Minimum:


OS:Ubuntu 12.10

Processor:Core2

Memory:1 GB RAM

Graphics:Any Graphics Card with a working driver!

Hard Drive:250 MB HD space

Sound:Integrated chipset OpenAL compatible
Recommended:


OS:Ubuntu 12.10

Processor:Core2

Memory:2 GB RAM

Graphics:Any Graphics Card with a working driver!

Hard Drive:400 MB HD space

Sound:Integrated chipset OpenAL compatible

Other Requirements:Broadband Internet connection
Hasznos vásárlói értékelések