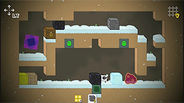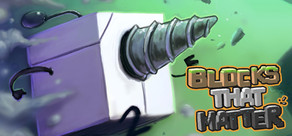 Cuando los desarrolladores de juegos indie Alexey y Markus están en apuros, su única esperanza proviene de su propia creación.
Fecha de lanzamiento: 19 Ago 2011
Ver los 2 trailers
6 abril 2014
Hi submariners,

To thank you for supporting us and playing our first game Blocks That Matter, we created a permanent discount for all of you.
You can now purchase Tetrobot and Co. with an automatic 25% discount.

With your support, we hope we''ll be able to fund our next game, Seasons after Fall.

Thank you for your attention :)


22 comentarios
Leer más
24 febrero 2014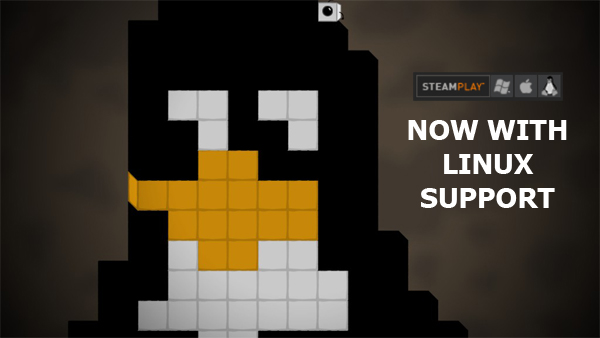 Hello everyone!

Today, we are updating Blocks That Matter to add Steam Linux support!

If you have any issue with the game, please reach us at http://mailto:support@swingswingsubmarine.com

One more thing...

To celebrate this new platform release, we are taking part of the Weeklong Deals this week (February 24), with a 60% OFF discount!



Have fun! And please spread the word!

~~
The Swing Swing Submarine team

PS:
Note that our lastest game "Tetrobot and Co." is also 60% OFF during that week!

17 comentarios
Leer más
Análisis
"Si te gustan los innovadores juegos en 2D que te incitan a usar el coco de vez en cuando como Braid y Limbo, entonces no tienes excusa."
5/5 – Armless Octopus
"(...) algunas veces encuentras joyas que realmente valen la pena. Blocks That Matter es una de esas."
18/20 – http://www.jeuxvideo.com/articles/0001/00014999-blocks-that-matter-test.htm
"La razón secreta de la existencia del juego es su diferencia con los juegos que vinieron antes. Este es un juego de bloques que ama los juegos de bloques."
– Killscreen
Steam Workshop

Spread the love of Blocks!

Create and share your own levels, language files and custom BTM's so that Tetrobot keeps it's brain in working order.
Acerca del juego
Cuando los desarroladores de juegos indie Alexey y Markus están en apuros, su única esperanza proviene de su propia creación.
Eres el Tetrobot: un pequeño robot que puede perforar bloques de material uno a uno y reciclarlos para convertirlos en nuevas piezas de 4 bloques. También tendrás la posibilidad de destruir líneas de más de 8 bloques en un estilo de juego muy "retro ruso". Arena, madera, piedra, obsidiana, hierro, diamante: cada material tiene su comportamiento específico que tendrás que usar sabiamente para usarlo a tu favor. ¡Así que prepárate a usar tu cerebro y combina tus habilidades en resolución de rompecabezas y plataformas en este increíble mezcla!
Características principales:
Una experiencia de juego única que combina rompecabezas y plataformas que serán un desafío para tu cerebro

40 niveles de juego en el Modo Aventura, 20 niveles adicionales para desbloquear y más contenido gratuito que está por llegar

Colecciona los 40 "Blocks That Matter" y redescubre videojuegos hechos de bloques que hicieron o harán historia

Crea y comparte tus propios rompecabezas usando el sencillo editor de niveles (disponible próximamente)

Logros de Steam: más de 30 logros para desbloquear por jugar al juego y ser creativo

Steam Cloud: Da igual que juegues en PC o Mac, en casa o en el exterior, tus progresos en el juego quedarán guardados
Requisitos del sistema (PC)
Mínimo:


SO: Windows XP

Procesador: Pentium 4

Memoria: 1 GB de RAM

Gráficos: Gráfica con 128 MB de VRAM y compatible con OpenGL

Versión de DirectX®: 9.0c

Disco Duro: 250 MB de espacio libre

Sonido: Chipset integrado compatible con OpenAL
Recomendado:


SO: Windows 7

Procesador: Core2

Memoria: 2 GB de RAM

Gráficos: Gráfica con 256 MB de VRAM y compatible con OpenGL

Versión de DirectX®: 9.0c

Disco Duro: 400 MB de espacio libre

Sonido: Chipset integrado compatible con OpenAL

Otros Requisitos: Conexión a Internet de banda ancha
Requisitos del sistema (MAC)
Mínimo:


SO: Leopard

Procesador: Core 2

Memoria: 1 GB de RAM

Gráficos: Intel HD Graphics

Disco Duro: 250 MB de espacio libre

Sonido: Chipset integrado compatible con OpenAL
Recomendado:


SO: Snow Leopard

Procesador: Core 2

Memoria: 2 GB de RAM

Gráficos: AMD Radeon HD

Disco Duro: 400 MB de espacio libre

Sonido: Chipset integrado compatible con OpenAL

Otros Requisitos: Conexión a Internet de banda ancha
Requisitos del sistema (Linux)
Minimum:


OS:Ubuntu 12.10

Processor:Core2

Memory:1 GB RAM

Graphics:Any Graphics Card with a working driver!

Hard Drive:250 MB HD space

Sound:Integrated chipset OpenAL compatible
Recommended:


OS:Ubuntu 12.10

Processor:Core2

Memory:2 GB RAM

Graphics:Any Graphics Card with a working driver!

Hard Drive:400 MB HD space

Sound:Integrated chipset OpenAL compatible

Other Requirements:Broadband Internet connection
Análisis útiles de usuarios