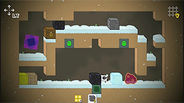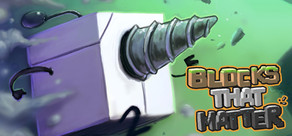 Kiedy twórcy niezależnych gier Alexey i Markus mają kłopoty, jedyna nadzieja nadchodzi z ich twórczości.
Data wydania: 19 Sie 2011
Obejrzyj wszystkie zapowiedzi (2)
6 Kwiecień 2014
Hi submariners,

To thank you for supporting us and playing our first game Blocks That Matter, we created a permanent discount for all of you.
You can now purchase Tetrobot and Co. with an automatic 25% discount.

With your support, we hope we''ll be able to fund our next game, Seasons after Fall.

Thank you for your attention :)


Komentarzy: 26
Więcej
24 Luty 2014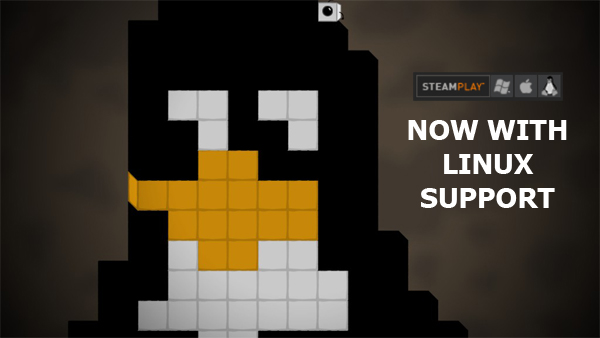 Hello everyone!

Today, we are updating Blocks That Matter to add Steam Linux support!

If you have any issue with the game, please reach us at http://mailto:support@swingswingsubmarine.com

One more thing...

To celebrate this new platform release, we are taking part of the Weeklong Deals this week (February 24), with a 60% OFF discount!

<iframe src="http://store.steampowered.com/widget/111800/11269/?t=Grab%20Blocks%20That%20Matter%20at%2060%25%20OFF!" frameborder="0" width="600" height="190"></iframe>

Have fun! And please spread the word!

~~
The Swing Swing Submarine team

PS:
Note that our lastest game "Tetrobot and Co." is also 60% OFF during that week!

Komentarzy: 17
Więcej
Recenzje
"If you like innovative 2D games that challenge you to actually use your noodle ever once in awhile like Braid and Limbo, then you have no excuse."
5/5 – Armless Octopus
"(...) sometimes you find some gems that are truly worthwhile. Blocks That Matter is one of those."
18/20 – http://www.jeuxvideo.com/articles/0001/00014999-blocks-that-matter-test.htm
"The game's secret reason for being, though, is its deference to what came before. This is a block game in love with block games."
– Killscreen
Steam Workshop

Spread the love of Blocks!

Create and share your own levels, language files and custom BTM's so that Tetrobot keeps it's brain in working order.
Informacje o grze
Kiedy twórcy niezależnych gier Alexey i Markus mają kłopoty, jedyna nadzieja nadchodzi z ich twórczości.
Jesteś Tetrobotem: małym robotem, który może rozwiercać bloki materii jeden po drugim, zbierać je i przetwarzać w nowe kształty złożone z 4 bloków. Istnieje również możliwość niszczenia szeregów złożonych z więcej niż 8 bloków w stylu gier wielce "retrorosyjskim". Piasek, drewno, kamień, obsydian, żelazo, diament - każdy rodzaj materii posiada specyficzną charakterystykę, którą musisz mądrze używać i wykorzystywać ich zalety. Zatem przygotuj się do użycia swojego umysłu i połącz swoje umiejętności przechodzenia gier platformowych i rozwiązywania łamigłówek w tej niesamowitej demolce.
Najważniejsze cechy:
Wyjątkowa grywalność dzięki połączeniu łamigłówki z platformówką, która będzie wyzwaniem dla twojego mózgu

40 poziomów w trybie Przygody, 20 bonusowych poziomów do odblokowania i sporo darmowej zawartości do przejścia

Zbierz wszystkie 40 "Blocks That Matter" i odkryj na nowo gry wideo zbudowane z klocków, które tworzyły albo dopiero stworzą historię

Twórz i udostępniaj swoje własne łamigłówki, korzystając z łatwego w użyciu edytora poziomów (dostępny wkrótce)

Osiągnięcia Steam: Ponad 30 osiągnięć do zdobycia poprzez granie i bycie kreatywnym

Steam Cloud: Nieważne czy grasz na PC czy na Macu, w domu czy poza nim, twoje postępy zostaną zapisane.
Wymagania systemowe (PC)
Minimum:


OS:WindowsXP

Processor:Pentium4

Memory:1 GB RAM

Graphics:OpenGL compatible 128Mo VRAM

DirectX®:dx90c

Hard Drive:250 MB HD space

Sound:Integrated chipset OpenAL compatible

Recommended:


OS:Windows7

Processor:Core2

Memory:2 GB RAM

Graphics:OpenGL compatible 256Mo VRAM

DirectX®:dx90c

Hard Drive:400 MB HD space

Sound:Integrated chipset OpenAL compatible

Other Requirements:Broadband Internet connection

Wymagania systemowe (MAC)
Wymagania minimalne:


System operacyjny: Mac OS X 10.5 Leopard

Procesor: Intel Core 2 Duo

Pamięć: 1 GB RAM

Grafika: karta graficzna z serii Intel HD Graphics

Dźwięk: karta dźwiękowa zintegrowana z chipsetem i kompatybilna z OpenAL

Dysk twardy: 250 MB wolnego miejsca na dysku twardym
Wymagania zalecane:


System operacyjny: Mac OS X 10.6 Snow Leopard

Procesor: Intel Core 2 Duo

Pamięć: 2 GB RAM

Grafika: karta graficzna z serii AMD Radeon HD

Dźwięk: karta dźwiękowa zintegrowana z chipsetem i kompatybilna z OpenAL

Dysk twardy: 400 MB wolnego miejsca na dysku twardym

Inne: szerokopasmowe połączenie internetowe
Wymagania systemowe (Linux)
Minimum:


OS:Ubuntu 12.10

Processor:Core2

Memory:1 GB RAM

Graphics:Any Graphics Card with a working driver!

Hard Drive:250 MB HD space

Sound:Integrated chipset OpenAL compatible
Recommended:


OS:Ubuntu 12.10

Processor:Core2

Memory:2 GB RAM

Graphics:Any Graphics Card with a working driver!

Hard Drive:400 MB HD space

Sound:Integrated chipset OpenAL compatible

Other Requirements:Broadband Internet connection
Pomocne recenzje klientów