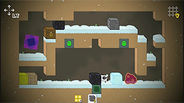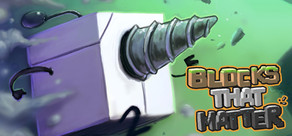 When indie game developers Alexey and Markus are in trouble, their only hope comes from their creation.
Ημερομηνία κυκλοφορίας: 19 Αυγ 2011
Παρακολουθήστε όλα τα 2 trailer
6 Απριλίου 2014
Hi submariners,

To thank you for supporting us and playing our first game Blocks That Matter, we created a permanent discount for all of you.
You can now purchase Tetrobot and Co. with an automatic 25% discount.

With your support, we hope we''ll be able to fund our next game, Seasons after Fall.

Thank you for your attention :)


26 σχόλια
Περισσότερα
24 Φεβρουαρίου 2014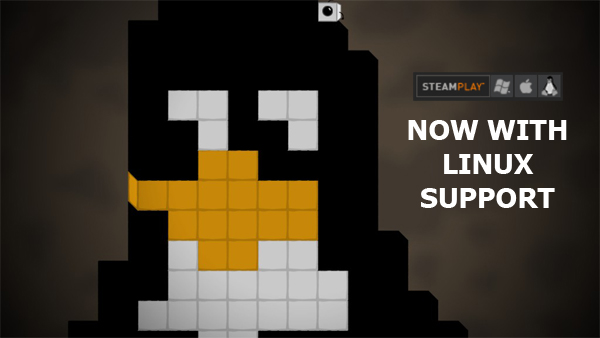 Hello everyone!

Today, we are updating Blocks That Matter to add Steam Linux support!

If you have any issue with the game, please reach us at http://mailto:support@swingswingsubmarine.com

One more thing...

To celebrate this new platform release, we are taking part of the Weeklong Deals this week (February 24), with a 60% OFF discount!

<iframe src="http://store.steampowered.com/widget/111800/11269/?t=Grab%20Blocks%20That%20Matter%20at%2060%25%20OFF!" frameborder="0" width="600" height="190"></iframe>

Have fun! And please spread the word!

~~
The Swing Swing Submarine team

PS:
Note that our lastest game "Tetrobot and Co." is also 60% OFF during that week!

17 σχόλια
Περισσότερα
Κριτικές
"If you like innovative 2D games that challenge you to actually use your noodle ever once in awhile like Braid and Limbo, then you have no excuse."
5/5 – Armless Octopus
"(...) sometimes you find some gems that are truly worthwhile. Blocks That Matter is one of those."
18/20 – http://www.jeuxvideo.com/articles/0001/00014999-blocks-that-matter-test.htm
"The game's secret reason for being, though, is its deference to what came before. This is a block game in love with block games."
– Killscreen
Steam Workshop

Spread the love of Blocks!

Create and share your own levels, language files and custom BTM's so that Tetrobot keeps it's brain in working order.
Σχετικά με το παιχνίδι
Όταν οι ανεξάρτητοι δημιουργοί παιχνιδιών Alexey και Markus βρίσκονται σε μπελάδες, η μοναδική τους ελπίδα είναι το δημιούργημά τους.
Είστε το Tetrobot: ένα μικροσκοπικό ρομπότ που μπορεί να σκάψει μέσα από κομμάτια υλικών ένα προς ένα, να τα συλλέξει, και να τα μετατρέψει σε νέα κομμάτια των τεσσάρων κομματιών υλικών. Επίσης, έχετε τη δυνατότητα να καταστρέψετε γραμμές των 8 ή περισσότερων κομματιών, σε ένα πολύ «ρώσικο retro» τύπο παιχνιδιού. Άμμος, ξύλο, πέτρα, σίδερο και διαμάντι: κάθε υλικό έχει τη δικιά του ιδιαίτερη συμπεριφορά που εσείς θα πρέπει να τη χρησιμοποιήσετε σοφά και να την εκμεταλλευτείτε. Έτσι ετοιμαστείτε να χρησιμοποιήσετε το μυαλό σας και να συνδυάσετε τις platforming και τις δυνατότητές σας να επιλύετε γρίφους σε αυτόν τον εκπληκτικό συνδυασμό!
Βασικά χαρακτηριστικά:
Μία ιδιαίτερη εμπειρία παιχνιδιού που συνδυάζει γρίφους και platforming που θα προκαλέσουν το μυαλό σας

40 επίπεδα παιχνιδιού στο Adventure Mode, 20 επιπλέον επίπεδα για να ξεκλειδώσετε και περισσότερο δωρεάν περιεχόμενο σύντομα

Μαζέψτε και τα 40 "σημαντικά κομματια ύλης" και ανακαλύψτε ξανά βιντεοπαιχνίδια στα οποία χρησιμοποιείτε κουτιά που έγραψαν ή θα γράψουν Ιστορία

Δημιουργήστε και μοιραστείτε τους δικούς σας γρίφους χρησιμοποιώντας έναν εύχρηστο level editor(διαθέσιμο σύντομα)

Επιτεύγματα Steam: Περισσότερα από 30 επιτεύγματα για να ξεκλειδώσετε παίζοντας αυτό το παιχνίδι και με το να είστε δημιουργικός.

Steam Cloud: Όπου και να παίζετε, σε PC ή Mac, στο σπίτι ή έξω, η πρόοδός σας θα αποθηκεύεται.
Απαιτήσεις συστήματος PC
Minimum:


OS:WindowsXP

Processor:Pentium4

Memory:1 GB RAM

Graphics:OpenGL compatible 128Mo VRAM

DirectX®:dx90c

Hard Drive:250 MB HD space

Sound:Integrated chipset OpenAL compatible

Recommended:


OS:Windows7

Processor:Core2

Memory:2 GB RAM

Graphics:OpenGL compatible 256Mo VRAM

DirectX®:dx90c

Hard Drive:400 MB HD space

Sound:Integrated chipset OpenAL compatible

Other Requirements:Broadband Internet connection

Απαιτήσεις συστήματος Mac
Minimum:


OS:Leopard

Processor:Core2

Memory:1 GB RAM

Graphics:Intel HD Graphics

Hard Drive:250 MB HD space

Sound:Integrated chipset OpenAL compatible
Recommended:


OS:SnowLeopard

Processor:Core2

Memory:2 GB RAM

Graphics:AMD Radeon HD

Hard Drive:400 MB HD space

Sound:Integrated chipset OpenAL compatible

Other Requirements:Broadband Internet connection
Απαιτήσεις συστήματος Linux
Minimum:


OS:Ubuntu 12.10

Processor:Core2

Memory:1 GB RAM

Graphics:Any Graphics Card with a working driver!

Hard Drive:250 MB HD space

Sound:Integrated chipset OpenAL compatible
Recommended:


OS:Ubuntu 12.10

Processor:Core2

Memory:2 GB RAM

Graphics:Any Graphics Card with a working driver!

Hard Drive:400 MB HD space

Sound:Integrated chipset OpenAL compatible

Other Requirements:Broadband Internet connection
Χρήσιμες κριτικές χρηστών