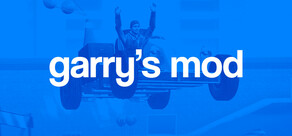 Garry's Mod 是一個物理實驗場。 不像一般遊戲,這款遊戲並沒有預定的目標或目的。 我們給您工具,您決定遊戲內容。 您可以叫出各種物件互相組合,創造新的道具,不論汽車、火箭、投石車還是連名字都沒有的機器,一切都由您決定。 不過若您對設計工程不拿手,也別擔心! 您還能把許多不同角色放在好笑的地方。
發售日: 2006年11月29日
2014年4月19日
An exploit was released last night that took advantage of the Source Engine's file sending mechanism which made it possible to send files with any extension to the client or server. This exploit is likely still active in all other Source Engine games so we're not going to go into specific details about it.

Needless to say that this was exploited in Garry's Mod on Windows to send dlls to clients and servers. As far as we are aware the exploit wasn't used to do anything malicious beyond propagating itself, spamming chat and changing server names. But to be safe we recommend that you consider deleting your Garry's Mod install and starting fresh. It might be a good idea to do an online virus scan too.
The patch we released this morning attempts to clean up any mess left behind by these exploits and patches the variety of methods which they used. If anyone has further information about the exploits, or any exploits left un-patched please email Garry Newman personally at garrynewman@gmail.com.
88 則回應
繼續閱讀
2014年4月4日
Here are a few quick fixes for the issues introduced by yesterday's update. Servers will need to be restarted.
Some known issues remain and will be addressed next week.


TTT: Fixed ironsights being broken due to changes from last update

Fixed .mp3 and .ogg playback becoming very expensive due to changes from last update

Fixed Father Grigori not being the king of animals

Entity:FireBullets no longer inflicts ammo-specific damage if the damage is 0 unless an ammo type is explicitly specified

IGModAudioChannel:SetTime now prints a warning if it is called on a non block streamed channel

Added IGModAudioChannel:IsBlockStreamed
126 則回應
繼續閱讀
關於此遊戲
Garry's Mod 是一個物理實驗場。 不像一般遊戲,這款遊戲並沒有預定的目標或目的。 我們給您工具,您決定遊戲內容。
您可以叫出各種物件互相組合,創造新的道具,不論汽車、火箭、投石車還是連名字都沒有的機器,一切都由您決定。
不過若您對設計工程不拿手,也別擔心! 您還能把許多不同角色放在好笑的地方。
系統需求 (PC)
Minimum:


OS: Windows® Vista/XP/2000

Processor: 1.7 GHz Processor

Memory: 512MB RAM

Graphics: DirectX® 8.1 level Graphics Card (Requires support for SSE)

Hard Drive: 150 MB

Other Requirements: Internet Connection

Recommended:


Processor: Pentium 4 processor (3.0GHz, or better)

Memory: 1GB RAM

Graphics: DirectX® 9 level Graphics Card

系統需求 (MAC)
Minimum: OS X version Snow Leopard 10.6.3, 1GB RAM, NVIDIA GeForce 8 or higher, ATI X1600 or higher, or Intel HD 3000 or higher Mouse, Keyboard, Internet Connection, Monitor
具參考價值的客戶評論