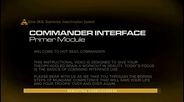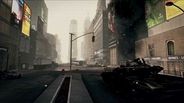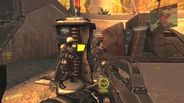 Explore war-torn post-apocalyptic landscapes and take fight against enemies using various weapons in this FPS/RTS hybrid.
Release Date: Sep 26, 2011
Watch all 4 trailers
Buy Nuclear Dawn - Four Pack
Includes four copies of Nuclear Dawn - a copy for yourself and three copies to send to your friends!
November 19th, 2013
Nuclear Dawn update 7.0 is now available as a beta, including client support for Linux.

If you're interested in giving the update a test, head up to the Beta Discussion forum at http://steamcommunity.com/app/17710/discussions/3/
13 comments
Read more
Reviews
"If Savage and Natural Selection were your games of choice you'll find a natural home in Nuclear Dawn."
– Rock Paper Shotgun
"...an exhilarating multiplayer experience."
8/10 – Destructoid
"A surprisingly deep and well-designed FPS/RTS hybrid."
83/100 – PC Gamer
About the Game
Nuclear Dawn is the first game to offer a full FPS and RTS experience, within a single gameplay model, without crippling or diluting either side of the game.
As a soldier, explore war-torn post-apocalyptic landscapes, modelled on modern cities, and take the fight to your enemies as armoured, assault or stealth infantry, using various weapons across ten distinct load-outs to accomplish your objectives. The first person shooter action in Nuclear Dawn is hard, fast and unforgiving, with weapons that rely on skill and tactics more than on twitch reflexes and map memorization.
Then, take Nuclear Dawn above the action, and play as the commander. Organize your fellow players in squads, and assign them to tactical objectives. Plan the resource routes for your army, and production of your structures for forward deployment. Exploit the terrain and resource point locations to block your enemies' advance, and crush their plans in an iron fist. Research and implement new technologies to give your soldiers the edge on the battlefield, and set up forward bases to lead the assault on your enemies, with a full complement of defensive and offensive structures to choose from, to build your perfect fortress.
Features
Two factions: The Empire and the Consortium have completely separate base-building paradigms.

RTS commander: Produce structures, research advanced technologies, unleash devastating strikes on the enemy, and lead your team to victory as a RTS commander.

Four classes: Each faction has four classes with various kit load outs, totalling over three dozen weapons.

Squad up: Squad-based 32 player full warfare battle mode.

Six maps: Travel across the largest, most detailed maps built in Source multiplayer to date.

Advanced Weaponry: As a commander, judiciously dispense healing to your troops, and death to their enemies, by managing your advanced abilities.

Stats and Unlocks: 60 ranks, 12 unlocks for each weapon, achievements, gizmos and more.

SDK: Nuclear Dawn Software Development Kit will be available for the community to be able to create custom maps, etc.

Source Powered: Based on the L4D2 engine and modified to bring you the ultimate online battle experience.

Steam Powered: Available for both Mac and PC through Steamplay with Steam Cloud support.

PC System Requirements
OS: Windows® 7 32/64-bit / Vista 32/64 / XP or higher

Processor: Intel Core 2 Duo 2.4GHz or equivalent

Memory: 2GB

Hard Disk Space: 6GB of free HDD space

Video Card: Video card must be 128 MB or more and should be a DirectX 9-compatible with support for Pixel Shader 2.0b (ATI Radeon HD 2900 - NVidia GeForce 8800)

Sound: DX 9.0c compatible sound card

Mac System Requirements
OS: MacOS X 10.6.7 or higher

Processor: Core 2 Duo 2.4 Ghz

Memory: 2GB RAM

Hard Disk Space: 6GB of free HDD space

Video Card: ATI Radeon HD 2400 / NVidia GeForce 8600M / Intel HD Graphics 3000

Not Supported: OS X 10.5.x, ATI X1600 or X1900 graphics, NVIDIA GeForce 7 graphics or Intel graphics less than Intel HD 3000.

Nuclear Dawn © 2011 Interwave Studios. Developed by Interwave Studios. Licensed exclusively worldwide to and published by Iceberg Interactive B.V. All brands, product names, and logos are trademarks or registered trademarks of their respective owners. All rights reserved. Made in Europe.
Helpful customer reviews