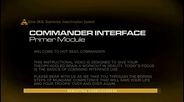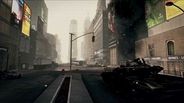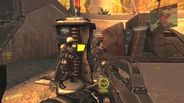 Esplora ambienti post-apocalittici dilaniati dalla guerra e combatti contro i nemici usando varie armi in questo ibrido FPS/RTS.
Data di rilascio: 26 set 2011
Guarda tutti e 4 i trailer
Acquista Nuclear Dawn - Four Pack
Includes four copies of Nuclear Dawn - a copy for yourself and three copies to send to your friends!
21 aprile
A game update has been released with the following fixes. Servers do not need to be updated.


Fix crash when downloading maps upon server connect on Mac and Linux.

Fix multiple mouse-related issues as commander on Mac and Linux.

Fix Authoring Tools such as Hammer crashing on launch.
4 commenti
Ulteriori informazioni
20 aprile
We have just released Nuclear Dawn Update 7.1 with full support for OSX, Windows and Linux.

Hello everyone, we've got some news for you!

- You may not have been aware yet but this game supports Steam Workshop. In this Update we have made several improvements for this feature.
- Another major addition, is that Linux players can now play against Mac and Windows players.
- We have also fixed several language options !

Here is the complete list of fixes and additions for Nuclear Dawn update 7.1:

General:

- Enhanced Linux support for the game to allow Linux players to play vs Mac and Windows players.
- Fixed Russian and Czech Languages not being selectable in Steam game properties.
- Fixed minimap placement issues that would sometimes occur after resolution change.
- Fixed issue where commander could get stuck on a ladder.
- Fixed sonic turret fire range being slightly shorter than lock-on range.
- Whitelisted r_decals client convar by community request.
- Improved overall stability.

Community-created Content:
- Updated Workshop map instructions link.
- Added missing "Final" Hammer compile configuration.
- Fixed typo in hammer fgd file causing Empire wall and barrier issues.
- Fixed client crash when subscribed to Workshop file that no longer exists or has been made private.
- Fixed server crash that could occur when attempting to sync Workshop maps when Steam was down.
- Fixed uploading maps of size > 100mb to Workshop.
- Increased individual user Workshop storage quota to 1gb.
- Greatly improved client subscribed Workshop map sync time on game launch.
- HTTPS map downloads with self-signed certificates now work.
- Clients now automatically download game server Workshop-synced maps directly from Workshop on connect.
- Map support files (scripts, loading image, etc.) now get automatically"bspzipped" into the map before upload if not already in map.
31 commenti
Ulteriori informazioni
Recensioni
"If Savage and Natural Selection were your games of choice you'll find a natural home in Nuclear Dawn."
– Rock Paper Shotgun
"...an exhilarating multiplayer experience."
8/10 – Destructoid
"A surprisingly deep and well-designed FPS/RTS hybrid."
83/100 – PC Gamer
Informazioni sul gioco
Nuclear Dawn è il primo videogioco a offrire un originale intreccio tra FPS e RTS, all'interno di un singolo modello di gameplay che salvaguarda i presupposti di ambedue i generi.
Nei panni di un soldato, esplora il paesaggio post apocalittico, caratterizzato da moderne città, e prendi parte alla battaglia combattendo come membro di una fanteria armata, di assalto o d'incognito, utilizzando vari tipi di armamenti tra i dieci diversi equipaggiamenti, al fine di completare con successo i tuoi obiettivi. La parte FPS di Nuclear Dawn è dura, veloce e impietosa; l'efficacia delle armi dipende molto dall'abilità e dalla tattica del giocatore, piuttosto che dai riflessi e dalla memorizzazione della mappa.
E ancora, prendi il controllo dell'azione di Nuclear Dawn dall'alto, e gioca come un comandante. Organizza i tuoi giocatori in squadre, e assegna loro degli obiettivi tattici. Segna gli itinerari da percorrere per rifornire le tue armi, e produci le strutture per svilupparle in futuro. Sfrutta il terreno e scopri i punti di rifornimento per bloccare l'avanzata dei nemici, e rovinare i loro piani. Conduci la ricerca e implementa nuove tecnologie per stimolare ancora di più i tuoi soldati sul campo di battaglia, e realizza basi d'avanguardia per guidare l'assalto contro il nemico, sfruttando al meglio il repertorio di strutture offensive o difensive, al fine di mettere a punto la tua fortezza perfetta.
Caratteristiche
Due fazioni distinte: l'Impero e il Consorzio, ognuna con paradigmi completamenti diversi in merito alla costruzione di basi.

Comandante RTS: Realizza strutture, conduci la ricerca di tecnologie avanzate, scatena devastanti attacchi contro il nemico, e porta la tua squadra alla vittoria nei panni di un comandante RTS.

Quattro classi: Ciascuna fazione presenta quattro classi con vari kit di equipaggiamento, per un totale di oltre tre dozzine di armi.

Gioco di squadra: Modalità di battaglia guerra totale a 32 giocatori organizzati in squadre.

Sei mappe: Muoviti attraverso le mappe multiplayer più vaste e dettagliate mai create con il Source.

Armamentario Avanzato: In qualità di comandante, distribuisci oculatamente le cure alle tue truppe e la morte ai tuoi nemici, padroneggiando le tue abilità avanzate.

Statistiche e Sbloccabili: 60 rank, 12 sbloccabili per ogni arma, achievement, gizmo e tanto altro.

SDK: Il Kit di Sviluppo di Nuclear Dawn verrà reso disponibile alla community per permetterle di creare contenuti personalizzati, come le mappe.

Source Powered: Basato sul motore di L4D2, modificato per l'occasione al fine di garantirti l'esperienza di battaglia online definitiva.

Steam Powered Disponibile sia per Mac sia per PC tramite Steamplay con supporto Steam Cloud.
Requisiti di sistema (PC)
SO: Windows® 7 32/64-bit / Vista 32/64 / XP o successivo

Processore: Intel Core 2 Duo a 2.4GHz o equivalente

RAM: 2 GB

Hard Disk: 6 GB di spazio libero

Scheda Video: La scheda grafica deve disporre di almeno 128 MB di VRAM, essere compatibile con DirectX 9 e supportare il Pixel Shader 2.0b (ATI Radeon HD 2900 - NVidia GeForce 8800)

Audio: Scheda audio compatibile con DX 9.0c
Requisiti di sistema (MAC)
OS: MacOS X 10.6.7 or higher

Processor: Core 2 Duo 2.4 Ghz

Memory: 2GB RAM

Hard Disk Space: 6GB of free HDD space

Video Card: ATI Radeon HD 2400 / NVidia GeForce 8600M / Intel HD Graphics 3000

Not Supported: OS X 10.5.x, ATI X1600 or X1900 graphics, NVIDIA GeForce 7 graphics or Intel graphics less than Intel HD 3000.

Requisiti di sistema (Linux)
OS: Ubuntu or Debian/Linux 12.04 or higher

Processor: Core 2 Duo 2.4 Ghz

Memory: 2GB RAM

Hard Disk Space: 6GB of free HDD space

Video Card: ATI Radeon HD 2400 / NVidia GeForce 8600M / Intel HD Graphics 3000

Nuclear Dawn © 2011 Interwave Studios. Developed by Interwave Studios. Licensed exclusively worldwide to and published by Iceberg Interactive B.V. All brands, product names, and logos are trademarks or registered trademarks of their respective owners. All rights reserved. Made in Europe.
Recensioni utili dai clienti