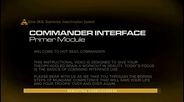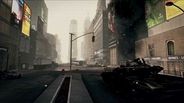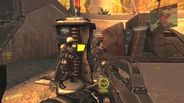 Explorez un paysage d'après-guerre post-apocalyptique et combattez des ennemis en utilisant des armes variées dans cet hybride FPS/RTS.
Date de parution: 26 sep 2011
Regarder les 4 vidéos
Acheter Nuclear Dawn - Four Pack
Inclut quatre copies de Nuclear Dawn - une copie pour vous et trois à envoyer à vos amis !
21 avril 2014
A game update has been released with the following fixes. Servers do not need to be updated.


Fix crash when downloading maps upon server connect on Mac and Linux.

Fix multiple mouse-related issues as commander on Mac and Linux.

Fix Authoring Tools such as Hammer crashing on launch.
4 commentaires
Lire la suite
20 avril 2014
We have just released Nuclear Dawn Update 7.1 with full support for OSX, Windows and Linux.

Hello everyone, we've got some news for you!

- You may not have been aware yet but this game supports Steam Workshop. In this Update we have made several improvements for this feature.
- Another major addition, is that Linux players can now play against Mac and Windows players.
- We have also fixed several language options !

Here is the complete list of fixes and additions for Nuclear Dawn update 7.1:

General:

- Enhanced Linux support for the game to allow Linux players to play vs Mac and Windows players.
- Fixed Russian and Czech Languages not being selectable in Steam game properties.
- Fixed minimap placement issues that would sometimes occur after resolution change.
- Fixed issue where commander could get stuck on a ladder.
- Fixed sonic turret fire range being slightly shorter than lock-on range.
- Whitelisted r_decals client convar by community request.
- Improved overall stability.

Community-created Content:
- Updated Workshop map instructions link.
- Added missing "Final" Hammer compile configuration.
- Fixed typo in hammer fgd file causing Empire wall and barrier issues.
- Fixed client crash when subscribed to Workshop file that no longer exists or has been made private.
- Fixed server crash that could occur when attempting to sync Workshop maps when Steam was down.
- Fixed uploading maps of size > 100mb to Workshop.
- Increased individual user Workshop storage quota to 1gb.
- Greatly improved client subscribed Workshop map sync time on game launch.
- HTTPS map downloads with self-signed certificates now work.
- Clients now automatically download game server Workshop-synced maps directly from Workshop on connect.
- Map support files (scripts, loading image, etc.) now get automatically"bspzipped" into the map before upload if not already in map.
29 commentaires
Lire la suite
Articles
"Si Savage et Natural Selection ont été vos jeux de prédilection, vous retrouverez quasiment les mêmes sensations dans Nuclear Dawn."
– Rock Paper Shotgun
"...une expérience multijoueur exaltante."
8/10 – Destructoid
"C'est une grande surprise et un hybride bien projeté de FPS/RTS."."
83/100 – PC Gamer
À propos du jeu
Nuclear Dawn est le premier jeu à offrir une expérience complète de FPS et RTS sans paralyser ou diluer l'autre partie du jeu.
Incarnez un soldat dans un paysage déchiré par la guerre post-apocalyptique, modelé sur des villes modernes et combattez vos ennemis avec une infanterie blindée, d'assaut ou furtive en utilisant diverses armes et charges pour atteindre vos objectifs. L'action à la première personne dans Nuclear Dawn est difficile, rapide et impitoyable avec des armes qui s'appuient sur les compétences et les tactiques plus que sur les réflexes et la mémorisation de carte.
Ensuite, amenez Nuclear Dawn au-dessus de l'action et jouez en tant que commandant. Organisez vos compagnons d'arme en équipes et affectez-les à des objectifs tactiques. Planifiez les itinéraires des ressources pour votre armée et la production de vos structures pour le déploiement du front.
Exploitez le terrain et la localisation des points de ressources pour bloquer l'avance tactique de vos ennemis et écrasez leurs plans dans une poigne de fer. Recherchez et mettez en œuvre de nouvelles technologies pour donner à vos soldats le meilleur sur le champ de bataille et mettez en place des bases avancées pour mener l'assaut sur vos ennemis, avec des structures au choix pleinement défensives et offensives et mettez-les à niveau pour construire votre forteresse parfaite.
Comprend
Deux factions distinctes : l'Empire et le Consortium

Commandement de stratégie en temps réel : Produisez des structures, faites des recherches technologiques et frappez votre ennemi au cœur de son système. Vous êtes le commandant, menez vos troupes à la victoire.

Quatre classes jouables : Chacune avec trois sous-classe, plus le rôle de commandant.

Créez des équipes : Escouades de 32 joueurs en mode battle.

6 cartes : Parcourez les cartes multijoueurs les plus détaillées conçues à partir du moteur Source.

Armement de pointe : En tant que commandant, soignez vos troupes et combattez les ennemis avec vos aptitudes avancées.

Statistiques et bonus : 60 grades, 12 bonus pour chaque arme, succès et plus encore.

SDK : Le kit de développement pour Nuclear Dawn sera disponible pour la communauté pour créer des cartes personnalisées.

Conçu avec Source : Basé sur le moteur de L4D2 et modifié pour vous apporter l'expérience ultime de combat en ligne.

Fonctionnalités Steam : Disponible pour Mac et PC avec Steamplay et le support du Steam Cloud.
Configuration requise (PC)
Système d'exploitation : Windows® 7 32/64-bit / Vista 32/64 / XP ou supérieur

Processeur : Intel Core 2 Duo 2.4 GHz ou équivalent

Mémoire vive : 2 Go de RAM

Disque dur : 6 Go d'espace disque disponible

Carte graphique : La carte graphique doit posséder 128 Mo de mémoire vidéo ou plus et doit être compatible DirectX 9 avec Pixel Shader 2.0b (ATI Radeon HD 2900 - NVidia GeForce 8800)

Son : Carte son compatible DirectX 9.0c
Configuration requise (MAC)
Système d'exploitation : Mac OS X version 10.6.7 ou supérieure

Processeur : Core 2 Duo 2.4 GHz

Mémoire vive : 2 Go de RAM

Disque dur : 6 Go d'espace disque disponible

Carte graphique : ATI Radeon HD 2400 / NVidia GeForce 8600M / Intel HD Graphics 3000

Non Supporté : Mac OS X versions 10.5.x, Cartes graphiques ATI X1600 ou X1900, Carte graphique NVIDIA GeForce 7 ou les cartes graphiques Intel inférieures à Intel HD 3000.
Configuration requise (Linux)
OS: Ubuntu or Debian/Linux 12.04 or higher

Processor: Core 2 Duo 2.4 Ghz

Memory: 2GB RAM

Hard Disk Space: 6GB of free HDD space

Video Card: ATI Radeon HD 2400 / NVidia GeForce 8600M / Intel HD Graphics 3000

Nuclear Dawn © 2011 Interwave Studios. Developed by Interwave Studios. Licensed exclusively worldwide to and published by Iceberg Interactive B.V. All brands, product names, and logos are trademarks or registered trademarks of their respective owners. All rights reserved. Made in Europe.
Évaluations intéressantes des utilisateurs