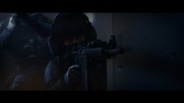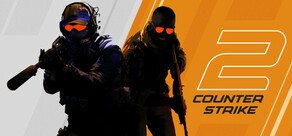 Counter-Strike: Global Offensive (CS: GO) prohlubuje herní mechanismy týmových akčních her, tedy žánru, jehož průkopníkem byl před 12 lety první díl této hry. CS: GO obsahuje nové mapy, postavy, zbraně a přináší vylepšené verze původního obsahu z předešlých CS her (de_dust apod.).
Datum vydání: 21. srp. 2012
Sledovat všechny 8 upoutávky
Koupit Counter-Strike: Global Offensive
Balíčky obsahující tuto hru
Koupit Counter-Strike Complete
Obsahuje následující položky (celkem 4): Counter-Strike, Counter-Strike: Condition Zero, Counter-Strike: Source, Counter-Strike: Global Offensive
Koupit Valve Complete Pack
Obsahuje následující položky (celkem 24): Counter-Strike, Team Fortress Classic, Day of Defeat, Deathmatch Classic, Half-Life: Opposing Force, Ricochet, Half-Life, Counter-Strike: Condition Zero, Half-Life: Blue Shift, Half-Life 2, Counter-Strike: Source, Half-Life: Source, Day of Defeat: Source, Half-Life 2: Deathmatch, Half-Life 2: Lost Coast, Half-Life 2: Episode One, Half-Life Deathmatch: Source, Left 4 Dead, Half-Life 2: Episode Two, Team Fortress 2, Portal, Left 4 Dead 2, Portal 2, Counter-Strike: Global Offensive
2. září
As we consider what will be included in the next big Operation, we wanted to talk a bit about community made maps and how they are selected.

The CS:GO workshop community has generated a ton of custom made maps of increasingly high quality. We're currently in our fourth Operation, and so far Operations have featured a total of 21 unique community made maps. On average, each community map has earned over $23,000, per Operation it was featured in.

Deciding which maps are included in an Operation involves much consideration of several distinct criteria. Every map is considered and evaluated on its own individual merits. The final decision is made by carefully weighing each of the following contributing factors:


Theme / Aesthetic Quality
Maps should succeed at bringing players into the game by presenting an attractive and visually appealing space. Strong aesthetic quality should make players happy to spend time in the map, independent of gameplay considerations. This criteria may include a cohesive theme for the map, or a consistent style that helps players fulfill a fantasy. A good-looking map with a high level of polish that matches the quality of the official maps is a requirement, but a map with an interesting or unique core theme with spaces that feel like a real place, is of significant value. Our goal is not to dismiss any map out of hand, but rather to ensure that Operations include great-looking maps with consistent aesthetic quality.
Gameplay / Fun / Retention
If great visuals bring players in, great gameplay gets them to stay. When players are challenged or are having fun on a map, they will choose to play on the map over and over again. This is called Player Retention and is achieved by creating a map that is balanced, has lots of opportunities for a player/team to learn new strategies, develop new skills or have fun, new experiences. Ideally we want CS:GO's maps to enjoy extended popularity due to strong gameplay even after the initial fantasy has waned. This will ensure that a map will stick around and keep players happy for a long time. Maps that don't objectively meet these criteria will score poorly in this area.
Playtime / Interest
Community play time for workshop maps is a primary driving factor for determining map popularity, but community interest also plays a factor. Interest is a combination of a bunch of components including workshop ratings and community discussion, but (if applicable) we value how many people are currently playing a map and how much they play it as the most important factor in this category. The Playtime / Interest category is considered a wildcard category for us and will multiply the value of the first two categories, but can't make up for a map that scores very low in them.
Maps that excel in all three categories have a higher likelihood of being included in an Operation.
FAQ
My map wasn't selected for this Operation, is it possible it'll make it into a future operation?
Yes. If a map meets the bar on the criteria above, but did not get selected, it is still eligible to be included in future operations.
Will my map be considered for an Operation if it is not uploaded to the workshop?
No. Maps need to be on the CS:GO workshop to be considered in an Operation. Additionally, they need to be in a "shippable" state before Valve make the map picks for the upcoming Operation. Ideally, the map has also been played a bunch by the community and has gone through a lot of rounds of feedback and iteration.
But if it meets the bar and was submitted to the workshop on time, why wasn't it selected?
When the group of maps are selected for an Operation, the maps are selected so that they work as a collection. Our goal is to provide a collection of strong maps that have good gameplay variety and unique visuals that appeal to different groups of people. If your map meets the bar, but wasn't selected, it may have not fit well with the group selected and will be considered next time.
How important is "theme" in a map?
We consider theme to be very important. We tend to see a lot of maps that all have similar themes (warehouses, generic industrial, generic factories, etc) or maps that tend to heavily share themes with maps we've already shipped. Creating a map with a unique theme will help your map stand out to the community and will increase your chances of getting noticed/selected.
Will non-Classic (arms race, demolition etc.) maps ever be included in an Operation?
There are a lot of great non-Classic maps on the Workshop and we're working on ways to include them in future Operations while still generating enough revenue for the map authors, but for now, we're only including maps that support Classic modes.
What's more important: New and novel features or tried and true familiar gameplay?
The short answer is that they are both equally important and different types players will value them differently. Players who have been playing for a long time have built up a lot of skills and expectations and playing a map that feels "familiar" to them is very important. But on the other hand, there are a lot of players who value new experiences which they can share with their friends and have fun. Producing a map that is both new and incorporates familiar things from classic maps is a good goal when producing a map.
360 komentářů
Zjistit více
29. srpna
The CS:GO workshop community constantly amazes us with weapon finishes and stickers of increasingly high quality. We have currently shipped over 70 weapon submissions made by the community and all together, CS:GO weapon finish creators have earned over $3 million, with each finish earning over $40,000 on average.

Since shipping the first community case, we've gathered and responded to a variety of contributor questions. Common questions include "how do I get my submission in a case?", and "what can I do better to get my work noticed?". These are useful questions to answer for all contributors, so we've outlined our answers in the form of contributor tips below:

Tips for Contributors

Submit only high quality designs that were made by you. The entirety of the submission must be your creation; no clip art. It must be original content and if the work is the result of collaboration then every contributor must be listed in the contributor revenue share. The designs that you submit must be of high quality in execution. Showing your process is a great way to stand out and demonstrate the quality and originality of your work.


For weapon finishes, consider making finishes for weapons that have few high quality submissions. Some weapons don't have a lot of high quality finishes submitted for them (Duel Berettas and Negev for example). Making high quality original finishes for those weapons is great way to stand out and increase you chances of making it into a case. Keep in mind each item in a case gets an equal share of the revenue.


Vary the techniques, themes and finish types, and try to experiment with new ones. When putting together cases and capsules we look for items that vary in technique and theme. Technique is the type of artwork that is used. Graphic patterns and hand painted designs are examples of different techniques. Example for themes would be finishes that look Sci-fi or Military. If you are making finishes for a particular weapon you may want to make one with a technique or theme that is under-represented, or hasn't been attempted yet. Certain types of finishes are also underrepresented in the workshop. In particular finishes that allow for flexibility in the way a pattern is applied to a weapon. These offer players a chance to get a unique version of a weapon finish.


Don't fixate on bold designs. Cases and capsules also contain designs that vary in saturation and contrast. Currently on the workshop we see many high contrast highly saturated designs. These designs can be identified from a distance but equally important are designs that are subtle enough to only be noticed when held, as different players have different preferences when it comes to broadcasting their weapon finish choice. Try making designs that vary in saturation and contrast. Sometimes making a subtle design is actually harder than a bold one.


Don't forget about popularity. Getting your finish upvoted and noticed is a great way to demonstrate desirability and collect feedback that will help you iterate on it. One of the factors we use to gauge community interest is the popularity of a submission.
Hopefully this information is helpful when you are making decisions on what to work on. We look forward to seeing even more amazing work from the CS:GO Community.
254 komentářů
Zjistit více
Operation Breakout



Purchase an All Access Pass to get these new features:

Participation in Operation Missions

45 new weapon finishes drop as mission rewards

Competitive stat tracking

Leaderboad ranking with your friends

Exclusive acccess to the new Operation weapon case
O hře
Counter-Strike: Global Offensive (CS: GO) prohlubuje herní mechanismy týmových akčních her, tedy žánru, jehož průkopníkem byl před 12 lety první díl této hry.

CS: GO obsahuje nové mapy, postavy, zbraně a přináší vylepšené verze původního obsahu z předešlých CS her (de_dust apod.). A navíc CS: GO představí nové herní módy, vyhledávání zápasů, herní žebříčky a další.

"Counter-Strike překvapil scénu herního průmyslu, když se tento mód stal nejvíce hranou akční PC hrou na světě prakticky ihned po vydání v srpnu 1999," řekl Doug Lombardi ze společnosti Valve. "Za uplynulých 12 let byla jednou z nejhranějších her na světě, hvězdou herních turnajů a prodalo se jí více než 25 miliónů kusů na celém světě. CS: GO slibuje rozšíření oceňované hratelnosti na PC ale také na konzolích nové generace a na Mac."
Systémové požadavky (PC)
Operační systém: Windows® 7/Vista/XP

Procesor: Intel® Core™ 2 Duo E6600 nebo AMD Phenom™ X3 8750 procesor nebo lepší

Paměť: 1 GB XP / 2 GB Vista

Pevný disk: alespoň 7.6 GB volného místa

Grafická karta: grafická karta s 256 MB nebo více, kompatibilní s DirectX a s podporou Pixel Shaderu 3.0
Systémové požadavky (MAC)
Operační systém: MacOS X 10.6.6 nebo novější

Procesor: Intel Core Duo Procesor (2 GHz nebo lepší)

Paměť: 2 GB RAM

Pevný disk: alespoň 7.6 GB volného místa

Grafická karta: ATI Radeon HD 2400 nebo lepší / NVidia 8600M nebo lepší
Užitečné recenze od zákazníků