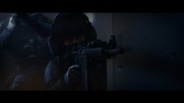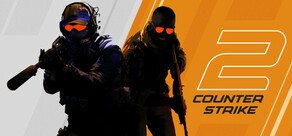 Counter-Strike: Global Offensive (CS: GO) will expand upon the team-based action gameplay that it pioneered when it was launched 12 years ago. CS: GO features new maps, characters, and weapons and delivers updated versions of the classic CS content (de_dust, etc.).
發售日: 2012年8月21日
觀看所有 8 預告片
購買 Counter-Strike: Global Offensive
包含此遊戲之套件
購買 Valve Complete Pack
包含 24 個項目: Counter-Strike, Team Fortress Classic, Day of Defeat, Deathmatch Classic, Half-Life: Opposing Force, Ricochet, Half-Life, Counter-Strike: Condition Zero, Half-Life: Blue Shift, Half-Life 2, Counter-Strike: Source, Half-Life: Source, Day of Defeat: Source, Half-Life 2: Deathmatch, Half-Life 2: Lost Coast, Half-Life 2: Episode One, Half-Life Deathmatch: Source, Left 4 Dead, Half-Life 2: Episode Two, Team Fortress 2, Portal, Left 4 Dead 2, Portal 2, Counter-Strike: Global Offensive
2014年6月11日
Recently we received a DMCA takedown notice regarding copyright infringement with respect to the the M4A4 | Howl, and a community sticker, Howling Dawn, claiming that the artwork was not originally created by the stated contributors. This matter is extremely serious, and we have taken appropriate action to resolve it.

When we launched the CS:GO Items Workshop, our goal was to provide artists with a space to share their creative ideas. By design, the Items Workshop has very low friction for artists to submit their work – new contributions do not require Valve review or approval. To ensure that these contributions represent original content, we require that all Workshop contributors sign a legal agreement confirming that their contributions are original. We also enable the community to monitor Workshop submissions and identify copies and plagiarism via the report flag.

All contributors share joint responsibility for the originality of their Workshop submission, and therefore share joint liability for claims of copyright infringement. That is, if two or more artists collaborate on a submission and the submission contains intellectual property that isn't their own, all artists involved in the submission will share in the consequences.

For the items in question, the following steps have been taken:

Both contributors have received Steam Community bans. They receive no proceeds from either item, and both items have been removed from the game.

For owners of the M4A4 | Howl and Howling Dawn sticker, those items have been replaced by an alternative designed by the CS:GO team. These items will never be produced again, and have been assigned the 'Contraband' rarity.

All other in-game items that involve at least one of the contributors in their revenue share have been discontinued.

The Huntsman Case and Community Sticker Capsule have been revised to replace the copied and discontinued items.

Moving forward, we will no longer work with the contributors and we will not ship any existing Workshop submission that credits their involvement.
The cost for everyone involved in the resolution of this issue has been significant, including our players and community members. It takes considerable time and effort for the CS:GO team to resolve copyright infringement disputes, but fortunately copying is rare – the CS:GO community has submitted tens of thousands of unique entries to the Workshop, and we have shipped dozens of your designs without a problem.
To ensure that we don't have issues in the future, we need your help. Please only contribute original work. If you see any items that appear to violate the Workshop copyright policy, please direct the copyright owner to tell us via Valve's
DMCA takedown
page. Together we can keep the Workshop a safe place for artists and their hard work.
911 則回應
繼續閱讀
2014年6月4日
Release Notes for 6/4/2014

[ MATCHMAKING ]
- When a player has been banned for cheating (via VAC or Overwatch), all Skill Group adjustments from that player's recent wins will be reverted for their partied teammates as well as their opponents.

[ MISC ]
- The "thirdperson" and related commands are now executable by servers (for mods and plugins).
- Added a server convar (sv_allow_thirdperson) which allows servers to set players to third person mode.
- The env_fog_controller entity now has a field and input to scale the amount fog is adjusted when players zoom (with scoped weapons).
- Community tournament servers with built-in round backups enabled will automatically restore all player data upon reconnection and this in most cases will avoid having to load round backups.
262 則回應
繼續閱讀
Operation Breakout



Purchase an All Access Pass to get these new features:

Participation in Operation Missions

45 new weapon finishes drop as mission rewards

Competitive stat tracking

Leaderboad ranking with your friends

Exclusive acccess to the new Operation weapon case
關於此遊戲
Counter-Strike: Global Offensive (CS: GO) will expand upon the team-based action gameplay that it pioneered when it was launched 12 years ago.

CS: GO features new maps, characters, and weapons and delivers updated versions of the classic CS content (de_dust, etc.). In addition, CS: GO will introduce new gameplay modes, matchmaking, leader boards, and more.

"Counter-Strike took the gaming industry by surprise when the unlikely MOD became the most played online PC action game in the world almost immediately after its release in August 1999," said Doug Lombardi at Valve. "For the past 12 years, it has continued to be one of the most-played games in the world, headline competitive gaming tournaments and selling over 25 million units worldwide across the franchise. CS: GO promises to expand on CS' award-winning gameplay and deliver it to gamers on the PC as well as the next gen consoles and the Mac."
系統需求 (PC)
OS: Windows® 7/Vista/XP

Processor: Intel® Core™ 2 Duo E6600 or AMD Phenom™ X3 8750 processor or better

Memory: 1GB XP / 2GB Vista

Hard Disk Space: At least 7.6GB of Space

Video Card: Video card must be 256 MB or more and should be a DirectX 9-compatible with support for Pixel Shader 3.0
系統需求 (MAC)
OS: MacOS X 10.6.6 or higher

Processor: Intel Core Duo Processor (2GHz or better)

Memory: 2GB RAM

Hard Disk Space: At least 7.6GB of Space

Video Card: ATI Radeon HD 2400 or better / NVidia 8600M or better
具參考價值的客戶評論