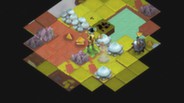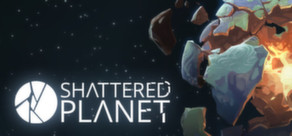 Поверхность планеты постоянно изменяется. Исследуйте ее, несмотря на опасности, и постарайтесь уцелеть! На данный момент Shattered Planet - это самая красивая, привлекательная и смертоносная роуглайк-РПГ. Оправдывайте свое звание ученого в режиме исследователя, ежедневных испытаниях или трех жутко сложных сценариях.
Дата выхода: 3 июл, 2014
Просмотреть в высоком качестве
Купить Shattered Planet
СКИДКА НА ВСЮ НЕДЕЛЮ! Предложение заканчивается 29 сентября
18 сентября
First, to everyone who we saw at PAX Prime and Boston Festival of Indie Games, you rock! Thanks for stopping by!

With the update we JUST NOW pushed live, each class now not only has a unique passive ability, but also an active ability:


Renegade ability: Activate to gain Strength for 5 turns

Assassin ability: Activate to gain Stealth for 30 turns

Robot ability: Activate to send an item back to the ship(!) (costs Scrap)

Emissary ability: Activate to gain Fate for 5 turns

Exile ability: Activate to heal self AND pet
By default, you can only use a class ability once per run. However, you can
spend Scrap to permanently upgrade a class ability
, either by making the base ability more powerful, or to add extra 'charges' to the ability, allowing you to use it up to 5 times per run.
If you were subscribed to
the Shattered Planet newsletter
, you probably already knew all of this! Plus you got a screenshot preview. Nice.
We're looking forward to hearing your feedback on the balance of the abilities, so let us know what you think! Please!
P.S.
There's only 7 days remaining on the
Moon Hunters Kickstarter
! Maybe check it out if you're into mythology, pixel art, or RPGs?
Комментариев: 3
Подробнее
14 сентября
In 20 minutes (so 9pm EST), Artistry in Games is streaming Shattered Planet and giving away free keys!

Watch it on Twitch here!

Good luck, planeteers!
Комментариев: 0
Подробнее
Об игре
Поверхность планеты постоянно изменяется. Исследуйте ее, несмотря на опасности, и постарайтесь уцелеть! На данный момент Shattered Planet - это самая красивая, привлекательная и смертоносная роуглайк-РПГ.
Галактический Союз поставил перед вами четкую задачу: исследовать инопланетный мир. Во имя Науки! Оправдывайте свое звание ученого в режиме исследователя, ежедневных испытаниях или трех жутко сложных сценариях. В перерывах между миссиями используйте собранный скрап, чтобы улучшать свои характеристики. Только помните - когда вы погибнете, все ваши вещи пропадут даром.
Особенности:
Каждый раз заново генерируемые уровни

200+ предметов, от мечей и гранат до печенек

Десятки инопланетных монстров, с которыми можно сразиться или подружиться

Всем даются одинаковые ежедневные испытания - сравнивайте свои результаты с друзьями

Классовая система - у каждого клона свое преимущество

Клонирование питомцев - настраивайте ДНК своих спутников в их собственных баках клонирования
Системные требования (ПК)
Minimum:


OS: Windows XP or later

Processor: 1.Ghz

Memory: 2 GB RAM

Graphics: X1950 Pro, 7900 GT. 1024 x 768 or larger resolution

DirectX: Version 9.0c

Hard Drive: 650 MB available space
Системные требования (MAC)
Minimum:


OS: OS X Lion 10.8.5

Processor: Dual Core CPU

Memory: 1 GB RAM

Graphics: OpenGL 3.0 compliant with 512MB of video RAM. 1024 x 768 or larger resolution

Hard Drive: 650 MB available space
Recommended:


OS: OS X Mountain Lion 10.8.5

Processor: Dual Core CPU

Memory: 2 MB RAM

Graphics: OpenGL 3.0 compliant with 512MB of video RAM. 1024 x 768 or larger resolution

Hard Drive: 650 MB available space
Полезные обзоры покупателей
Название:
Shattered Planet
Жанр:
Инди
,
Ролевые игры
,
Стратегии
Разработчик:
Kitfox Games
Издатель:
Kitfox Games
Дата выхода:
3 июл, 2014
Языки:
| | Интерфейс | Озвучка | Субтитры |
| --- | --- | --- | --- |
| русский | | | |
| английский | | | |
| французский | | | |
| итальянский | | | |
| бразильский португальский | | | |
| немецкий | | | |
Полный список 6 поддерживаемых языков