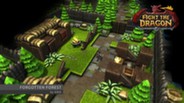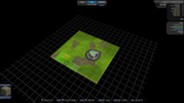 A COMMUNITY CREATED Hack'n Slash RPG where players can team up and tackle exciting adventures made by other community members in our in-game Adventure Construction Kit - It's DIABLO meets LITTLE BIG PLANET!
출시 날짜: 2014년 3월 27일
모든 3 예고편 보기
앞서 해보는 게임
지금 바로 플레이할 수 있습니다. 게임이 개발되는 과정에 참여하세요.
알림: 앞서 해보기 게임은 개발이 진행됨에 따라 크게 바뀔 수 있습니다. 현재 상태에서 이 게임에 흥미가 생기지 않는다면, 개발이 더 진행될 때까지 기다려보는 것도 좋습니다. 더 알아보기
개발자의 한마디:
"
Adventurers Wanted!
You get access to Fight The Dragon in an early, unfinished but very playable state, where you can go adventuring in SP, Local Split-screen and online MP games as well as create, play and share your own adventures with other players.
This is your chance to get in early and help us shape the final features and content for Fight The Dragon.
Ongoing Development
Fight The Dragon development is in high gear and we are adding new features weekly, fixing bugs promptly and listening to our users feedback and using that to improve the game.
We have a long list of features and content we plan to add and here are just a few of them that are already in development...
- New character classes
- Customisable character skins and heads (including Steam Workshop)
- More enemies and more enemy behaviours
- More loot & weapons including ranged player weapons
- More content for the Adventure Construction Kit
- Procedural dungeon system for alternate gameplay mechanic
- Online PvP death-match arena (battle out your best characters)
+ LOTS MORE
A regularly updated current & planned feature list and FAQ can be found here...
http://steamcommunity.com/app/250560/discussions/0/558751660786031250/
Come join us on this awesome adventure and help us make Fight The Dragon the ultimate short form Hack'n Slash game!"
더 읽어보기
Fight The Dragon Two Pack 구매
Includes two copies of the base game - Send the extra copy to your friends.
Fight The Dragon Four Pack 구매
Includes four copies of the base game - Send the extra copies to your friends.
2014년 9월 10일
Welcome to Alpha 4.5 - Update 25!

We are back from PAX Prime and it was a blast! So many people enjoyed playing FTD, and we got so much great feedback, just from watching players faces as they played :-)

Alpha 4.5 is mainly a polish update but we've snuck in quite a few changes and new features that we feel really help key aspects of the game.


Attack Cancelling
Based on feedback from players at PAX, we've implemented a system to cancel queued attacks. You can cancel an attack two ways:
-Dodge Roll at any point during the attack. It will cancel the next attack and dodge roll at the end of your current attack. If you don't have enough stamina, the attack will still end, you just won't start a dodge roll.
-Block at the end of an attack. Even if you had another attack queued up, blocking will cancel that attack.
This will hopefully make long combos slightly less punishing, since it's easy to accidentally trigger a 2 or 2 stage combo.
Time Of Day Triggers
Triggers can now change the Time Of Day of an adventure. A single trigger can change the TIme Of Day and the environment effect, so you won't need to use two triggers to do both. We've also changed the layout of the Trigger Inspector based on your feedback, hopefully making it a bit clearer and easier to understand.
Lots of usability stuff
In-person playtesting is always a great opportunity to test your game with new players, and demoing at PAX has highlighted a lot of potentially problematic areas that we might not explain or make as obvious as we could.
This is going to be an ongoing process, but we've made a lot of small tweaks and changes in this update to help alleviate some of the problem areas we saw at PAX.
Alpha 4.5 Change List
New
Added attack cancelling with Block and Dodge Roll

Added monthly and weekly creator leaderboards

Added "Favourite Adventure" button to Game Over screen - marks the adventure with a purple icon on the world map (We will be using this data for more features in future)

Added a small chance for Rain while at Home

Added a small light to the character at night

ACK: Added Red/Green colour options for Decals

ACK: Triggers can now change the Time Of Day

On first play on WIN and LINUX, we push game in native res, fullscreen
Changes/Improvements
Added more on-screen help, particularly when using a controller

Added a breakdown of class-specific loot types on the New Character screen (even includes some new upcoming item types)

Fixed a lot of fog of war shimmering around large props like trees

Enemies will now avoid pathfinding through water whenever possible

Added some more loading screen hints

Player now goes into fall animation when falling off things

Enemies being attacked by multiple players will now switch targets more frequently

Random adventure filter now switches from EASY to SURPRISE ME after the first download

Removed colliders on some smaller props (mostly small plants and crystals)

Made NPC dialogue text a bit larger

Rock Golems now bleed white

Tweaked texture on Mini-Golems to make them stand out a bit more

Tweaked visual design of Select Character screen

Door Key Icons now appear through Fog Of War

Added an outline to some interactive objects (Chests and Home screen objects)

(Controller) Input is now blocked while game is ending to avoid accidentally rating adventures incorrectly

(Controller) RB+Y Button combination to swap weapon should now be more forgiving

ACK: Changed layout of Trigger inspector. Instead of selecting "Change FX" and then selecting "None" to disable an effect, you can choose between "Don't Change", "Disable Effect" or "Change Effect"

ACK: Can now use the word "Author" in Adventure names and Descriptions
Fixes
Fixed enemy health bar disappearing in split screen if one player dies

Fixed abilities not displaying enabled/disabled state correctly

Fixed enemies not playing hit noises while on fire

Fixed enemies spamming hit noises when electrified/poisoned

Fixed neutral ratings not being recorded if adventure hadn't been rated before

Loading screen stats should no longer display stats that are 0 eg. "You've killed 0 skeletons"

Fixed some UI hanging over the opposite side of the screen in Split-Screen

ACK: Fixed decals not being the correct colour/size when being placed

Fixed showing CLOSE button on class select screen when it's the first character
댓글 0 개
더 읽어보기
2014년 9월 4일
I can't remember who asked me to make a video from PAX but I remembered so here it is...

http://steamcommunity.com/sharedfiles/filedetails/?id=310057240

As the video says... I want to say a HUGE thanks to our awesome Fight The Dragon community on Steam for helping us make Fight The Dragon such a fantastic game.

From the awesome feedback and suggestions you've all contributed to the amazing adventures many of you have created - Fight The Dragon wouldn't be the game it is today without the countless hours you've all put into it with us.

Now that I am back from PAX we'll start back with our regular updates - alpha 4.5 will most likely just be a polish update that we prepared for PAX, but we might sneak some new goodies into there too ;)

Thanks again everyone!
댓글 3 개
더 읽어보기
게임 정보
Build, Explore, Battle & Loot in this GAUNTLET inspired USER CREATED hack'n slash
Create & share Adventures like a true Dungeon Master of old!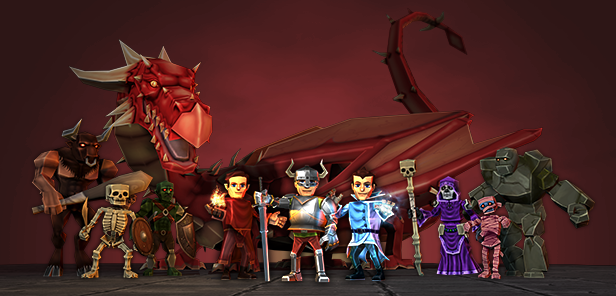 Fight The Dragon is a
COMMUNITY CREATED
Hack'n Slash RPG where players can team up and tackle exciting adventures made by other community members in our in-game Adventure Construction Kit (ACK).
It's DIABLO meets LITTLE BIG PLANET
RPG Gamer interview at PAX Prime 2014
https://www.youtube.com/watch?v=_2_ZCZhrStE
Our Latest Dev Let's Play 7 Video... 1st August 2014
http://steamcommunity.com//sharedfiles/filedetails/?id=294385674
See all of our Dev Let's Play videos here...
http://steamcommunity.com/app/250560/discussions/0/43099721603885411/
Players can play single player, local split-screen (2 players) or online multiplayer (4 players) to complete 10-15 minute adventures in a non-linear order, which allows players to jump in for a quick fix or play multiple adventures over longer play sessions. Collect loot, level up, conquer enemies and become a master adventurer!
Become the ultimate Dungeon Master you always dreamed of being!
Fight The Dragon ships with a highly flexible in-game Adventure Construction Kit (ACK) that allows players to design, play and share their own adventures with other players on all platforms around the world.
The ACK (as is the gameplay) is designed to be as intuitive to use via a gamepad as it is via mouse and keyboard. Creators are able to sculpt and paint environments, place props, enemies, NPCs, Traps, checkpoints and other key game elements including hooking up basic logic systems for switches/gates and traps.
The Fight The Dragon community have already published over 1600 fantastic adventures, which means we have hundreds of hours of gameplay already created.
ACK FEATURES
Great assortment of Melee, Ranged and Mini-Boss Enemies

Large selection of textures to paint environments with

Static & Dynamic props including realtime lights, traps, bridges & more

Super intuitive editor allowing rapid design

In editor play testing at any time
Dragon Battle Arena
As heroes complete adventures and reach milestones, they earn tickets that allow them to go "Fight The Dragon" in the ultimate dragon battle arena.
Every player has their own dragon to fight, and each dragon has MEGA HP, so killing your dragon will require many encounters and a lot of skill. The damage you do to your dragon is persistent between play sessions, so collect as many tickets as you can and go battle it out! Each ticket grants the player 3 lives, but be warned, there are more ways to die in the dragon arena than just the dragon, so stay alert!
Key Game Features
In-Game Adventure Construction Kit – Create and share Adventures!

Over 100 hours of unique gameplay created by our community so far!

Action packed Hack-and-Slash Adventuring in your own creations

Female and Male versions of all of our classes

Local Drop-In Split-Screen Co-Op

Up to 4 player online Co-Op (cross platform)

LAN server for local 4 player Co-Op

Intense Dragon Fights with special dragon loot

Full gamepad & Big Picture support
State Of the Game - FAQs
Game - Current State & FAQ
http://steamcommunity.com/app/250560/discussions/0/558751660786031250/
Adventure Construction Kit - Current State & FAQ
http://steamcommunity.com/app/250560/discussions/0/558751812695879447/
시스템 요구 사항 (PC)
Minimum:


OS: Windows XP+

Processor: Intel i3+ or equivalent

Memory: 1 GB RAM

Graphics: Nvidia 8000, Radeon HD3000, Intel HD 4000+

DirectX: Version 9.0c

Hard Drive: 500 MB available space
Recommended:


OS: Windows 7+

Processor: Intel i5+ or equivalent

Memory: 2 GB RAM

Graphics: NVidia 560+ or equivalent

DirectX: Version 9.0c

Network: Broadband Internet connection

Hard Drive: 1 GB available space
시스템 요구 사항 (MAC)
Minimum:


OS: OSX 10.6+

Processor: Intel i3+

Memory: 1 GB RAM

Graphics: Nvidia 8000, Radeon HD3000, Intel HD 4000+

Hard Drive: 500 MB available space
Recommended:


OS: OSX 10.6+

Processor: Intel i5 or equivalent

Memory: 2 GB RAM

Graphics: NVidia 560+ or equivalent

Network: Broadband Internet connection

Hard Drive: 1 GB available space
Linux 시스템 요구사항
Minimum:


OS: Ubuntu

Processor: Intel i3+ or equivalent

Memory: 1 GB RAM

Graphics: NVidia only

Hard Drive: 500 MB available space
Recommended:


OS: Ubuntu

Processor: Intel i5+ or equivalent

Memory: 2 GB RAM

Graphics: NVidia only

Network: Broadband Internet connection

Hard Drive: 1 GB available space
Fight The Dragon - (C) 2014 3 Sprockets, All rights reserverd
유용한 고객 평가
제목:
Fight The Dragon
장르:
인디
,
롤 플레잉
,
앞서 해보기
개발자:
3 Sprockets
배급사:
3 Sprockets
출시 날짜:
2014년 3월 27일
언어:
| | 인터페이스 | 음성 지원 | 자막 |
| --- | --- | --- | --- |
| 영어 | | | |
수상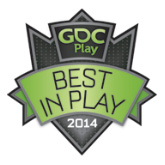 Best in Play
- GDC Play 2014