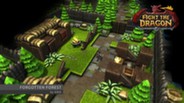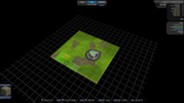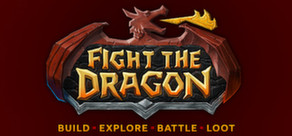 Fight The Dragon is a COMMUNITY CREATED Hack'n Slash RPG where players can team up and tackle exciting adventures made by other community members in our in-game Adventure Construction Kit
Ημερομηνία κυκλοφορίας: 27 Μαρ, 2014
Παρακολουθήστε όλα τα 3 trailer
Παιχνίδι με Early Access
Αποκτήστε άμεση πρόσβαση και ασχοληθείτε με το παιχνίδι καθώς εξελίσσεται.
Note: This Early Access game may or may not change significantly over the course of development. If you are not excited to play this game in its current state, then you may want to wait until the game progresses further in development. Learn more
Τι λένε οι παραγωγοί:
"
Adventurers Wanted!
You get access to Fight The Dragon in an early, unfinished but very playable state, where you can go adventuring in SP, Local Split-screen and online MP games as well as create, play and share your own adventures with other players.
This is your chance to get in early and help us shape the final features and content for Fight The Dragon.
Ongoing Development
Fight The Dragon development is in high gear and we are adding new features weekly, fixing bugs promptly and listening to our users feedback and using that to improve the game.
We have a long list of features and content we plan to add and here are just a few of them that are already in development...
- New character classes
- Customisable character skins and heads (including Steam Workshop)
- More enemies and more enemy behaviours
- More loot & weapons including ranged player weapons
- More content for the Adventure Construction Kit
- Procedural dungeon system for alternate gameplay mechanic
- Online PvP death-match arena (battle out your best characters)
+ LOTS MORE
A regularly updated current & planned feature list and FAQ can be found here...
http://steamcommunity.com/app/250560/discussions/0/558751660786031250/
Come join us on this awesome adventure and help us make Fight The Dragon the ultimate short form Hack'n Slash game!"
Περισσότερα
Αγορά Fight The Dragon Two Pack
Includes two copies of the base game - Send the extra copy to your friends.
Αγορά Fight The Dragon Four Pack
Includes four copies of the base game - Send the extra copies to your friends.
25 Αυγούστου
I am off tomorrow morning to Seattle, USA to showcase Fight The Dragon at the Indie MEGABOOTH at PAX Prime.

If you are going to PAX, please stop by and say hi :-)

We'll be quiet on the forums over the next 10 days, but I'll try to get on whenever I can to check for any posts and questions, but if you don't get a quick response, now you know why :-)

See you all on the flip side!


4 σχόλια
Περισσότερα
19 Αυγούστου
Welcome to Alpha 4.4 - Update 24!

This is a small update to fix a few outstanding bugs and issues before we leave for PAX/Holidays, so we might be a bit quieter than usual over the next couple of weeks. That said, because we can't help ourselves, we've added some cool new content as well. Enjoy!


Auto-Jump system changes
We've been hearing all of your feedback on the jumping system and with that in mind, we've made a few changes. If your character can find a safe tile to jump to it will jump automatically (as before), but if you are at the edge of an adventure or in front of an extra long jump, you will now need to hold Sprint as you move off the edge to make your character jump.
This means that you should see the same behaviour as before when jumping between tiles, but your character will no longer jump automatically when on the edge of objects with nowhere to jump to.
More help for abilities
To help players understand their class abilities more thoroughly, we've added a few new help areas that explain each of the abilities. You can now access a detailed description of your character's abilities via the Pause Menu, just click the button at the bottom of the menu to access it.
We've also added some condensed tooltips when hovering over the ability icons for mouse/keyboard players.
Community Adventure Montage Video
We've also put together a new video showcasing some of our Community Adventures - this will be shown at PAX Prime next week and we have also added it to our Steam Store page.
http://steamcommunity.com/sharedfiles/filedetails/?id=302981047
Alpha 4.4 Change List
New
New "Featured" category in the Adventure Gallery - Curated by us.

Added info for abilities in Pause Menu

Added tooltips to ability icons when hovered over with mouse

ACK: 10x new cactus props

ACK: 3x Palm Trees

ACK: New dark sand paint

ACK: New White crystals
Changes/Improvements
Raised level cap to 50

Improved Jumping behaviour, must now hold Sprint to jump if there is no tile to jump to

Can now sprint in menu

Better looking weapon trails for melee weapons

Some weapon modifiers will now alter the trail of the weapon ( fire trail for weapons that set enemies on fire )

Increased loot drop rate in split-screen

"Press A/Space to start" message now flashes to grab your attention
Fixes
Fixed character running while map was open (played footstep sound effects)

Fixed being able to delete all characters when using Controller

Fixed character not taking damage if they were frozen/shocked while dodging

Fixed zombies running mutators while "knocked out"

Fixed ragdoll heads flashing when the player character takes damage

Fixed ragdolls having helmet and hair visible at the same time ( ragdolls will now always just show hair )

Fixed being able to navigate down to rooms and friends in Online UI then no rooms or friends are listed

Fixed friends/rooms buttons on Online UI floating in wrong place
4 σχόλια
Περισσότερα
Σχετικά με το παιχνίδι
Build, Explore, Battle & Loot in this GAUNTLET inspired USER CREATED hack'n slash
Create & share Adventures like a true Dungeon Master of old!
Fight The Dragon is a
COMMUNITY CREATED
Hack'n Slash RPG where players can team up and tackle exciting adventures made by other community members in our in-game Adventure Construction Kit (ACK).
Our Latest Dev Let's Play 7 Video... 1st August 2014
http://steamcommunity.com//sharedfiles/filedetails/?id=294385674
See all of our Dev Let's Play videos here...
http://steamcommunity.com/app/250560/discussions/0/43099721603885411/
Players can play single player, local split-screen (2 players) or online multiplayer (4 players) to complete 10-15 minute adventures in a non-linear order, which allows players to jump in for a quick fix or play multiple adventures over longer play sessions. Collect loot, level up, conquer enemies and become a master adventurer!
Become the ultimate Dungeon Master you always dreamed of being!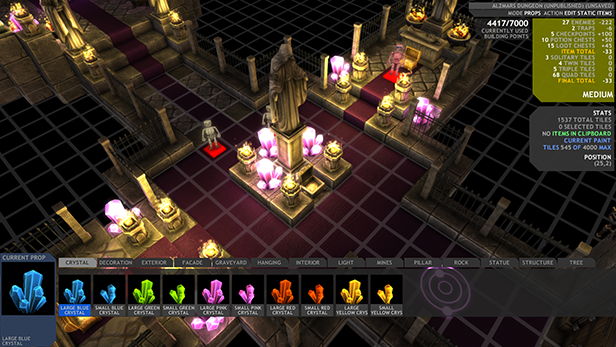 Fight The Dragon ships with a highly flexible in-game Adventure Construction Kit (ACK) that allows players to design, play and share their own adventures with other players on all platforms around the world.
The ACK (as is the gameplay) is designed to be as intuitive to use via a gamepad as it is via mouse and keyboard. Creators are able to sculpt and paint environments, place props, enemies, NPCs, Traps, checkpoints and other key game elements including hooking up basic logic systems for switches/gates and traps.
The Fight The Dragon community have already published over 1600 fantastic adventures, which means we have hundreds of hours of gameplay already created.
ACK FEATURES
Great assortment of Melee, Ranged and Mini-Boss Enemies

Large selection of textures to paint environments with

Static & Dynamic props including realtime lights, traps, bridges & more

Super intuitive editor allowing rapid design

In editor play testing at any time
Dragon Battle Arena
As heroes complete adventures and reach milestones, they earn tickets that allow them to go "Fight The Dragon" in the ultimate dragon battle arena.
Every player has their own dragon to fight, and each dragon has MEGA HP, so killing your dragon will require many encounters and a lot of skill. The damage you do to your dragon is persistent between play sessions, so collect as many tickets as you can and go battle it out! Each ticket grants the player 3 lives, but be warned, there are more ways to die in the dragon arena than just the dragon, so stay alert!
Key Game Features
In-Game Adventure Construction Kit – Create and share Adventures!

Over 100 hours of unique gameplay created by our community so far!

Action packed Hack-and-Slash Adventuring in your own creations

Female and Male versions of all of our classes

Local Drop-In Split-Screen Co-Op

Up to 4 player online Co-Op (cross platform)

LAN server for local 4 player Co-Op

Intense Dragon Fights with special dragon loot

Full gamepad & Big Picture support
State Of the Game - FAQs
Game - Current State & FAQ
http://steamcommunity.com/app/250560/discussions/0/558751660786031250/
Adventure Construction Kit - Current State & FAQ
http://steamcommunity.com/app/250560/discussions/0/558751812695879447/
Απαιτήσεις συστήματος PC
Minimum:


OS: Windows XP+

Processor: Intel i3+ or equivalent

Memory: 1 GB RAM

Graphics: Nvidia 8000, Radeon HD3000, Intel HD 4000+

DirectX: Version 9.0c

Hard Drive: 500 MB available space
Recommended:


OS: Windows 7+

Processor: Intel i5+ or equivalent

Memory: 2 GB RAM

Graphics: NVidia 560+ or equivalent

DirectX: Version 9.0c

Network: Broadband Internet connection

Hard Drive: 1 GB available space
Απαιτήσεις συστήματος Mac
Minimum:


OS: OSX 10.6+

Processor: Intel i3+

Memory: 1 GB RAM

Graphics: Nvidia 8000, Radeon HD3000, Intel HD 4000+

Hard Drive: 500 MB available space
Recommended:


OS: OSX 10.6+

Processor: Intel i5 or equivalent

Memory: 2 GB RAM

Graphics: NVidia 560+ or equivalent

Network: Broadband Internet connection

Hard Drive: 1 GB available space
Απαιτήσεις συστήματος Linux
Minimum:


OS: Ubuntu

Processor: Intel i3+ or equivalent

Memory: 1 GB RAM

Graphics: NVidia only

Hard Drive: 500 MB available space
Recommended:


OS: Ubuntu

Processor: Intel i5+ or equivalent

Memory: 2 GB RAM

Graphics: NVidia only

Network: Broadband Internet connection

Hard Drive: 1 GB available space
Fight The Dragon - (C) 2014 3 Sprockets, All rights reserverd
Χρήσιμες κριτικές χρηστών
Τίτλος:
Fight The Dragon
Είδος:
Indie
,
RPG
,
Early Access
Δημιουργός:
3 Sprockets
Εκδότης:
3 Sprockets
Ημερομηνία κυκλοφορίας:
27 Μαρ, 2014
Γλώσσες:
| | Διεπαφή | Πλήρης ήχος | Υπότιτλοι |
| --- | --- | --- | --- |
| Αγγλικά | | | |
Βραβεία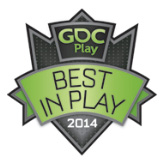 Best in Play
- GDC Play 2014