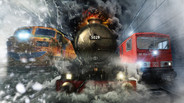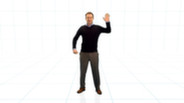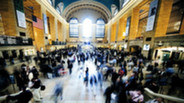 The best just got even better! RailSimulator.com pushes the boundaries of simulation once again with Train Simulator 2014!
Veröffentlichung: 26 Sep. 2013
Alle 3 Trailer ansehen
Pakete, die dieses Spiel enthalten
Train Simulator 2014 - Standard Edition kaufen
Enthält 4 Artikel: Train Simulator 2014, Donner Pass: Southern Pacific Route Add-On, London-Faversham High Speed Route Add-On, Hamburg-Hanover Route Add-On
Train Simulator 2014: Steam Edition kaufen
Enthält 6 Artikel: Train Simulator 2014, Donner Pass: Southern Pacific Route Add-On, London-Faversham High Speed Route Add-On, Hamburg-Hanover Route Add-On, Sheerness Branch Extension Route Add-On, Southern Pacific SD70M Loco Add-On
Inhalte zum Herunterladen für dieses Spiel
17 April 2014
One of the classic early diesel era locomotives, the Class 52, comes to Train Simulator as seen on mainline rail tours across the UK.

Built by British Rail for the Western Region between 1961 and 1964, the Type 4 locomotive followed the Western Region's preference for diesel-hydraulic models, compared to the more usual diesel-electric locomotives seen elsewhere on the network and a need for a high-powered locomotive to head top-link services. In total, 74 models were built at BR's Swindon Works and Crewe Works, and the twin Maybach engines delivered a top speed of 90mph (140 km/h).

Whilst the design of the Class was largely successful, its working life was relatively short, with retirement beginning in the early 1970s and the Class being fully withdrawn by 1977 and scrapped shortly after. They were also never renumbered under TOPS, becoming the last class of locomotive on the BR network not to carry a TOPS number.
However, their popularity has seen some locomotives preserved on heritage railways, with D1015 'Western Champion' retaining its certificate for mainline use – the only 'Western' to do so.

The Class 52 – officially licensed by the Diesel Traction Group – for Train Simulator is a former Iron Horse House model, which has been updated to TS2014 standard, including new scenarios and improved exterior modelling. The locomotive recreates 'Western Champion' as seen today operating rail tours, and is available in BR Western Region 'Red' livery including BR 'chocolate and cream' Mk1 coaching stock.

The locomotive is also Quick Drive compatible, giving you the freedom to drive the BR Class 52 on any Quick Drive enabled route for Train Simulator, such as those available through Steam. Also included are scenarios specifically for The Riviera Line: Exeter-Paignton route (available separately and required to play these scenarios).

Find out more on Steam - http://store.steampowered.com/app/222635/
1 Kommentare
Mehr erfahren
11 April 2014
The sprawling Big Apple and the bustling city of New Haven come together in the exciting new NEC: New York-New Haven route for Train Simulator, featuring many of New York's famous landmarks and advanced signalling throughout.

Joining the USA's most populated city, New York, to Connecticut's second largest city, New Haven, the original line was completed in 1849; classic American steam trains were the first to use the line before it was electrified in the early 20th century. It also forms part of the longer Northeast Corridor, which runs from Boston to Washington D.C.

The 75 mile (120km) route for Train Simulator features two of New York's most famous train terminals, Grand Central Terminal and Penn Station, both within four blocks of each other but serving two different routes through The Big Apple.

The stunning and imperious Grand Central Station in New York – once home to the great passenger trains of the New York Central - is Metro-North's southernmost point of its Harlem Line. An underground station, trains depart Grand Central via the Park Avenue Tunnel and Park Avenue Viaduct to Harlem along third-rail lines towards Mount Vernon and New Rochelle.

New York Penn Station – otherwise known as Pennsylvania Station – is Amtrak's mainline New York station for Northeast Corridor services. Running through the East River Tunnels underneath the City, the line passes the imposing Sunnyside Yard – a 192 acre Amtrak coach yard – towards New Rochelle, crossing the stunning Hell Gate Bridge, through Astoria Queens and Upper Manhattan.

At New Rochelle, both Metro-North and Amtrak lines merge and continue north on overhead catenary, keeping in sight of Long Island Sound, offering impressive views across Connecticut State, and through Stamford, Bridgeport and Milford, before arriving at New Haven Union Station.

Many branch lines duck and dive off the main line through New York, including the Yankee Branch, which serves the New York Yankees Stadium on baseball match days, and the New Canaan Branch north of Stamford, serving one of the wealthiest communities in the US.

Long-distance Amtrak passenger services along the New York-New Haven line are increasingly operated by ultra-modern ACS-64 electric locomotives, which first entered service in February 2014. Built by Siemens for Amtrak, the ACS-64 is designed to replace the existing fleet of AEM-7 and HHP-8 locomotives on the route. With a maximum power output of 8,600hp, the locomotive is capable of accelerating 18 Amfleet cars to a maximum speed of 125mph in little over eight minutes and is fitted with advanced, state-of-the-art safety systems.

Freight operations on the line are a common sight too, often being pulled by CSX Transportation locomotives. The EMD SD40-2, included with this route, was introduced between 1972 and 1986 and was an upgrade to the SD40 series. Modular electronic control systems give the locomotive more reliability and economy than its competitors, even though it is not as powerful, making it one of the best-selling locomotives of all time.

Find out more on Steam - http://store.steampowered.com/app/258643/
8 Kommentare
Mehr erfahren
Steam Workshop

Now you can easily find, download and rate Train Simulator 2014 scenarios directly through Steam.

The Steam Workshop enables simple searches for specific content; you can also search by area of interest or by specific routes or add-ons. Once you've found something you want, click the "Subscribe" button and, the next time you play Train Simulator, the scenarios will automatically appear.

You can even see what your friends have added to their favourites. Scenario writers also enjoy a streamlined process for uploading their work directly to Steam. Of course the exciting part is creating your scenario.
Über das Spiel
TS2014 hat alles, was Sie an Zügen lieben: den Geschwindigkeitsrausch, atemberaubende Grafiken, eine Vielzahl an Zügen, realistische Strecken und anspruchsvolle Aufträge. Ob Sie gerne Züge steuern, neue Strecken kreieren oder einfach die wirklichkeitsnahe Landschaft bewundern möchten – Ihre Reise startet mit TS2014!
TS2014 enthält drei atemberaubende Strecken. Erleben Sie die super-moderne London-Faversham Hochgeschwindigkeitsstrecke, die die atemberaubende London St Pancras Station und glänzende Southeastern Class 395 enthält; alternativ können Sie die Kontrolle einer Dash 9, die einen schweren Güterzug über die gebirgige Donner Pass schleppt, übernehmen oder die stromlinienförmige ICE 2 durch die schöne deutsche Landschaft von Hamburg nach Hannover führen.
Fahren : Starten Sie Ihre spannende und bereichernde Karriere als Zugfahrer
Erforschen: Fahren Sie die verschiedensten Züge auf kultigen Strecken der ganzen Welt
Kreieren: Bauen und teilen Sie ganz einfach fantastische eigene Strecken und laden Sie von anderen Spielern erschaffene Routen herunter
Sammeln: Stellen Sie Ihre individuelle Traum-Kollektion mit einer Fülle von zusätzlichen Strecken und Zügen zusammen
Train Simulator 2014: Ihre Reise Beginnt Hier
hauptmerkmale
16 erstaunlich wirklichkeitsgetreue Lokomotiven mit realistischen Geräuschen , Bedienelementen und Bau, einschließlich der Southeastern Class 395 , Southern Pacific Dash 9 und DB ICE 2

3 fantastisch realistische Strecken inklusive London-Faversham High Speed, Donner Pass und Hamburg- Hannover

Steuern Sie mit dem Xbox 360-Controller, der Tastatur oder Maus

Integriertes Steam Workshop mit kostenfreien Missionen zum Download

Erweiterte Grafikdarstellung und verbesserte Performance

Neuer Karrieremodus, bei dem Ihre Fahrkünste bewertet werden, es Belohnungen zu gewinnen gibt und Sie auf die weltweite Rangliste gelangen können

Schnelle Fahrt-Modus : Fahren Sie was Ihnen gefällt und wo Sie möchten

Zugang zur Engine Driver Community-Webseite innerhalb des Spiels

Exklusive Steam Edition enthält zusätzlich eine 7-Meilen lange Anschlusslinie in Kent (UK) und 3 zusätzliche Lokomotiven (Class 466 und SD70M).
Systemvoraussetzungen
Minimum:


Betriebssystem:Windows® XP / Vista / 7 / 8

Prozessor:Prozessor: 2,8 GHz Core 2 Duo (3,2 GHz Core 2 Duo empfohlen), AMD Athlon MP

Speicher:2 GB RAM

Grafik:512 MB mit Pixel Shader 3.0 (AGP PCIe ausschließlich)

DirectX®:9.0c

Festplatte:6 GB HD frei

Sound:Direct X 9.0c kompatibel

Andere Anforderungen:Breitband-Internetverbindung

Zusätzliche Informationen:Quicktime Player vorausgesetzt für Videowiedergabe
Empfohlen:


Grafik:Laptop-Versionen dieser Chipsätze können funktionieren, werden aber nicht unterstützt. Aktuellste Treiber vorausgesetzt

Zusätzliche Informationen:Quicktime Player vorausgesetzt für Videowiedergabe
DB and the DB logo are trademarks of Deutsche Bahn AG. Southeastern is an exclusive copyright and mark of London & South Eastern Railway Ltd. All rights reserved. Used with Permission. Southern Pacific is a trademark, used under license. The Union Pacific shield is a trademark of the Union Pacific Railroad company . All other trademarks are the property of their respective owners.
Hilfreiche Kundenreviews