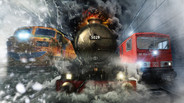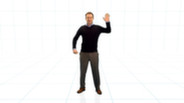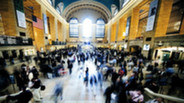 Le meilleur vient encore de s'améliorer ! RailSimulator.com repousse une fois de plus les limites de la simulation avec Train Simulator 2013 !
Date de parution: 26 sep 2013
Regarder les 3 vidéos
Packages qui comprennent ce jeu
Acheter Train Simulator 2014 - Standard Edition
Inclut les 4 articles suivants : Train Simulator 2014, Donner Pass: Southern Pacific Route Add-On, London-Faversham High Speed Route Add-On, Hamburg-Hanover Route Add-On
Acheter Train Simulator 2014: Steam Edition
Inclut les 6 articles suivants : Train Simulator 2014, Donner Pass: Southern Pacific Route Add-On, London-Faversham High Speed Route Add-On, Hamburg-Hanover Route Add-On, Sheerness Branch Extension Route Add-On, Southern Pacific SD70M Loco Add-On
Contenu téléchargeable disponible pour ce jeu
17 avril 2014
One of the classic early diesel era locomotives, the Class 52, comes to Train Simulator as seen on mainline rail tours across the UK.

Built by British Rail for the Western Region between 1961 and 1964, the Type 4 locomotive followed the Western Region's preference for diesel-hydraulic models, compared to the more usual diesel-electric locomotives seen elsewhere on the network and a need for a high-powered locomotive to head top-link services. In total, 74 models were built at BR's Swindon Works and Crewe Works, and the twin Maybach engines delivered a top speed of 90mph (140 km/h).

Whilst the design of the Class was largely successful, its working life was relatively short, with retirement beginning in the early 1970s and the Class being fully withdrawn by 1977 and scrapped shortly after. They were also never renumbered under TOPS, becoming the last class of locomotive on the BR network not to carry a TOPS number.
However, their popularity has seen some locomotives preserved on heritage railways, with D1015 'Western Champion' retaining its certificate for mainline use – the only 'Western' to do so.

The Class 52 – officially licensed by the Diesel Traction Group – for Train Simulator is a former Iron Horse House model, which has been updated to TS2014 standard, including new scenarios and improved exterior modelling. The locomotive recreates 'Western Champion' as seen today operating rail tours, and is available in BR Western Region 'Red' livery including BR 'chocolate and cream' Mk1 coaching stock.

The locomotive is also Quick Drive compatible, giving you the freedom to drive the BR Class 52 on any Quick Drive enabled route for Train Simulator, such as those available through Steam. Also included are scenarios specifically for The Riviera Line: Exeter-Paignton route (available separately and required to play these scenarios).

Find out more on Steam - http://store.steampowered.com/app/222635/
12 commentaires
Lire la suite
11 avril 2014
The sprawling Big Apple and the bustling city of New Haven come together in the exciting new NEC: New York-New Haven route for Train Simulator, featuring many of New York's famous landmarks and advanced signalling throughout.

Joining the USA's most populated city, New York, to Connecticut's second largest city, New Haven, the original line was completed in 1849; classic American steam trains were the first to use the line before it was electrified in the early 20th century. It also forms part of the longer Northeast Corridor, which runs from Boston to Washington D.C.

The 75 mile (120km) route for Train Simulator features two of New York's most famous train terminals, Grand Central Terminal and Penn Station, both within four blocks of each other but serving two different routes through The Big Apple.

The stunning and imperious Grand Central Station in New York – once home to the great passenger trains of the New York Central - is Metro-North's southernmost point of its Harlem Line. An underground station, trains depart Grand Central via the Park Avenue Tunnel and Park Avenue Viaduct to Harlem along third-rail lines towards Mount Vernon and New Rochelle.

New York Penn Station – otherwise known as Pennsylvania Station – is Amtrak's mainline New York station for Northeast Corridor services. Running through the East River Tunnels underneath the City, the line passes the imposing Sunnyside Yard – a 192 acre Amtrak coach yard – towards New Rochelle, crossing the stunning Hell Gate Bridge, through Astoria Queens and Upper Manhattan.

At New Rochelle, both Metro-North and Amtrak lines merge and continue north on overhead catenary, keeping in sight of Long Island Sound, offering impressive views across Connecticut State, and through Stamford, Bridgeport and Milford, before arriving at New Haven Union Station.

Many branch lines duck and dive off the main line through New York, including the Yankee Branch, which serves the New York Yankees Stadium on baseball match days, and the New Canaan Branch north of Stamford, serving one of the wealthiest communities in the US.

Long-distance Amtrak passenger services along the New York-New Haven line are increasingly operated by ultra-modern ACS-64 electric locomotives, which first entered service in February 2014. Built by Siemens for Amtrak, the ACS-64 is designed to replace the existing fleet of AEM-7 and HHP-8 locomotives on the route. With a maximum power output of 8,600hp, the locomotive is capable of accelerating 18 Amfleet cars to a maximum speed of 125mph in little over eight minutes and is fitted with advanced, state-of-the-art safety systems.

Freight operations on the line are a common sight too, often being pulled by CSX Transportation locomotives. The EMD SD40-2, included with this route, was introduced between 1972 and 1986 and was an upgrade to the SD40 series. Modular electronic control systems give the locomotive more reliability and economy than its competitors, even though it is not as powerful, making it one of the best-selling locomotives of all time.

Find out more on Steam - http://store.steampowered.com/app/258643/
11 commentaires
Lire la suite
Steam Workshop

Désormais, vous pouvez trouver, télécharger et noter facilement des scénarios pour Train Simulator 2013, directement par le biais de Steam.
Le Workshop de Steam permet de chercher très simplement du contenu spécifique ; vous pouvez aussi effectuer une recherche en fonction de vos zones d'intérêts, ou bien pour un tracé ou du contenu additionnel spécifiques. Une fois que vous avez trouvé ce que vous souhaitez, cliquez sur le bouton "S'abonner" et la prochaine fois que vous jouerez à Train Simulator, les scénarios feront automatiquement leur apparition.
Vous pouvez même voir ce que vos amis ont ajouté en favoris. Les concepteurs de scénario apprécieront aussi le processus simplifié pour rendre disponible leurs travaux directement sur Steam. Bien sûr, ce qu'il y a de vraiment excitant, c'est de créer votre propre scénario.
À propos du jeu
Train Simulator 2014 delivers everything you love about trains with the exhilaration of speed, stunning graphics, a variety of trains, real-world routes and challenging assignments. Whether you love driving trains, creating new routes or just watching the landscape fly by, your journey starts with TS2014.
TS2014 includes three stunning routes for you to enjoy. Experience the super-modern London-Faversham High Speed route, featuring the stunning London St Pancras Station and sleek, streamlined Southeastern Class 395; alternatively, take charge of a Dash 9 at the head of a heavy freight train across the mountainous Donner Pass or the streamlined ICE 2 through beautiful German countryside from Hamburg to Hanover.
Drive: Embark on a fun and rewarding career as a train driver.
Explore: Drive a wide variety of trains on iconic routes around the world.
Create: Easily build and share fantastic routes, and download more created by other players.
Collect: Build your dream collection with a host of additional routes and trains.
Train Simulator 2014: Your Journey Starts Here
Key Features
16 Stunningly accurate locomotives with realistic sounds, controls and physics including Southeastern Class 395, Southern Pacific Dash 9 and DB ICE 2

3 Fantastic real-world routes including London-Faversham High Speed, Donner Pass and Hamburg-Hanover

EXCLUSIVE Steam edition includes an additional seven mile 'Sheerness Branch' line in Kent (London-Faversham High Speed) and two extra locos (Class 466 and SD70M)

Drive with Xbox 360 controller, keyboard or mouse

Integrated Steam Workshop free mission download centre

Enhanced graphics and performance

New Career System to score your driving, win achievements and join the global leader board

Quick Drive menu system: drive what you like, where you like

Access the Engine Driver community site in-game
Configuration requise
Minimum :


Système d'exploitation : Windows® XP / Vista / 7 / 8

Processeur : Core 2 Duo 2.8 GHz (Core 2 Duo 3.2 GHz recommandé), AMD Athlon MP (variantes multiprocesseurs ou similaires)

Mémoire vive : 2 Go de RAM

Affichage : Carte vidéo comportant 512 Mo de mémoire vidéo avec Pixel Shader 3.0 (AGP PCIe uniquement)

DirectX® : 9.0c

Disque dur : 6 Go d'espace disque disponible

Son : Compatible Direct X 9.0c

Autres prérequis : Connexion internet haut débit

Supplémentaire : Le lecteur Quicktime est requis pour lire les vidéos
Recommandée :


Supplémentaire : Le lecteur Quicktime est requis pour lire les vidéos
DB and the DB logo are trademarks of Deutsche Bahn AG. Southeastern is an exclusive copyright and mark of London & South Eastern Railway Ltd. All rights reserved. Used with Permission. Southern Pacific is a trademark, used under license. The Union Pacific shield is a trademark of the Union Pacific Railroad company . All other trademarks are the property of their respective owners.
Évaluations intéressantes des utilisateurs